21 Jun 2012
Commitment to dairy market reinforced with the introduction of new SABIC® HDPE grade
Sittard, the Netherlands - June 21, 2012 - With the introduction of SABIC® HDPE B5260ULS, processors are provided with a new blow molding grade typically developed for the production of bottles, such as milk, as well as other dairy products and juices. The principal target of the grade is bottles for UHT (Ultra-High Temperature) and sterilized milk that are produced on high-speed extrusion blow molding lines, especially in southern European countries.
Using proprietary polymerisation technology, SABIC® HDPE B5260ULS is one of the very few materials that have the necessary processing properties required by converters to run on the equipment typically used for the UHT and sterilized milk market. It has a melt flow rate (MFR at 2,16 kg) of 2 g/10 min, and its broad molecular weight distribution ensures very good behaviour during extrusion and blowing. It is suitable for multi- and mono-layer constructions.
Gerrit-Jan Bekink, Technical Marketing Engineer HDPE at SABIC in Sittard, The Netherlands, says: "SABIC® HDPE B5260ULS – ULS stands for Ultra Long Shelf-life - is a high-purity grade that features good organoleptic properties that are especially important when using in-bottle sterilization, where the packaging as well as the product are subjected to tough thermal and mechanical conditions. Furthermore, the new grade's well-balanced set of mechanical properties, with a good combination of stiffness, impact resistance and environmental stress crack resistance (ESCR) is well suited for this high-demanding segment".
"HDPE used in this application is not a commodity product; numerous processors are not in a position where they can quickly and easily change supplier. Through its unique technology SABIC has developed a product which could fit our customers' needs", says Mario Scholle, Business Manager HDPE at SABIC in Sittard.
"SABIC® HDPE B5260ULS is available as a neutral product that can be colored on the blow molding machine or on suitable compounding equipment, using color masterbatch", says Gilles Mignard, Product Sales Manager HDPE at SABIC in Paris.
Reader enquiries
SABIC

Europaboulevard 1
6135 LD Sittard
Netherlands
---
Notes for editors

About SABIC
Saudi Basic Industries Corporation (SABIC) ranks among the world's top petrochemical companies. The company is among the world's market leaders in the production of polyethylene, polypropylene and other advanced thermoplastics, glycols, methanol and fertilizers.
SABIC recorded a net profit of SR 29.24 billion (US$ 7.80 billion) in 2011. Sales revenues for 2011 totaled SR 189.90 billion (US$ 50.64 billion). Total assets stood at SR 332.78 billion (US$ 88.74 billion) at the end of 2011.
SABIC's businesses are grouped into Chemicals, Polymers, Performance Chemicals, Fertilizers, Metals and Innovative Plastics. SABIC has significant research resources with 17 dedicated Technology & Innovation facilities in Saudi Arabia, the USA, the Netherlands, Spain, Japan, India and South Korea. The company operates in more than 40 countries across the world with more than 40,000 employees worldwide.
SABIC manufactures on a global scale in Saudi Arabia, the Americas, Europe and Asia Pacific.
Headquartered in Riyadh, SABIC was founded in 1976 when the Saudi Arabian Government decided to use the hydrocarbon gases associated with its oil production as the principal feedstock for production of chemicals, polymers and fertilizers. The Saudi Arabian Government owns 70 percent of SABIC shares with the remaining 30 percent held by private investors in Saudi Arabia and other Gulf Cooperation Council countries.
Media Notes
• As an acronym, SABIC should be all caps whenever it appears in print.
• ® Trademark of SABIC
Related images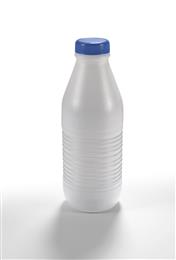 Editorial enquiries
Rachel Kundra
SABIC
Kevin Noels
Marketing Solutions NV