Perstorp
Perstorp believes in improving everyday life – making it safer, more convenient and more environmentally sound for billions of people all over the world. As a world leading specialty chemicals company, our innovations provide essential properties for products used every day and everywhere. You'll find us all the way from your car and mobile phone to towering wind turbines and the local dairy farm. Simply put, we work to make good products even better, with a clear sustainability agenda.
Founded in Sweden in 1881, Perstorp's focused innovation builds on 140 years of experience, representing a complete chain of solutions in organic chemistry, process technology and application development. Perstorp has approximately 1,350 employees and manufacturing units in Asia, Europe and North America. Sales in 2020 amounted to 9.2 billion SEK.
Perstorp
Perstorp Holding AB
Neptunigatan 1
SE-211 20 Malmö
Sweden
+46 435 380 00
www.perstorp.com
@perstorpgroup
perstorp-group
PerstorpGroup
29 Mar 2021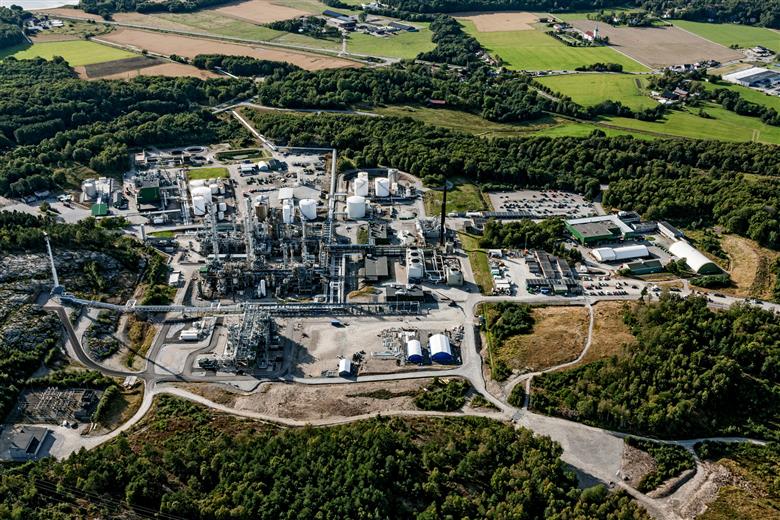 Specialty chemicals innovator Perstorp is planning large-scale production of sustainable methanol from captured carbon dioxide and other residue streams. This could contribute substantially towards a climate-neutral industry. Project AIR, which Perstorp has created with partners, has been approved for the next level of evaluation from the EU Innovation Fund, one of the world's largest funding programmes for the demonstration of innovative low-carbon technologies.
5 Jan 2021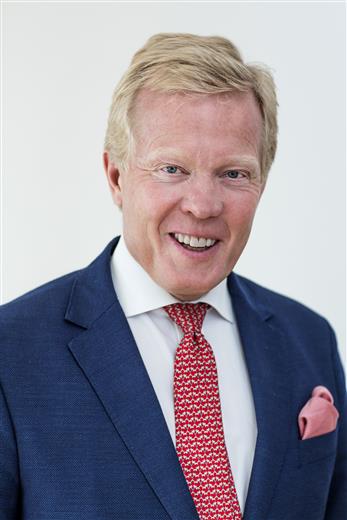 Perstorp, a global leader in the specialty chemicals market with a focus on polyols & solutions, advanced chemicals and animal nutrition, has been granted a liquidity enhancing Revolving Credit Facility of SEK 600 m.
24 Nov 2020
Perstorp, a global leader in the specialty chemicals market, has developed a production concept to produce methanol from a large variety of recovered end-of-life streams and hydrogen from electrolysis. Project AIR will build a first-of-a-kind, large scale, commercial Carbon Capture and Utilization (CCU) unit to produce sustainable methanol. The methanol plant will be unique in the sense that it is a combined CCU and gasification process where CO2, residue streams, renewable hydrogen and biomethane will be converted to methanol. Perstorp plan to do this in cooperation with Fortum, Uniper and Nature Energy.
6 Oct 2020
Perstorp is pioneering the Oxo-market by launching the first partly renewable carboxylic acids - 2-Ethylhexanoic Acid Pro and Valeric Acid Pro. 2-EHA Pro is based on 25% renewable raw materials, and Valeric Acid Pro contains 20% renewable content. The renewable material consists of biogas, and replaces natural gas using the mass balance concept. Users can expect the same quality as the existing 2-EHA and Valeric acid, with the additional benefit of a lower carbon footprint. The renewable oxo portfolio will also include oxo aldehydes and alcohols.
17 Jul 2020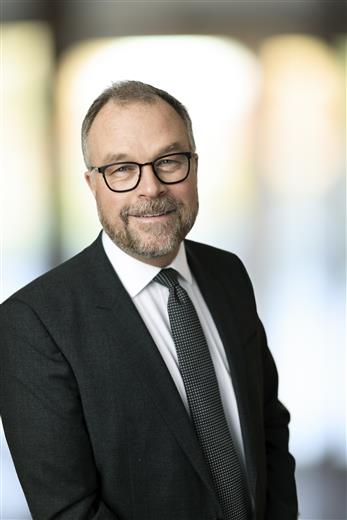 Ulf Berghult has been appointed new CFO at Perstorp Holding AB as of mid-February. Ulf is a senior executive with a very solid background, most recently he comes from the position as CFO at Trelleborg, a position he has held since 2012. Previous experience includes similar positions at companies like Thule Group, Dometic and Oriflame.
8 Jul 2020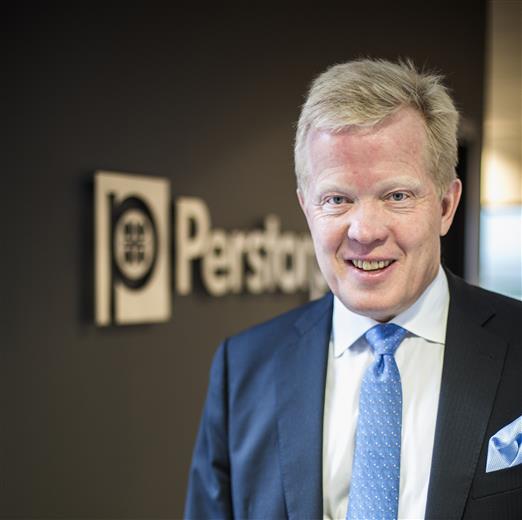 The International Organization for Standardization (ISO), has started work to establish a globally recognized mass balance standard for the industry. It's hoped the new standard will drive real change, supporting the development of recycled and renewable raw materials, and the production processes needed.
30 Jun 2020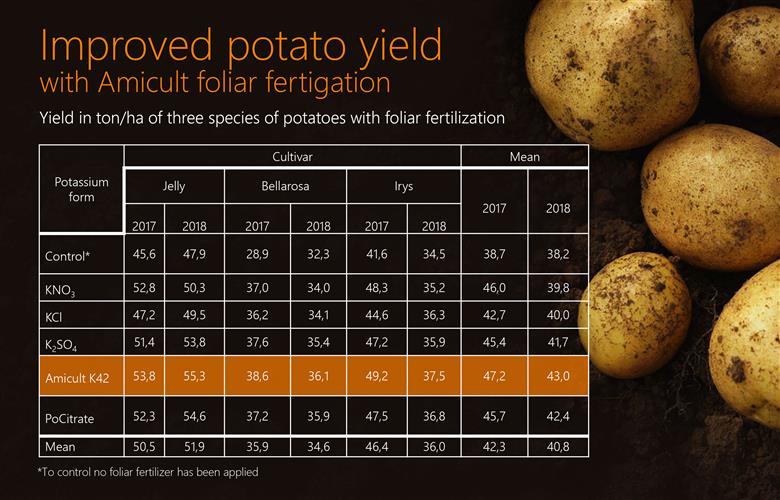 New research from the University of Lubin in Poland demonstrates that Perstorp's chloride-free potassium source Amicult K42™ significantly increases potato yield when compared to non-foliar fertilization and other potassium source foliar feeding. The results highlight how this new product can make a real impact on profit margins and overall performance.
27 May 2020
Perstorp, a global leader in the specialty chemicals market, is entering the fertilizer market through the launch of Amicult™ K42. This chloride-free potassium source is shown to have a high solubility and absorption rate, without increasing salinity or clogging foliar and drip irrigation systems. Amicult K42 is now being launched in selected markets.
8 Apr 2020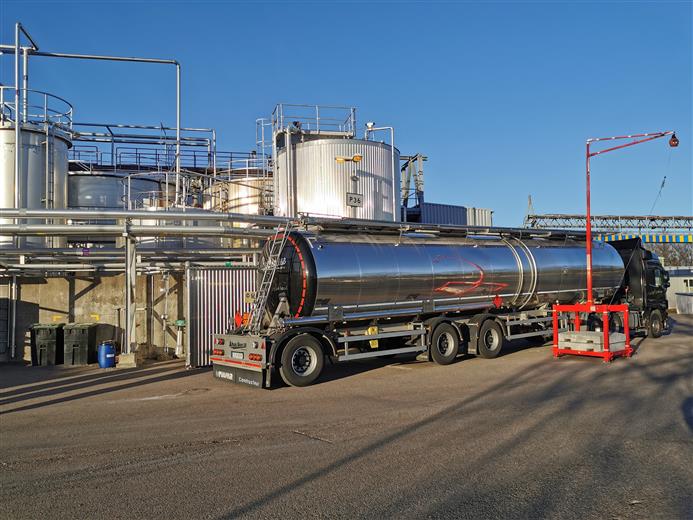 Perstorp, a global leader in the specialty chemicals market, has started the large-scale production of hand sanitizer and surface disinfectant for the Swedish healthcare sector – at cost price. With a capacity of over 2 million liters a month, the aim is to solve the current lack of disinfectants at a national level.
18 Nov 2019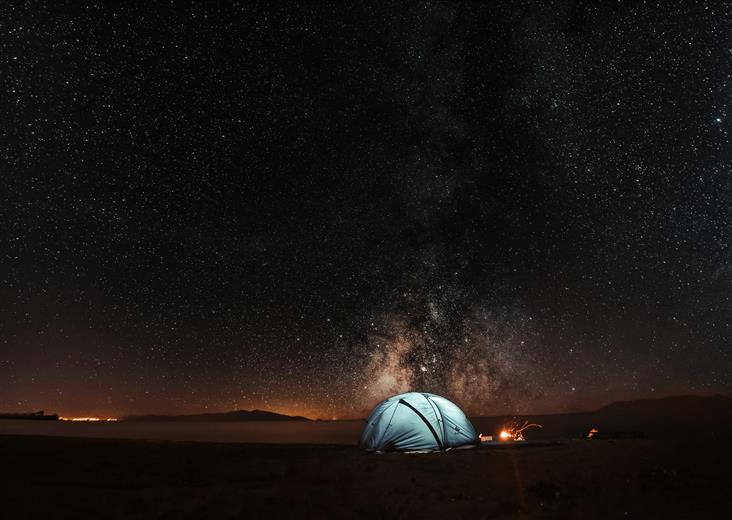 Perstorp, a global leader in the specialty chemicals market, has announced the extension of its Ymer™ nonionic dispersing monomer product range for Polyurethane Dispersion (PUD). PUDs are used in many applications such as adhesives and coatings for leather, textiles, wood and automotive.
7 Nov 2019
Perstorp, a global leader in the specialty chemicals market, has unveiled plans to invest in the construction of a new Pentaerythritol (Penta) production facility in Gujarat, India. Representatives from the Perstorp Executive Leadership Team, were joined by government officials, employees and selected guests at a groundbreaking ceremony for the new plant held on November 6. The world scale, green-field Gujarat plant will produce Penta, including the renewable grades of Voxtar™, providing up to a 60% reduced carbon footprint.
8 Oct 2019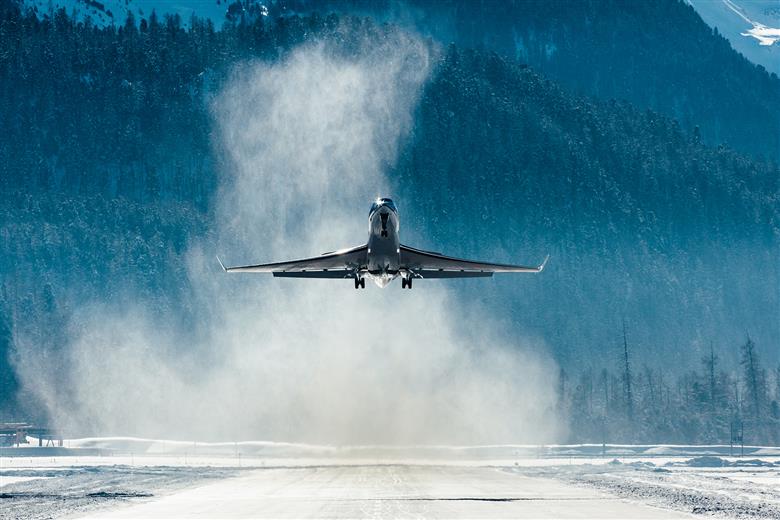 As this year's northern winter approaches, Perstorp, a global leader in the specialty chemicals market, has launched its new sustainable deicer, Pergrip Run Pro, uniquely made using ISCC certified renewable raw materials.