Welcome to PressReleaseFinder
This service is aimed at editors of business and technical publications around the world and offers up to date business news, press releases, and background information including high resolution images.
Don't want to miss out on the latest news?
Check us out on Twitter, Facebook and Flickr or subscribe to PressReleaseFinder News.
If you want to share your thoughts with us, feel free to use the feedback form.
24 Sep 2018
SCHAFFHAUSEN, Switzerland – September 24, 2018 – TE Connectivity (TE), a world leader in connectivity and sensors, is giving customers the ability to comparison shop and buy TE products in an exciting new way. TE has launched the online TE Store, which offers customers the option to purchase featured products direct via TE.com or through select distributors, along with instant access to product pricing, daily updates on product availability, and flexible shipping and delivery options.
24 Sep 2018
Vienna, 24 September 2018 – A leading supplier of branded consumer goods to the grocery, out-of-home, specialized retail, pharmacy and bakery sectors, Orkla already had ruled out using standard reclosable film. As the Vossafår package's bottom web is flexible, consumers would not easily be able to align the top film with the bottom web for reclosing.
24 Sep 2018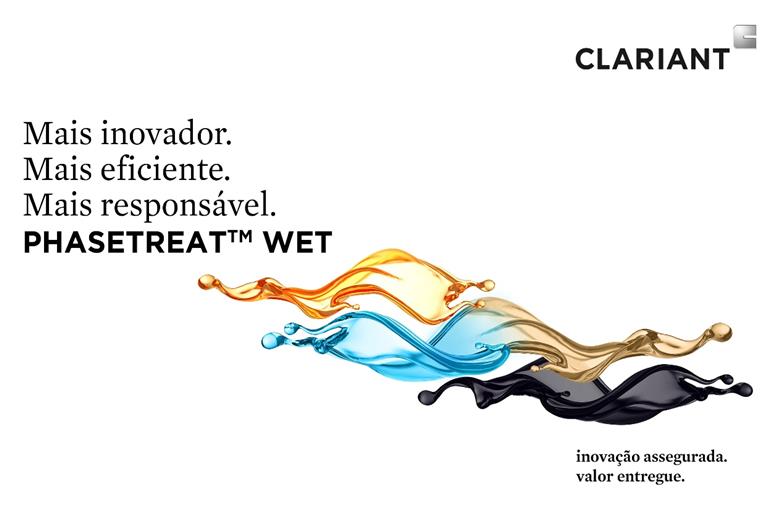 San Pablo, 24 de septiembre de 2018 – Clariant, una de las empresas líderes mundiales en especialidades químicas, hará este lunes (24) el lanzamiento de la tecnología PHASETREAT WET, durante la Rio Oil & Gas 2018, realizada en Río de Janeiro. La molécula, desarrollada en el centro de investigación de Clariant, en Brasil, reduce hasta un 75% el volumen de químicos necesarios para la separación de fluidos en las actividades de exploración y producción (E&P) de petróleo, tanto onshore como offshore, garantizando ventajas en logística y menor exposición a riesgos operativos.
24 Sep 2018
Vienna, 24 September 2018 – Mondi, the global packaging and paper Group, is leading the industry's response to public demand for sustainable packaging solutions. At this week's FachPack trade fair in Nuremberg, Mondi's BarrierPack Recyclable will receive the 2018 German Packaging Award for the 'sustainability' category. This fully-recyclable packaging laminate has already won the 2018 Plastics Recycling Europe Award for 'Best Technology Innovation in Plastics Recycling'. Mondi sees increasing demand from customers everywhere for packaging solutions that are sustainable, reusable or recyclable.
24 Sep 2018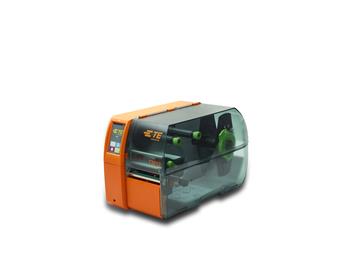 DARMSTADT, Germany – September 24, 2018 – TE Connectivity (TE), a world leader in connectivity and sensors, has launched the latest generation of industrial thermal transfer printers for tagging a wide range of products. The printers produce high quality results on diverse substrates including heat-shrink sleeves, cable markers, labels, and even continuous tube.
21 Sep 2018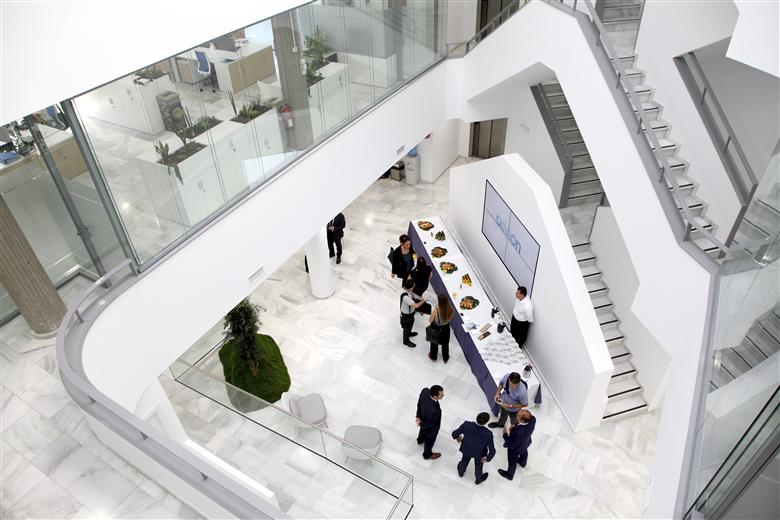 ¿Cómo se puede aumentar la productividad mediante la automatización de procesos? En el nuevo Laboratorio de Innovación de Omron en Madrid, se invita a los clientes a adquirir experiencia en el manejo de las tecnologías de automatización y a trabajar en equipo para implementar mejoras, hacer pruebas reales de funcionamiento y validar soluciones. Las instalaciones ofrecen ejemplos de sistemas totalmente automatizados que simulan entornos reales de fábrica, incluyendo la integración de soluciones intralogísticas móviles.
21 Sep 2018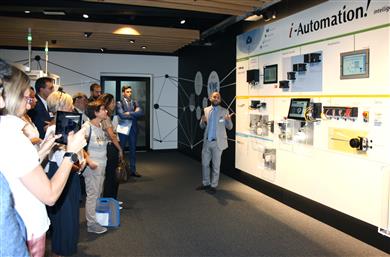 In che modo è possibile aumentare la produttività automatizzando i processi? Presso il nuovo Omron Innovation Lab di Milano, inaugurato a settembre, i clienti sono invitati a vivere un'esperienza unica a contatto con le più avanzate tecnologie di automazione. La sede rappresenta un esempio di sistema completamente automatizzato che comprende anche l'intralogistica mobile.
20 Sep 2018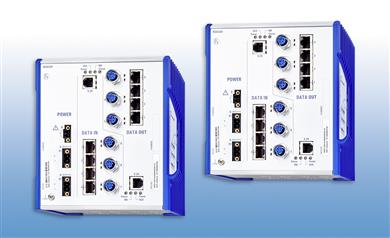 St. Louis, Missouri - September 20, 2018 - Belden Inc., a global leader in signal transmission solutions for mission-critical applications, has released the new Hirschmann Rail Data Diode. The appliance secures mission-critical Ethernet networks through guaranteed one-way data traffic, while also transferring data out of the secure part of the system in a highly controlled, deterministic manner.
20 Sep 2018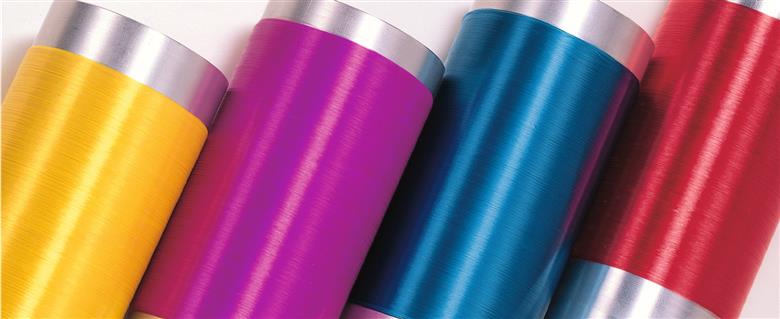 上海,2018年9月20日 –全球领先的特种化学品制造商科莱恩将参加2018年9月27日至29日在上海国家会展中心举办的中国国际纺织面料及辅料(秋冬)博览会(Intertextile)。在这个全球最大的纺织面料和辅料展会之一的秋冬季展会上,科莱恩将重点展示其具有可持续性的原液染色解决方案及功能性CESA面料添加剂色母粒。
20 Sep 2018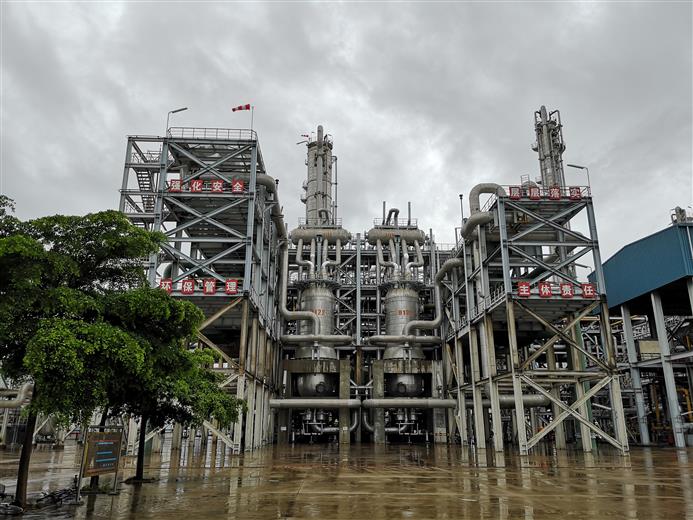 Munich, September 20, 2018 – Clariant, a world leader in specialty chemicals, today announced the successful start-up of its MegaMax 800 methanol synthesis catalyst at China National Offshore Oil Corporation's (CNOOC) China BlueChemical methanol plant in Hainan province.
19 Sep 2018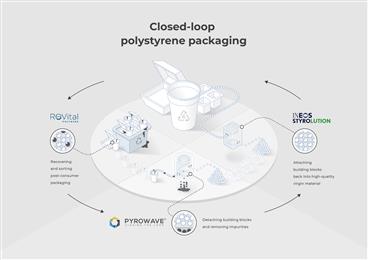 Today at the G7 Ministerial Meeting on Working Together on Climate Change, Oceans and Clean Energy, three industry leaders involved with post-consumer packaging recovery – ReVital Polymers, Pyrowave and INEOS Styrolution – announced a strategic partnership to recycle polystyrene packaging collected in consumer curbside and depot recycling systems as well as other sources such as restaurants, offices, schools and universities.
19 Sep 2018
San Pablo, 20 de septiembre de 2018 – Clariant, una de las empresas líderes mundiales en especialidades químicas, promueve una serie de innovaciones para el sector de Personal Care, durante la in-cosmetics Latin America, entre los días 19 y 20 de septiembre, en Expo Center Norte, San Pablo. Uno de los productos destacados es el ingrediente activo B-Circadin, extraído de la planta Lespedeza Capitata, cultivada en Corea del Sur, donde es reconocida por sus propiedades medicinales. Inspirado en un estudio que conquistó el Premio Nobel de Medicina y Fisiología en 2017, que analiza la importancia del ciclo circadiano en el funcionamiento del organismo humano, el B-Circadin combate los daños a la piel ocasionados por el estrés inherente al estilo de vida moderno.
19 Sep 2018
Geleen / Maastricht - ARLANXEO raises its prices for Ethylene propylene diene rubber grades (EPDM) as follows: