Welcome to PressReleaseFinder
This service is aimed at editors of business and technical publications around the world and offers up to date business news, press releases, and background information including high resolution images.
Don't want to miss out on the latest news? Check us out on Twitter, Facebook and Instagram or subscribe to PressReleaseFinder News.
If you want to share your thoughts with us, feel free to use the feedback form.
2 Feb 2023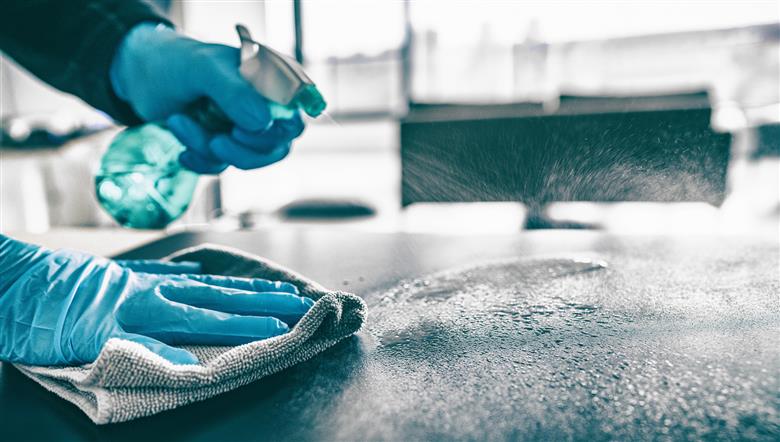 SABIC, a global leader in the chemical industry, will introduce at MD&M West 2023 two new LNP™ CRX polycarbonate (PC) copolymer resins offering a distinct combination of robust chemical and impact resistance, thin-wall transparency, dimensional stability and processability. In device applications such as clear covers, screens and display lenses, the new materials can overcome key drawbacks of incumbent PC resins and co-polyester resins when exposed to disinfectants or aggressive chemicals. Customers can choose LNP™ ELCRES™ CRX1314TW copolymer or its bio-based equivalent, LNP™ ELCRIN™ CRX1314BTW copolymer, which offers up to a 42 percent reduction in carbon footprint based on life cycle assessment (LCA). Both grades feature limited biocompatibility according to ISO 10993 and coverage under SABIC's healthcare product policy, which provides stringent management of change processes. Since SABIC's first LNP ELCRES CRX copolymer resins were introduced at MD&M West 2020, the continued market need for chemically resistant materials has driven the development of these innovative thin-wall transparent materials.
1 Feb 2023

Today, DSM Engineering Materials announces the launch of Lucidiris™. Lucidiris™ helps customers reduce time to market when developing colors of high-performance materials for a variety of applications. Besides predicting color and mechanical properties, it can predict the envelope of potential color space within critical mechanical properties and prescribe recipes for targeted color properties. Lucidiris™ has been developed for several high-performance material grades and will be extended, including recycled-based and repurposed materials. It is a next step in DSM Engineering Materials' journey to make product development for their customers quicker and easier via advanced digital solutions.
1 Feb 2023
OQ, the Oman-based energy transition enabler that specializes in PP and PE grades for flexible and rigid packaging solutions, continues building on a long-lived trading partnership between its home country and India as the company greets familiar faces at the PlastIndia event in New Delhi this week.
1 Feb 2023
PlastIndia 2023 takes place February 1-5 at Pragati Maidan in New Delhi, India. For Heubach, this year´s PlastIndia is all about sustainability: The company is showcasing a range of organic and inorganic pigments, dyes and comprehensive color solutions that support the plastics industry on its trajectory toward more sustainable solutions. Heubach is an important partner for the industry and presents its solutions under the theme "Let's build a colorful future together".
31 Jan 2023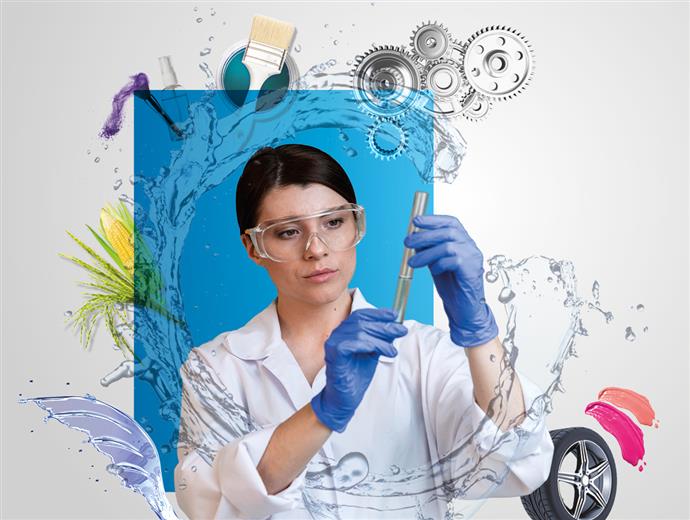 Clariter, a global cleantech company, and TotalEnergies Fluids, a division of TotalEnergies, have premiered the world's first sustainable ultra-pure solvent made from plastic waste.
27 Jan 2023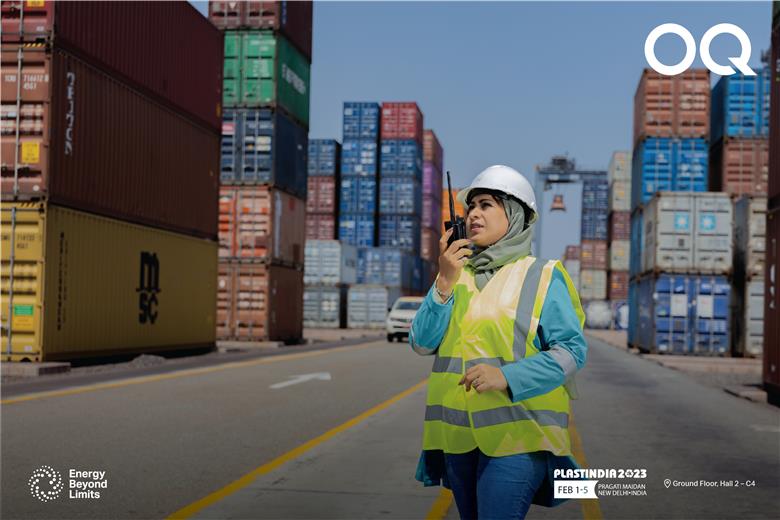 OQ, the Oman-based enterprise that specializes in PP and PE grades for flexible and rigid packaging solutions, continues to build on the strength of its global and regional supply chain networks that enable it to serve customers throughout the Indian subcontinent.
26 Jan 2023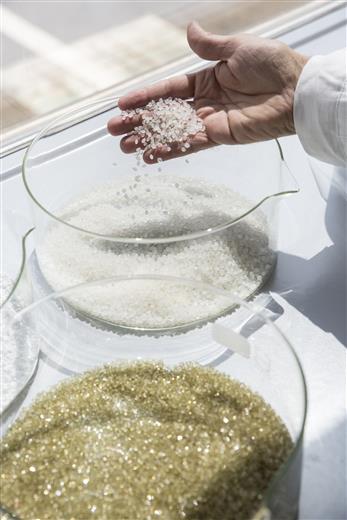 TotalEnergies and Intraplás are collaborating to bring sustainable solutions to the packaging market, without compromising on performance and food safety. Intraplás is launching commercial products using TotalEnergies RE:newable polymer – a range of the RE:clic portfolio - coming from renewable sourcing therefore allowing for a substantial reduction of the final product's carbon footprint.
26 Jan 2023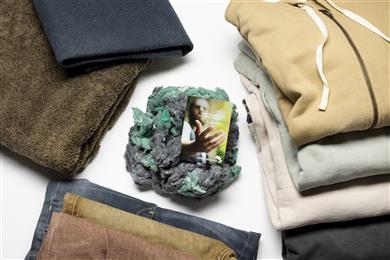 With the Earth population reaching 8 billion in November 2022, the need to address the issue of textile waste becomes more critical.
25 Jan 2023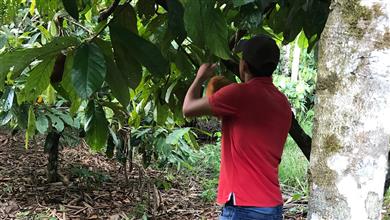 Tomé Açu is sometimes called terra da pimenta - land of pepper. That is because the municipality in Brazil's northern state of Pará has a long tradition growing black peppercorn. But when Julie Droux, a French biotech engineer working for Clariant, recently visited the region, she was interested in a different crop. Cupuaçu is an indigenous fruit found throughout the Amazon basin. The plant is closely related to cacao and is particularly popular in Brazil, where it is mainly cultivated for its silky pulp to use in drinks, sweets, and even ice cream. "Cupuaçu is one of the many natural riches found particularly in this region, "explains Droux. "More importantly, its production here in Tomé Açu is a prime example of sustainable sourcing practices."
24 Jan 2023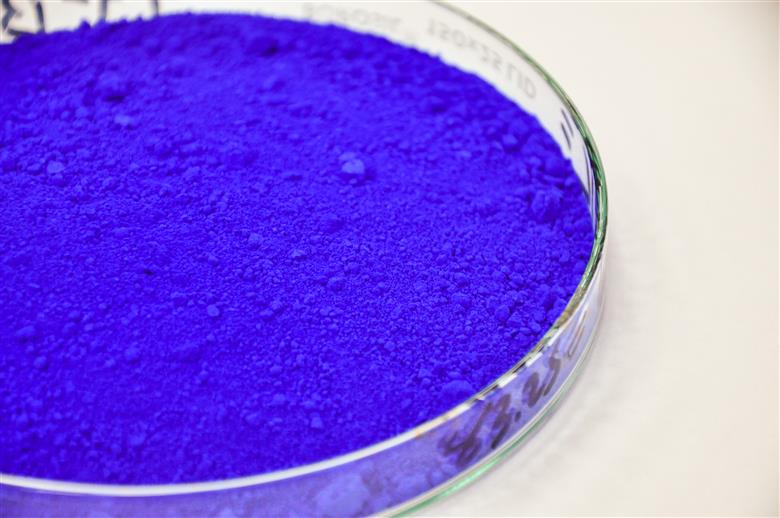 The Heubach Group, a global leader in inorganic and organic pigments and comprehensive color solutions launches its new product line Ultrazur™ at PlastIndia 2023: A range of Ultramarine Blue pigments in four shades from greenish to reddish for a variety of standard and demanding applications.
24 Jan 2023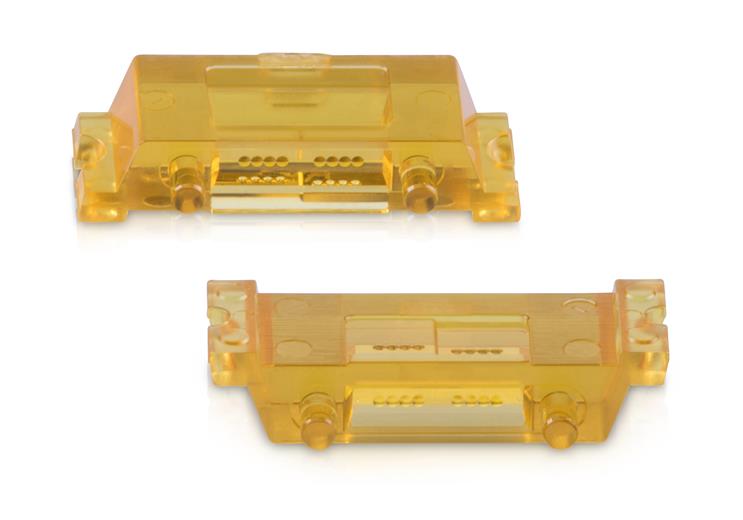 SABIC, a global leader in the chemical industry, will showcase at Photonics West 2023, at booth #5512, its newest thermoplastic materials well-suited for advanced optical components that support top industry trends, such as the migration to co-packaged optics and single-mode fiber optic systems. The company's specialty EXTEM™ and ULTEM™ thermo-optical resins, featuring exceptional near-infrared (IR) transparency and ultra-high-heat performance, can contribute to the improved speed, bandwidth capacity and energy efficiency of data centers.
24 Jan 2023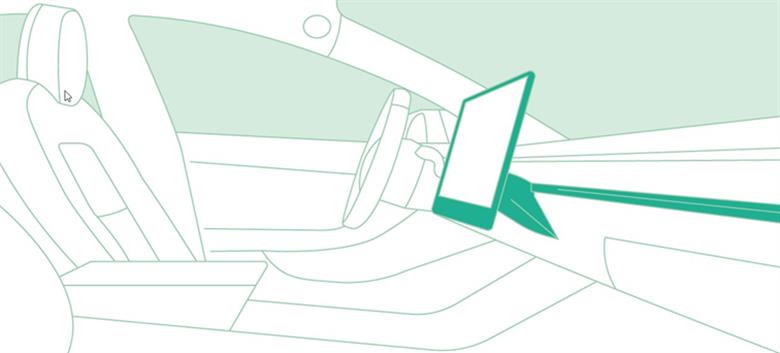 GDO (Galvanizadora de Occidente) Mexico, an Automotive supplier of interior parts in Mexico, selected ELIX Ultra HH4115PG for the chrome-plated dashboard trim of a premium electric vehicle manufacturer thanks to the good chrome-plating performance of this grade.
24 Jan 2023
Mondi, a global leader in packaging and paper, is expanding its unique range of medium, high and very high barrier paper-based packaging to support customers on their journey to use more sustainable packaging solutions.