Welcome to PressReleaseFinder
This service is aimed at editors of business and technical publications around the world and offers up to date business news, press releases, and background information including high resolution images.
Don't want to miss out on the latest news? Check us out on Twitter, Facebook and Instagram or subscribe to PressReleaseFinder News.
If you want to share your thoughts with us, feel free to use the feedback form.
5 Aug 2021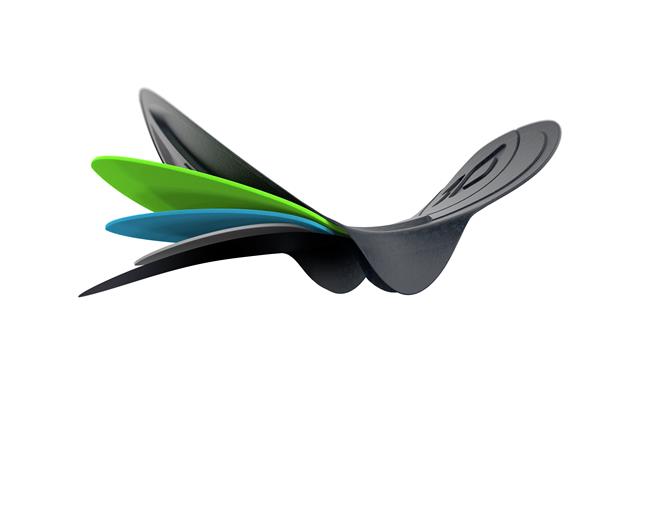 The sports sector is booming and more people than ever are cycling on the streets in Germany. Whether or not it's boosted with electric power, getting about on two wheels is popular, with a 2020 Fahrrad-Monitor survey showing that 85% of participants say fitness is their reason for cycling, while more than two-thirds of the participants put the emphasis on environmental protection. At the same time, there is growing demand for high-quality equipment that will have a positive effect on the cycling experience. Top of the list: Cycling shorts. The garment has to be stylish, made of functional material and, above all, it needs to be smartly padded. Whether it's for extended tours or racing – to prevent bike tours from turning into hell rides, SQlab, a Munich company, has selected Supersoft TPE for its new shorts padding. The result is outstandingly high-quality, ergonomic, and durable trouser pads – so you can concentrate on just enjoying the cycling.
5 Aug 2021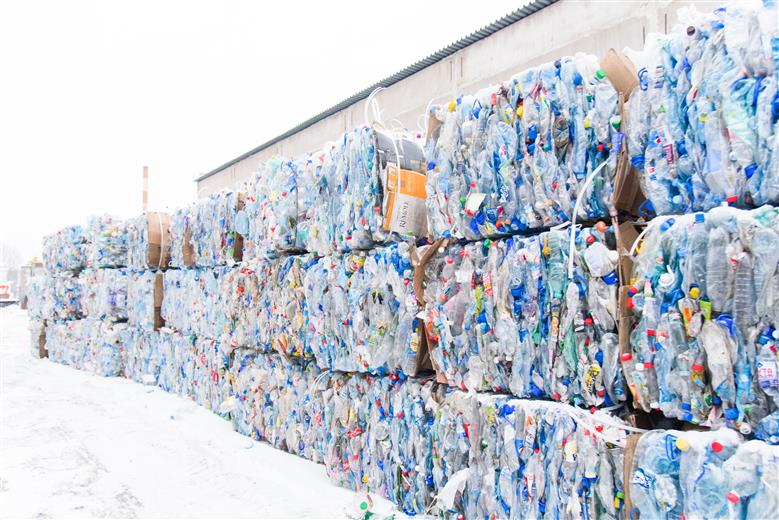 SABIC, a global leader in the chemical industry, today announced the launch of its certified circular polycarbonate (PC) resin and blends made from the upcycling of post-consumer mixed plastic - a first in the industry. This solution, based on advanced recycling, demonstrates SABIC's ongoing commitment to drive towards a circular economy for plastics, by increasing the availability of more sustainable products.
5 Aug 2021
Ascend Performance Materials has successfully challenged a lithium-ion battery technology patent held by Samsung SDI. In a final written decision, the U.S. Patent Trial and Appeal Board held that all of the challenged claims were invalid for multiple reasons.
4 Aug 2021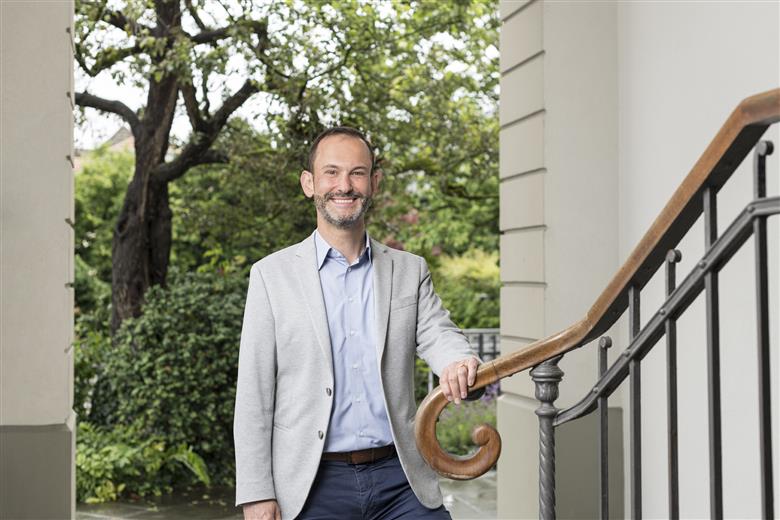 Michael Lüthi, a member of the founding family, will become the CEO of the SANITIZED company group on August 1, 2021. He will take over the position from Urs Stalder, who will join the administrative board after working for the company for over 30 years.
4 Aug 2021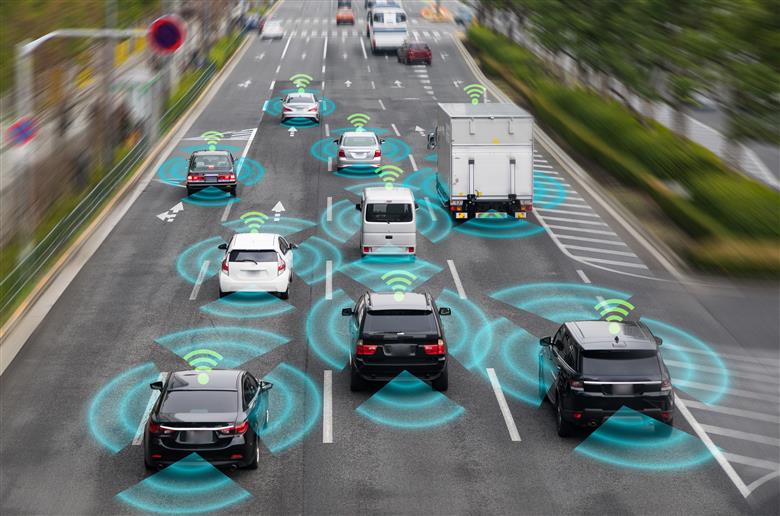 As urbanization propels the development of self-driving technology and broader implementation of advanced driver assistance systems (ADAS), automotive OEMs and tiers are actively seeking high-performance materials that can optimize the capabilities of today's higher-frequency (>75 GHz), millimeter-wave (mmWave) radar units. To help meet this need, SABIC is launching two new materials, LNP™ THERMOCOMP™ WFC06I and WFC06IXP compounds, developed for the front and back enclosure covers (respectively) of next-generation radar units. The new glass fiber-reinforced polybutylene terephthalate (PBT) grades offer a very low dissipation factor (Df) and dielectric constant (Dk) to help support the transmission of higher-frequency radar signals. They also feature super-low warpage that allows designers to potentially create new, thinner covers that improve signal transmission. Furthermore, these new SABIC products can contribute to efficient radar unit assembly by supporting high-speed, high-precision laser welding. In fact, LNP THERMOCOMP WFC06I compound provides excellent laser transmission performance among PBT materials currently available.
3 Aug 2021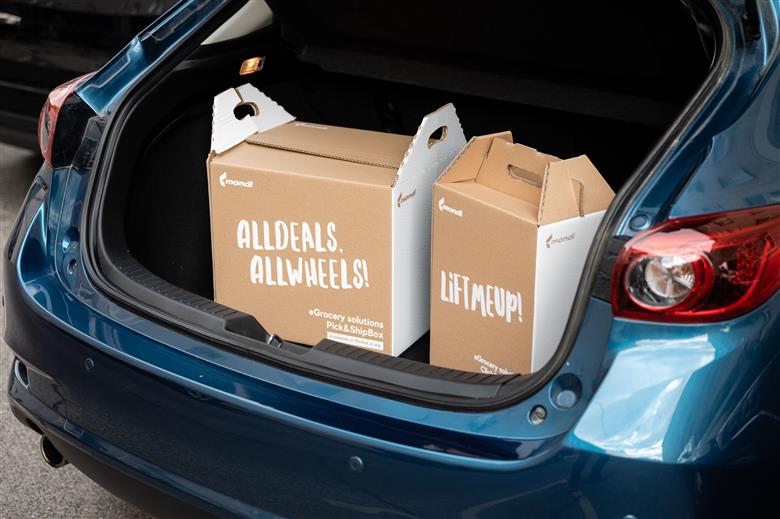 Mondi, a leading global packaging and paper manufacturer, is rolling out a comprehensive portfolio of corrugated packaging solutions for the online grocery market across Central Europe. Using its wealth of experience in eCommerce packaging, Mondi has created clever new solutions for the diverse needs of grocery retailers who can now deliver a variety of goods, from perishable food to wine bottles in fit-for-purpose packaging. All boxes in the eGrocery portfolio are fully recyclable and meet customers' requirements of sustainability, cost efficiency and product protection.
2 Aug 2021

Guardian Glass is the first float glass manufacturer to achieve UL Product Lens™ Certification, covering three global product categories: Uncoated Float Glass, Sputter (Vacuum) Coated Float glass (including Commercial SunGuard® and residential ClimaGuard® products) and UltraMirror™ products.
2 Aug 2021
ELIX Polymers has published its 2020 Sustainability Report. This document presents a novel approach compared to previous versions, as it introduces ELIX's 2030 Sustainability Strategy in order to progress to the full integration into its activity of the UN Sustainable Development Goals (SDGs) and contribute to ensuring their fulfilment. The 2020 Sustainability Report has been prepared in accordance with the core option of the Global Reporting Initiative (GRI) standards, the main international framework of reference for preparing documents of this type.
28 Jul 2021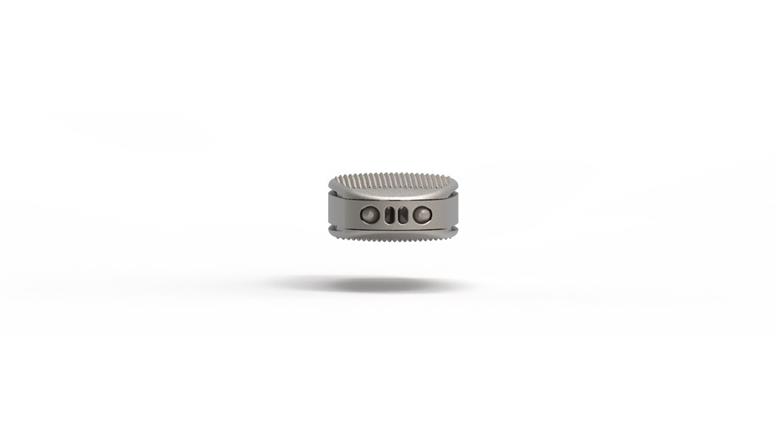 When we last caught up with Stefano Caselli, founder and CEO of Tsunami Medical, in November 2020, he outlined his vision to drive spinal technology innovation forward using GE Additive's laser-based (DMLM) metal additive technology.
28 Jul 2021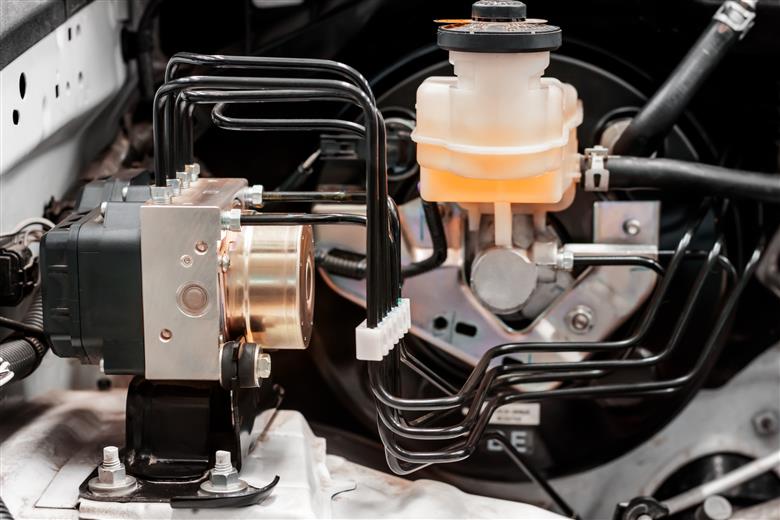 Solvay has announced the launch of a new grade of KetaSpire® PEEK, KT-850 SCF 30, designed for precision brake system and e-mobility electronic pump components. The product was developed to provide better sealing performance over standard 30% carbon fiber filled PEEK grades.
28 Jul 2021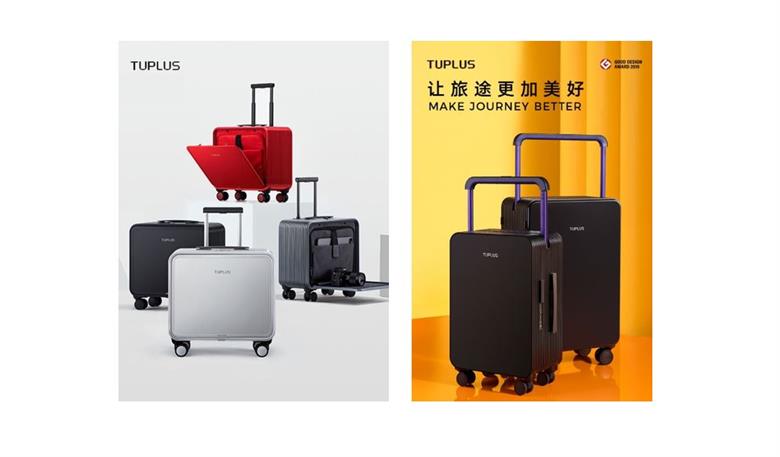 INEOS Styrolution, the global leader in styrenics, has announced today that TUPLUS, a high-end manufacturer and designer of stylish, functional luggage, has selected Terluran ECO GP-22 MR50. The new product will help advance the company's efforts in reducing carbon footprint of its products and promoting a more environmentally conscious mode of travelling.
27 Jul 2021

INEOS Styrolution, the global leader in styrenics, and Sirap Group, a leader in sustainable food packaging solutions, announced today to incorporate the new mechanically recycled Styrolution® PS ECO, a 100% recycled polystyrene, for new food packaging solutions.
26 Jul 2021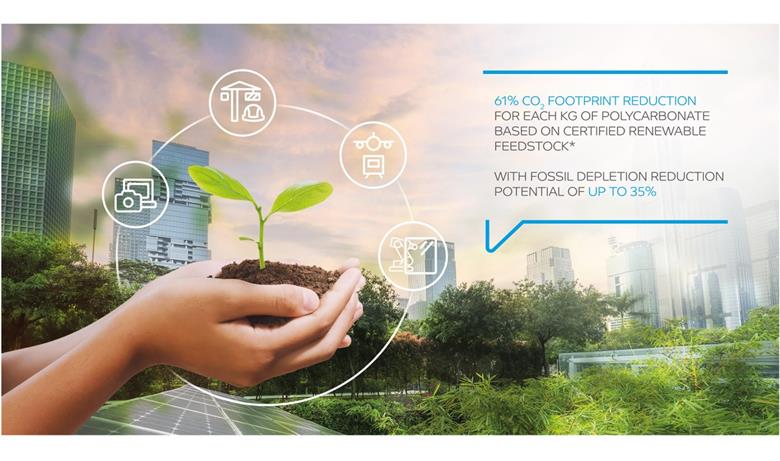 SABIC, a global leader in the chemical industry, has announced that its Functional Forms plant in Bergen op Zoom, The Netherlands, has been accredited under the International Sustainability & Carbon Certification (ISCC) PLUS scheme for providing a new range of LEXAN™ film and sheet products based on certified renewable feedstock. The new film and sheet product offering connects with the company's existing TRUCIRCLE™ initiative and responds to a globally growing demand for further sustainable material solutions in an increasingly more circular plastics economy.