Welcome to PressReleaseFinder
This service is aimed at editors of business and technical publications around the world and offers up to date business news, press releases, and background information including high resolution images.
Don't want to miss out on the latest news?
Check us out on Twitter, Facebook and Flickr or subscribe to PressReleaseFinder News.
If you want to share your thoughts with us, feel free to use the feedback form.
15 Aug 2018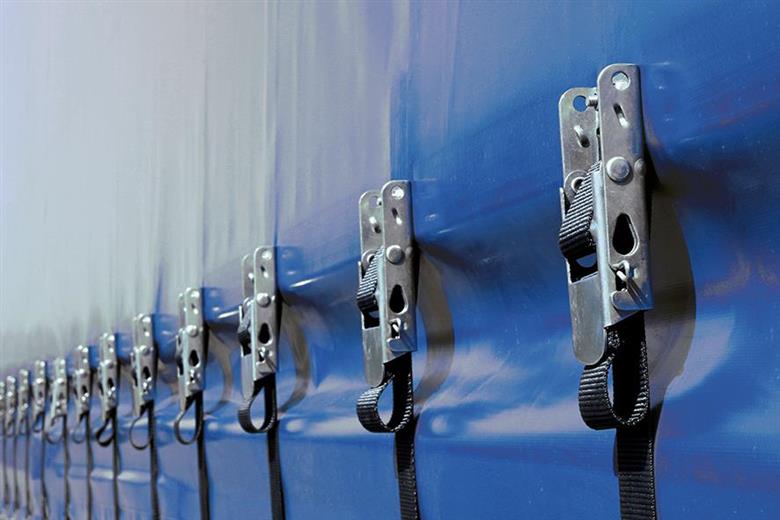 Burgdorf/CH, 15 August 2018: The global antimicrobial market is big business. Demand is strong due to increasing public awareness about contamination and infections, and by consumers' desire for protective solutions. At Cinte Techtexil China 2018, taking place Sept. 4-6 in Shanghai, SANITIZED (China) Ltd. will be showcasing on Booth D25, Hall N1, its long-lasting Sanitized® Swiss antimicrobial protection for flexible polymer applications.
15 Aug 2018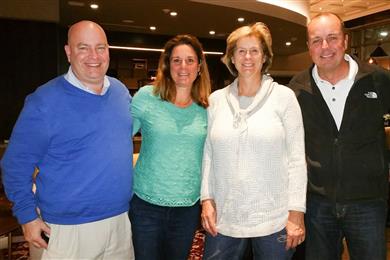 SAYVILLE, NY – August 15, 2018 – The Sustainable Green Printing Partnership (SGP), the leading authority in sustainable printing certifications for print manufacturers, today announced an integration plan for L.I.F.E. certified facilities to transition to SGP certified facilities. The 20-month plan will allow L.I.F.E certified print facilities to phase-in the SGP certification program, adopt additional criteria and integrate the SGP Impact Tracker.
15 Aug 2018

Ulsan, South Korea – August 15, 2018 – SONGWON Industrial Group (www.songwon.com) today released its financial results for the second quarter of 2018. The Group achieved consolidated sales of 197,841 Mil. KRW and a gross profit margin of 18.1% (without impact from application of K-IFRS 1115: 19.4%) for Q2/2018 – marking a decrease of 5.5%pts (without impact from application of K-IFRS 1115: 4.2%pts) compared to Q2/2017. In the two quarters of the year, the Group realized consolidated sales of 388,313 Mil. KRW which is a 7.4% increase over the first six months of 2017 (361,707 Mil. KRW).
14 Aug 2018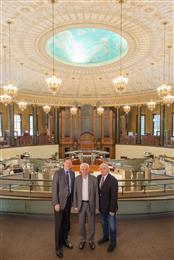 AMSTERDAM, THE NETHERLANDS, August 14, 2018 - Leveraging its unique ability to expand value for its customers while also contributing to Saudi Vision 2030, SABIC, a global leader in the chemical industry, is investing in new applications and methods of collaboration to innovate across the industry value chain. As part of this investment in the future, SABIC's Specialties business announced today that it is accelerating the development of disruptive solutions to create end-user market pull by engaging with Nottingham Spirk, a business innovation and product design firm based in Cleveland, Ohio, USA. This relationship brings together the benefits of SABIC's proprietary specialty thermoplastic offerings and Nottingham Spirk's award-winning capabilities to design and commercialize breakthrough products across multiple industrial verticals.
13 Aug 2018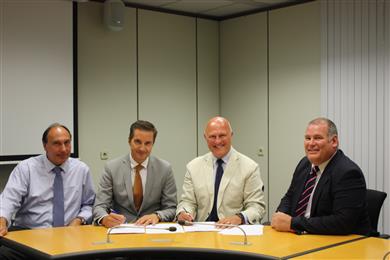 AMSTERDAM, THE NETHERLANDS, August 13, 2018 - Polydist UK is proud to introduce SABIC's Specialties products to their current portfolio of polymer resins. The products include the well-known SABIC brands NORYL™ resins, ULTEM™ resins and LNP™ compounds, co-polymer polycarbonate grades, and flame retardant grades of the resin brands LEXAN™, CYCOLOY™ and VALOX™.
10 Aug 2018
August 8, 2018 reissue by SGP (Milford, OH) TLMI announces that the association's L.I.F.E. (Label Initiative for the Environment) Certification program will merge with the Sustainable Green Printing Partnership (SGP) certification program. Since 2007, L.I.F.E. has helped guide our industry's environmental leadership by assisting converters and industry suppliers in prioritizing best sustainability practices and environmental stewardship.
9 Aug 2018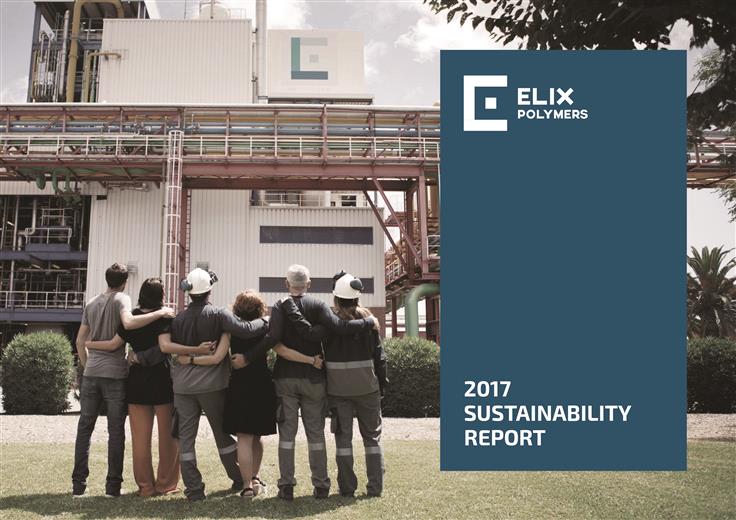 Tarragona, August 09, 2018 – ELIX Polymers, a manufacturer of thermoplastic materials and located at Polígono Sur in Tarragona, has published its Sustainability Report, which aims to provide its stakeholders with a clear understanding of the company's commitment to transparency and information related to its activity during the 2017 tax year.
9 Aug 2018
DARMSTADT, Germany – August 9, 2018 – TE Connectivity (TE), a world leader in connectivity and sensors, today announced general availability of AmbiMate MS4 sensor module development kits. The kits allow global engineering and development teams to build prototypes and evaluation boards for systems incorporating TE's state-of-the-art AmbiMate MS4 Series sensor modules.
9 Aug 2018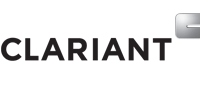 Mumbai, August 9, 2018 – Clariant Chemicals (India) Limited, India's leading specialty chemicals producer, reported sales of Rs. 264 crore, for the quarter ended June 30, 2018, as against Rs. 258 crore, on a comparable basis for the corresponding quarter of the previous year. The PBITDA for the quarter ended June 30, 2018, stood at Rs. 24.81 crore, as compared to Rs. 7.20 crore in the corresponding quarter of the previous year.
8 Aug 2018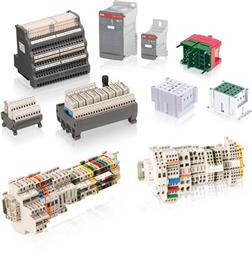 DARMSTADT, Germany – August 8, 2018 – Following the acquisition by TE Connectivity of ABB's ENTRELEC® terminal block business, TE has now formally changed the name of ABB Poland to TE Connectivity Industrial Poland. The change, which is effective immediately, aligns with global efforts to present a unified brand and company for customers.
6 Aug 2018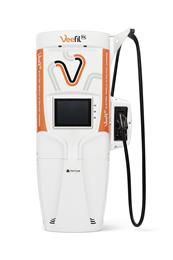 Amsterdam, the Netherlands 6 August 2018: Tritium, a leading specialist in DC charging infrastructure solutions for electric vehicles (EV), will be exhibiting at Cenex-LCV to showcase its unique HPC system, a scalable, flexible system for commercial operators, capable of charging an electric vehicle up to 475kW.
2 Aug 2018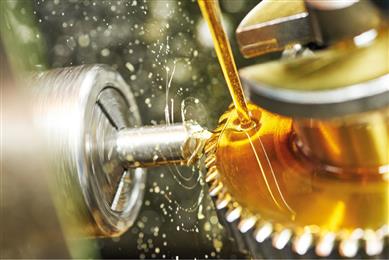 Ulsan, South Korea – August 02, 2018 – SONGWON has signed an exclusive distributor agreement with Connell Bros. ‒ the largest marketer & distributor of specialty chemicals and ingredients in the Asia-Pacific region. This further extends the relationship between the two companies, SONGWON having appointed Connell Bros. as its exclusive distributor in India in 2018. Under the terms of the agreement, which takes effect in August, Connell Bros. will be exclusively responsible for marketing and distributing SONGWON's fuel and lubricant additives, which include aminic, phenolic, phosphite and thioester antioxidants, throughout China.
2 Aug 2018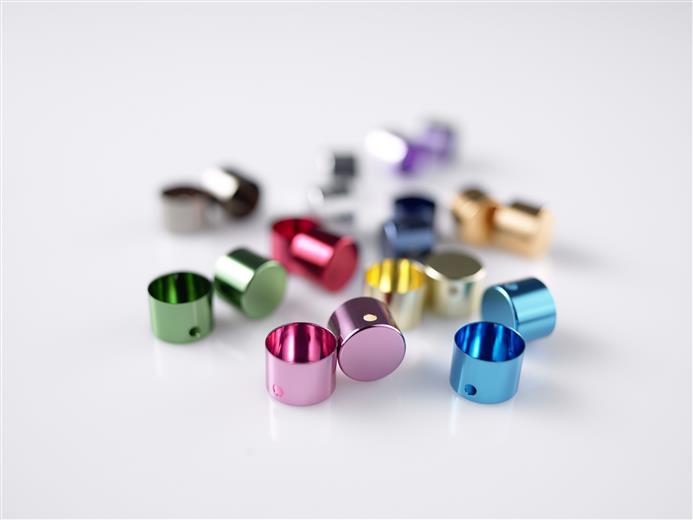 Muttenz, August 2, 2018 – Clariant, a world leader in specialty chemicals, invites aluminum anodizers, product designers and engineers visiting Aluminium 2018 to heighten their creativity with the latest high-durability, sustainable color solutions for aluminum finishing.