TotalEnergies
About TotalEnergies Polymers
The TotalEnergies Polymers Business Unit is part of the Refining & Chemicals division of the TotalEnergies company. In the field of polymers, TotalEnergies combines its industry leading technologies, capabilities and expertise in catalysis, processes and products to provide high performance and sustainable solutions for its customers. TotalEnergies uses renewable bio-sourced and recycled feedstocks and supports initiatives that aim to reduce its carbon footprint, in line with its commitment to better energy. www.polymers.totalenergies.com
About TotalEnergies
TotalEnergies is a global multi-energy company that produces and markets energies: oil and biofuels, natural gas and green gases, renewables and electricity. Our more than 100,000 employees are committed to energy that is ever more affordable, cleaner, more reliable and accessible to as many people as possible. Active in more than 130 countries, TotalEnergies puts sustainable development in all its dimensions at the heart of its projects and operations to contribute to the well-being of people.
www.totalenergies.com
TotalEnergies
Total Refining & Chemicals
rue de l'Industrie,52
Nijverheidsstraat,52
BE-1040 Brussels
Belgium
19 May 2022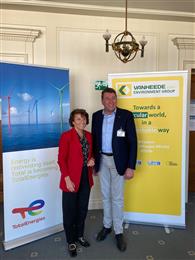 TotalEnergies and Vanheede Environment Group announce today the signing of a long-term commercial agreement for the supply of post-consumer recycled (PCR) raw material, to be used as feedstock in the production of circular polymers for durable applications.
27 Jan 2022
TotalEnergies and Berry Global today announce their collaboration to make food packaging more circular and divert waste from landfills. TotalEnergies will supply Berry Global with Certified Circular Polymers obtained through advanced recycling of post-consumer plastic waste that is otherwise hard to recycle via existing processes. This will help reduce waste and allow Berry Global to use more recycled plastic in its food and beverage packaging as well as healthcare products.
18 Jan 2022
TotalEnergies Polymer plant in Feluy, Belgium, announced the startup of a new production of high-performance polymers with the commissioning of a new reactor in its polypropylene unit.
8 Jul 2021
TotalEnergies and Jindal Films have joined forces to produce more sustainable flexible food packaging and labels. Using advanced recycling technology from Plastic Energy, TotalEnergies will supply Jindal Films with Certified Circular Polypropylene produced from post-consumer plastic waste*. This new value-chain collaboration will divert plastic waste currently destined for incineration and landfill because it is too complex to recycle through existing schemes. 
16 Jun 2021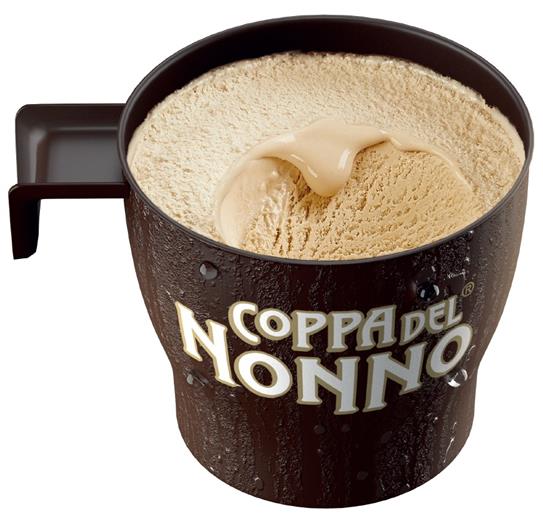 TotalEnergies, MPG Manifattura Plastica S.p.A. and Froneri join forces to develop a sustainable food packaging made from Certified Renewable Polypropylene.
7 Dec 2020
Total, Intraplás and Yoplait announced today that they have successfully run a pilot test aiming at using certified chemically recycled polystyrene in yogurt pots. This is the first step of a collaborative initiative aiming at testing the use of chemically recycled polystyrene in yogurt pots, supporting the development of sustainable PS recycling in France.
3 Dec 2020
PACCOR, a global player in the packaging industry, is again leading technological change from linear to circular plastics. Thanks to a fruitful collaboration with Total, a major French energy player, PACCOR is now able to produce Polypropylene (PP) containers including recycled material of which 37% households' waste, with mechanical and appearance properties equivalent to those of containers made of virgin resin for non-food applications.
13 Mar 2019
Total and several partners along the construction value chain have decided to associate to form the Clean Site Circular Project which aims at recycling natural shrink hoods* wastes from the construction sector in closed system without film performances degradation.
12 Sep 2018
A world premiere in the Netherlands: the first PlasticRoad bike path was recently opened in Zwolle, Overijssel. Inventors of the PlasticRoad, Anne Koudstaal and Simon Jorritsma – together with Member of the Provincial Executive of Overijssel, Bert Boerman and Alderman William Dogger of the municipality of Zwolle, cycled the first bike path made from recycled plastic. The concept was presented three years ago by road construction company KWS (a Royal VolkerWessels company). Wavin and Total joined forces with KWS in 2016 to develop the concept into a product. A second PlasticRoad bike path pilot in Giethoorn, near the pilot location in Zwolle, will be opened in November.
28 Jun 2018
As part of the voluntary commitments for the French government's Circular Economy Roadmap and in line with French and European Union objectives in the area of plastic recycling, Citeo, Total, Saint-Gobain and the French Union of Fresh Dairy Product Manufacturers (Syndifrais) are joining forces to help lay the groundwork for an industrial-scale polystyrene recycling channel in France and to validate its technical and cost feasibility within 18 months. The announcement was made at the World Materials Forum, which is being held in Nancy, France from June 27 to 29.
7 Jun 2018
The PlasticRoad, a road made of recycled plastic, becomes a reality. The municipality of Zwolle and the province of Overijssel have committed to the first PlasticRoad pilot project. In September the first PlasticRoad will be constructed in Zwolle and in another location in the province a few months later. The PlasticRoad concept was launched in 2015 by market leader in road construction KWS (a subsidiary of Royal VolkerWessels). In 2016, KWS entered into a partnership with Wavin and Total for further development of the PlasticRoad.
2 May 2018

The Polymers Business unit of Total S.A. ("Total") and Polystyvert, a Montreal-based clean technology startup with an innovative method for polystyrene recycling, today announced the signing of an agreement to work together on the dissolution and purification of household post-consumer polystyrene.