TotalEnergies
About TotalEnergies and Polymers
TotalEnergies develops, produces and commercializes polymers — polyethylene, polypropylene, polystyrene, their recycled equivalents and biopolymers — that can be incorporated in the plastics manufacturing process. Lighter than many alternative materials, they help reduce the carbon footprint of end-use applications through enhanced energy efficiency. TotalEnergies' polymers experts in Europe, Asia and the United States of America are working alongside all the professionals in the value chain, including plastic manufacturers, research centers, waste collection and sorting companies, and their customers to accelerate in the circular economy. The Company is developing different plastic recycling processes and using renewable raw materials, with the ambition to commercialize 30% circular polymers by 2030.
About TotalEnergies
TotalEnergies is a global multi-energy company that produces and markets energies on a global scale: oil and biofuels, natural gas and green gases, renewables and electricity. Our 105,000 employees are committed to energy that is ever more affordable, clean, reliable and accessible to as many people as possible. Active in more than 130 countries, TotalEnergies puts sustainable development in all its dimensions at the heart of its projects and operations to contribute to the well-being of people.
TotalEnergies
Total Refining & Chemicals
rue de l'Industrie,52
Nijverheidsstraat,52
BE-1040 Brussels
Belgium
16 Mar 2023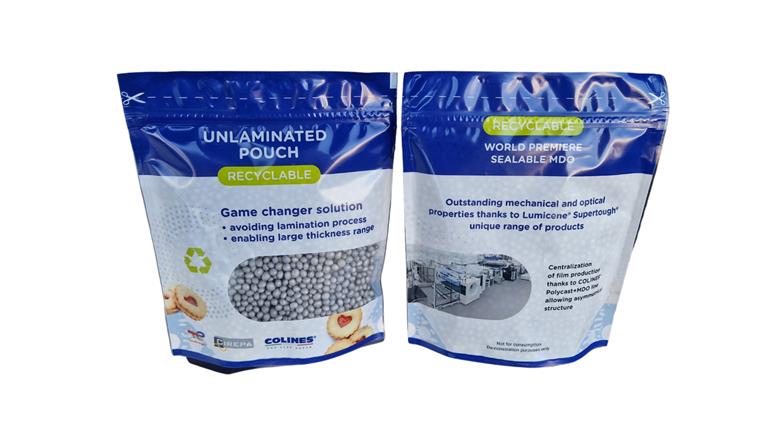 TotalEnergies and COLINES® announce the successful proof of concept of an Unlaminated Recyclable Stand-Up Pouch suitable for food-contact applications.
9 Feb 2023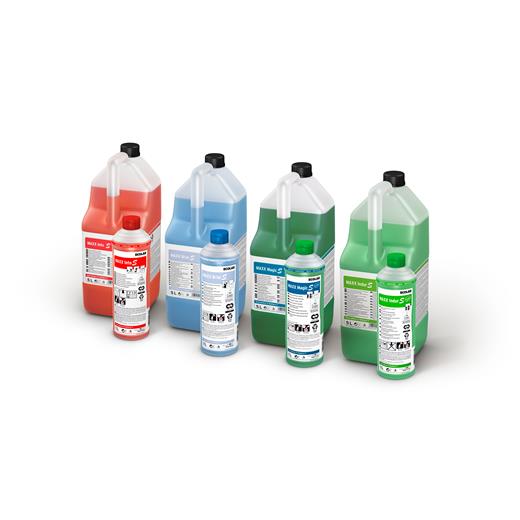 TotalEnergies and Ecolab have partnered to launch plastic packaging incorporating recycled material that will contribute to promoting circularity in heavy-use packaging markets.
31 Jan 2023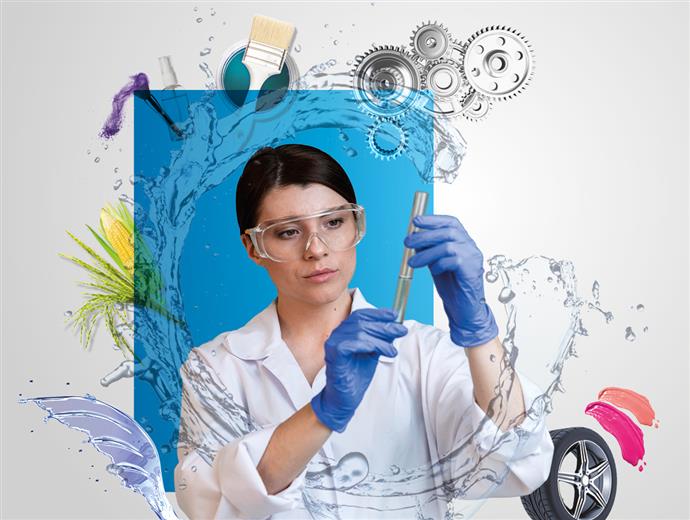 Clariter, a global cleantech company, and TotalEnergies Fluids, a division of TotalEnergies, have premiered the world's first sustainable ultra-pure solvent made from plastic waste.
26 Jan 2023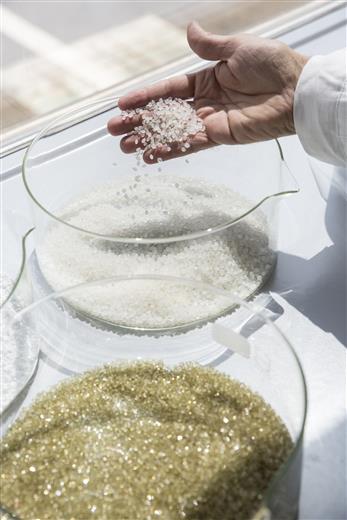 TotalEnergies and Intraplás are collaborating to bring sustainable solutions to the packaging market, without compromising on performance and food safety. Intraplás is launching commercial products using TotalEnergies RE:newable polymer – a range of the RE:clic portfolio - coming from renewable sourcing therefore allowing for a substantial reduction of the final product's carbon footprint.
9 Jan 2023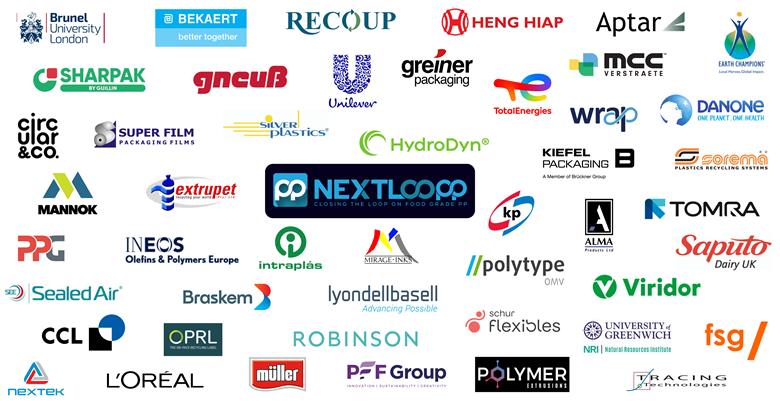 TotalEnergies has joined NEXTLOOPP, an initiative bringing together 47 companies from the plastics value chain that aims to create food-grade recycled polymer from advanced me-chanical recycling.
25 Nov 2022
TotalEnergies announces the construction of a new production line of high-performance recycled polypropylene for automotive in its polymer plant in Carling, France.
28 Oct 2022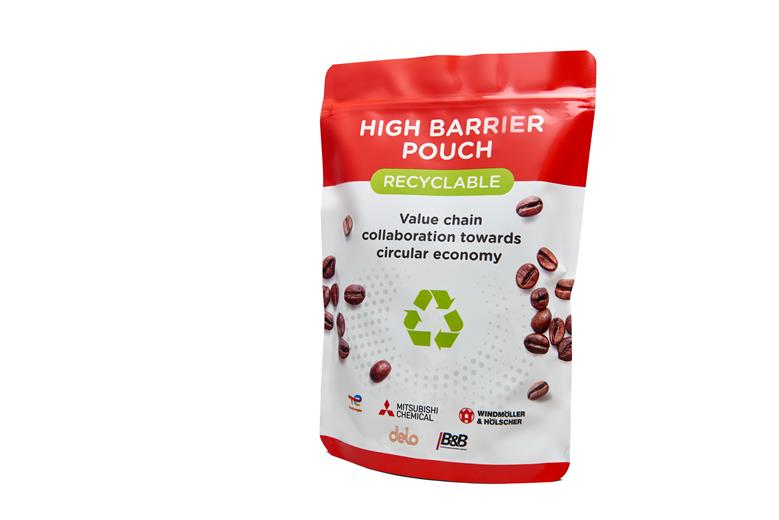 TotalEnergies, Windmöller & Hölscher and Mitsubishi Chemical Group announce today the successful proof of concept of a fully recyclable High Barrier Stand-up Pouch suitable for food-grade applications.
19 Oct 2022
TotalEnergies announces the launch of its new product range RE:clic for its low-carbon polymers that contribute to address the challenges of the circular economy.
13 Oct 2022
TotalEnergies, a global multi-energy company and Indaver, a leader in sustainable waste management and advanced recycling in Europe, announced a commercial agreement for the supply of petrochemical feedstock generated from recycling of mixed polyolefins waste.
4 Oct 2022
Cray Valley announces the extension of ISCC PLUS certification on the Carling Saint-Avold platform in France, enabling the production and commercialization of Certified Renewable Resins within this specialty business unit.
19 May 2022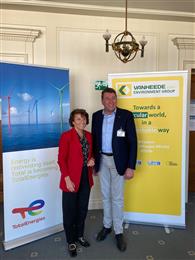 TotalEnergies and Vanheede Environment Group announce today the signing of a long-term commercial agreement for the supply of post-consumer recycled (PCR) raw material, to be used as feedstock in the production of circular polymers for durable applications.
27 Jan 2022
TotalEnergies and Berry Global today announce their collaboration to make food packaging more circular and divert waste from landfills. TotalEnergies will supply Berry Global with Certified Circular Polymers obtained through advanced recycling of post-consumer plastic waste that is otherwise hard to recycle via existing processes. This will help reduce waste and allow Berry Global to use more recycled plastic in its food and beverage packaging as well as healthcare products.