SABIC
SABIC is a global diversified chemicals company, headquartered in Riyadh, Saudi Arabia. SABIC manufactures on a global scale in the Americas, Europe, Middle East and Asia Pacific, making distinctly different kinds of products: chemicals, commodity and high performance plastics, agri-nutrients and metals.
SABIC supports its customers by identifying and developing opportunities in key end-use applications such as construction, medical devices, packaging, agri-nutrients, electrical and electronics, transportation and clean energy. Production in 2019 was 72.6 million metric tons.
SABIC has more than 33,000 employees worldwide and operates in around 50 countries. Fostering innovation and a spirit of ingenuity, SABIC has 12,540 global patent filings, and has significant research resources with innovation hubs in five key geographies – USA, Europe, Middle East, South Asia and North Asia.
SABIC
Europaboulevard 1
6135 LD Sittard
Netherlands
+31 46 722 2222
www.sabic.com
12 Jan 2021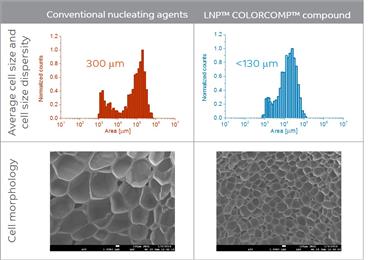 SABIC today introduced LNP™ COLORCOMP™ WQ117945 compound, a breakthrough material based on advanced nanotechnology that facilitates efficient production of polyethylene terephthalate (PET) foams for core materials in sandwich structures. This new compound improves control over nucleation and cell growth, resulting in decreased cell size and uniform, narrower cell size distribution. These attributes can reduce the foam's weight by minimizing resin uptake in sandwich structures. It can also potentially improve shear strength/strain properties for better fatigue performance. Enhancing PET foams with SABIC's new LNP COLORCOMP compound can address the evolving needs of multiple industries, including marine, building and construction, packaging and wind energy.
18 Dec 2020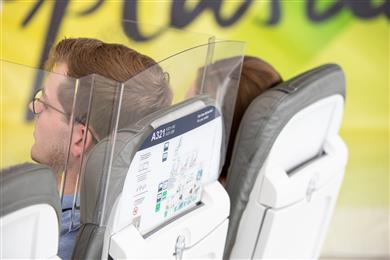 SABIC, a global leader in the chemical industry, is making a significant contribution to the battle against COVID-19 through increased production within its LEXAN™ polycarbonate portfolio. The focus of the production increase has been on innovative polycarbonate sheets and films for a wide variety of high-performance products to help improving sanitation control and preventing infections.
14 Dec 2020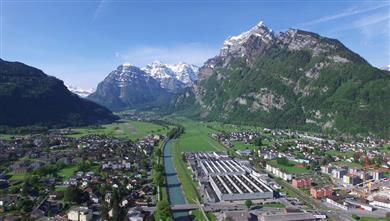 SABIC, a global leader in the chemical industry, today announced a strategic partnership with KraussMaffei HighPerformance AG, KraussMaffei's Swiss subsidiary and manufacturer of high-performance injection molding systems known under the NETSTAL brand. Besides the exchange of mutual know-how in the fields of polymer technology and processing, the aim of the partnership is the joint use and further advancement of the existing application center for thin-wall packaging at the NETSTAL plant in Näfels, Switzerland.
11 Dec 2020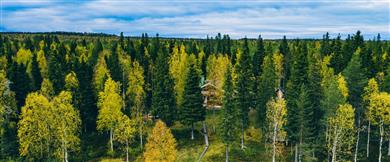 SABIC, a global leader in the chemicals industry, today announced that Beiersdorf will be using certified renewable polypropylene (PP) from SABIC's TRUCIRCLE™ portfolio of "second generation" bio-based materials in the skincare company's cosmetics packaging. The new packaging products will be introduced in the market in 2021 and replace fossil-based virgin PP.
9 Dec 2020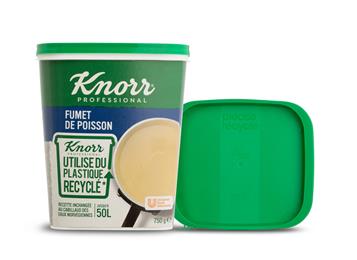 SABIC, a global leader in the chemicals industry, today announced that the company has been collaborating with Unilever and Greiner Packaging in the development of an innovative new Knorr® bouillon container using SABIC® PP FLOWPACT FPC45 certified circular impact polypropylene (PP) from its TRUCIRCLE™ portfolio.
2 Dec 2020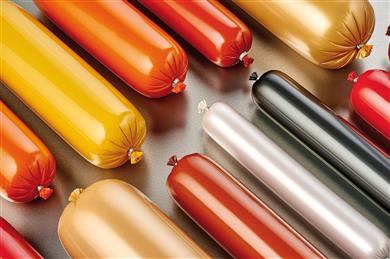 SABIC, a global leader in the chemical industry, has collaborated with DSM and Viscofan in the development of an innovative multi-barrier film for meat casings. The film combines layers of a SABIC's certified circular polyethylene (PE) from its TRUCIRCLE™ portfolio and a circular polyamide (PA) from DSM Engineering Materials in a more sustainable packaging solution without compromising the high functional and aesthetic performance required in the fresh food packaging market.
2 Dec 2020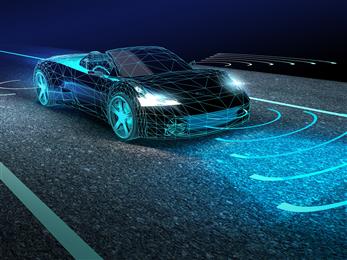 SABIC today introduced two new radar absorbing LNP™ STAT-KON™ compounds for automotive radar sensors, significantly expanding its portfolio of these specialty materials. The new grades, based on polybutylene terephthalate (PBT) resin, may be used for integration with radomes manufactured using PBT material, which can provide superior resistance to automotive chemicals. They complement and extend SABIC's existing radar absorbing LNP STAT-KON compounds, which are based on polyetherimide (PEI) resin for withstanding higher processing temperatures or on polycarbonate (PC) resin for general applications that require high durability and a balance of physical properties. The high radio frequency (RF) absorption of these compounds can help increase detection range and improve signal resolution. Through materials innovation, SABIC is contributing to the growth of automotive radar and the design of next-generation sensors.
26 Nov 2020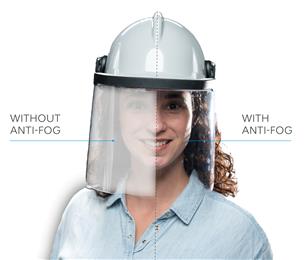 SABIC, a global leader in the chemical industry, today announced the successful commercialization of LEXAN™ HP92AF Anti-Fog film, targeted especially at demanding COVID-19 protection equipment such as safety face shields and goggles in front-line work environments. The film product features a one-sided coating that extends the time-to-fog even at very high ambient humidity, ensuring long-lasting optical clarity. LEXAN HP92AF has confirmed its superior anti-fog performance in extensive testing under harshest conditions (see video) and does not exhibit any hazing at saturation as could be observed with competitive materials. Moreover, the anti-fog coating technology has no compromising effect on the abrasion resistance and impact strength of the polycarbonate film.
24 Nov 2020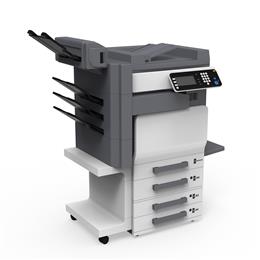 Responding to calls from major brands in the consumer electronics business and electrics and electronics (E&E) industry as a whole for more sustainable materials, SABIC – a global leader in the chemical industry – announced that its engineering thermoplastics business is expanding its portfolio of CYCOLOY™ and LEXAN™ resins containing high levels of post-consumer recycled material (PCR). Typical applications for the portfolio will include consumer electronics and accessories such as chargers and adapters, printers, copiers and laptop housing.
4 Nov 2020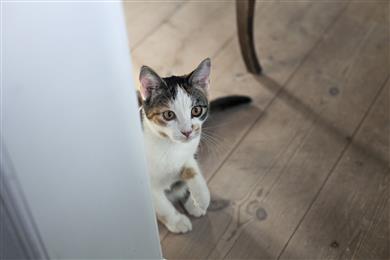 SABIC, a global leader in the chemical industry, today announced that biaxially oriented polypropylene (BOPP) film based on the company's certified circular PP from feedstock recycling of used plastics will be introduced in primary pet food brand packaging by Mars, Incorporated, a global leader in confectionery, food, and pet food products. The BOPP film structures are manufactured by Huhtamaki, a key supplier of sustainable packaging solutions to customers around the world. The joint initiative will help the partners implement their ambitious targets of reducing the volume of fossil-sourced plastics and accelerate the transition to a more circular plastics economy.
28 Oct 2020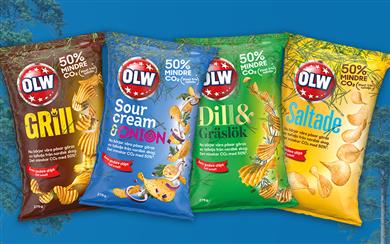 SABIC, a global leader in the chemical industry today announced that Orkla, a diversified Nordic brand owner in business-to-consumer (B2C) commerce with foods, snacks, food care for sport and food ingredients, has launched its first chips packaging using certified renewable polypropylene (PP) polymer from SABIC's TRUCIRCLE™ portfolio. The sustainable material is derived from tall oil, a residual product from the Nordic forestry industry, and is converted into a Biaxially Oriented PolyPropylene (BOPP) by IRPLAST, a major Italian vertically integrated manufacturer of specialty S-BOPP films and converter of printed shrinkable BOPP roll-fed labels and PSA tapes. In Orkla's chips bags, the material solution helps lower the carbon footprint of the three partners' value chain in half compared to the use of traditional non-renewable plastics.
22 Oct 2020
SABIC, a global leader in the chemicals industry, has embarked on a pilot project with Schwarz Group, Europe's largest retail store operator, for the use of transparent film bags made from certified circular polyethylene (PE) in vegetable packaging. The project will include various different PE technologies from SABIC's TRUCIRCLE™ portfolio based on materials produced via feedstock recycling of mixed and used plastic. Through this project 1 kg bags for organic carrots, made of flexible film using SABIC's certified circular polyethylene, will be introduced between October and December 2020 by the retail group into selected stores operating under the Lidl and Kaufland brands in Germany.