SABIC
SABIC is a global diversified chemicals company, headquartered in Riyadh, Saudi Arabia. It manufactures on a global scale in the Americas, Europe, Middle East and Asia Pacific, making distinctly different kinds of products: chemicals, commodity and high performance plastics, agri-nutrients and metals.
SABIC supports its customers by identifying and developing opportunities in key end-use applications such as construction, medical devices, packaging, agri-nutrients, electrical and electronics, transportation and clean energy.
SABIC recorded a net profit of SR 23 billion (US$ 6.15 billion) in 2021. Sales revenues for 2021 totaled SR 174 billion (US$ 46.6 billion). Total assets stood at SR 318 billion (US$ 84.9 billion) at the end of 2021. Production in 2021 stood at 58 million metric tons.
The company has more than 31,000 employees worldwide and operates in around 50 countries. Fostering innovation and a spirit of ingenuity, SABIC has 10,090 patents and pending applications, and has significant research resources with innovation hubs in five key geographies – USA, Europe, Middle East, South Asia and North Asia.
SABIC
Europaboulevard 1
6135 LD Sittard
Netherlands
20 Sep 2022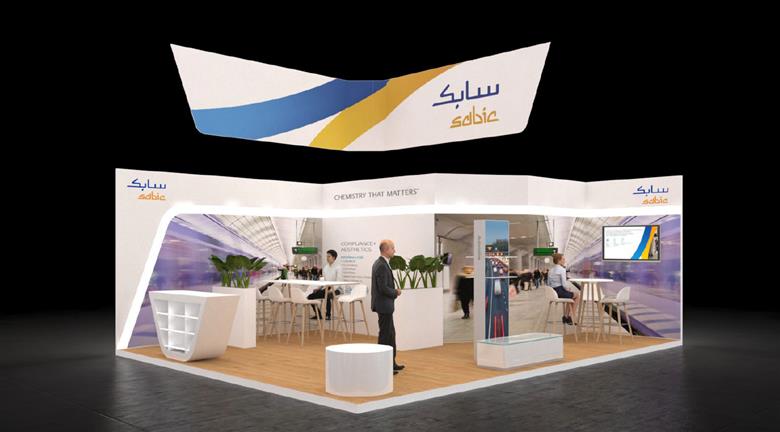 SABIC, a global leader in the chemical industry, will introduce several innovative new material solutions well-suited for railway components at InnoTrans 2022 in Berlin from its Specialties and Functional Forms business divisions. The joint exhibit at Booth 332 in Hall 5.1 will feature the company's latest developments in halogen-free flame-retarded, light-weighting and more sustainable products with potential for use in injection molding, extrusion, thermoforming and additive manufacturing of demanding interior and exterior railway applications. The focus will be on seating and interior cladding components in compliance with strict Fire, Smoke & Toxicity (FST) standards in the railway industry.
19 Sep 2022
SABIC, a global leader in the chemical industry, today announced the upcoming launch of LNP™ ELCRES™ FST2734E copolymer, a flame-smoke-toxicity extrusion grade that is well-suited for wall and ceiling panels in passenger trains, subways and trams. Customers can benefit from this new specialty material, which complies with the European railway standard for fire safety, EN 45545 R1-HL2, and meets key rail OEM requirements: high modulus for durability, molded-in custom color for paint elimination and branding, ultraviolet (UV) resistance to help minimize yellowing and chemical resistance to facilitate cleaning removal without causing environmental stress cracking (ESC). As a thermoplastic, LNP ELCRES FST2734E copolymer offers customers distinct advantages over stamped metals and thermoset resins, such as expanded design freedom, system cost reduction, up to 20 percent less weight for easier maintenance and the potential for easier recyclability.
19 Sep 2022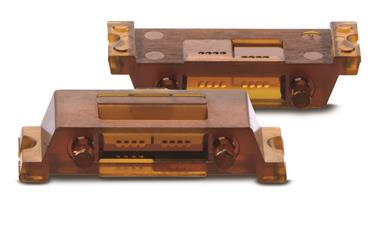 SABIC, a global leader in the chemical industry, is launching here today at the ECOC Exhibition 2022, in booth #584, EXTEM™ RH1016UCL resin, a new ultra-high-heat, near-infrared (IR)-transparent grade well-suited for injection-molded lenses used in co-packaged optical transceivers and other optical connectors. EXTEM RH1016UCL resin is one of the first IR-transparent thermoplastics that can robustly withstand the 260°C peak temperature of printed circuit board (PCB) reflow soldering while maintaining dimensional stability of the molded part. This capability helps enable optical connectors to be mounted with other components in one step, avoiding the separate assembly and alignment processes that are required for lower-temperature lens materials. The new EXTEM resin also provides high-throughput, precision micro-molding capability for enhanced productivity. Together with optical design freedom and breakthrough high-temperature performance, this new resin can help customers transition from pluggable optics to co-packaged optics that support increased data center speed, scale and energy efficiency. EXTEM RH1016UCL resin has been validated by a major technology OEM in the United States.
14 Sep 2022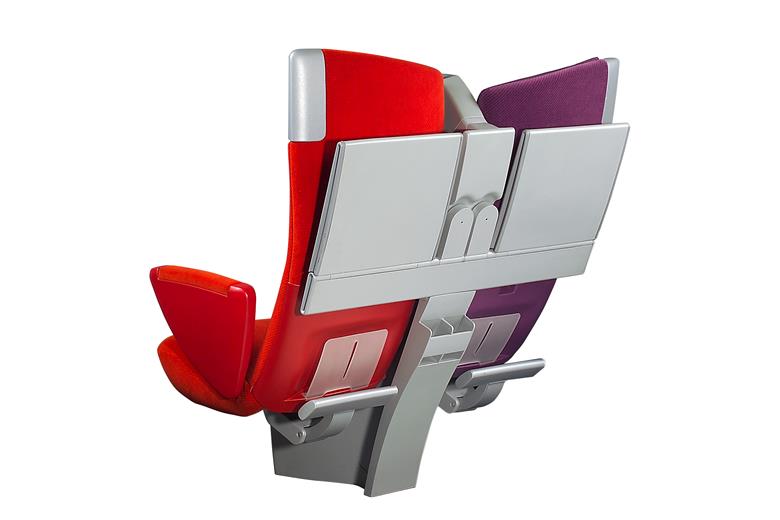 SABIC, a global leader in the chemical industry, launched today four new LNP™ ELCRES™ FST copolymer resins that comply with the European railway standard EN45545 R6-HL 2 for train seating. Designers can benefit from these new material solutions, which not only meet the new regulatory requirements but also provide expanded opportunities to create sleek seating designs. Compared to thermosets and aluminum, the new ELCRES resins offer lighter weight and efficient processing without requiring secondary operations. To achieve a seamless aesthetic look in an all-in-one seat unit or a design with a separate back shell without painting, SABIC offers precision color matching for its extrusion grade (LNP ELCRES FST2732E resin) and injection molding grade (LNP ELCRES FST2432 resin). For customers that require more-sustainable solutions, SABIC supplies bio-based version of each grade. These new materials, and several other new products, will be spotlighted at InnoTrans 2022 (Hall 5.1, Booth 332), September 20-23 in Berlin, Germany.
13 Sep 2022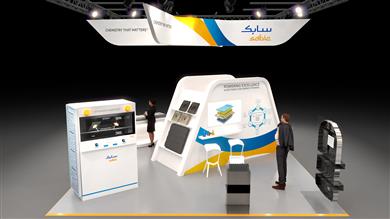 SABIC, a global leader in the chemical industry, is featuring here today at The Battery Show North America 2022 its broad and growing array of thermoplastic materials that are well-suited for electric vehicle (EV) and supply equipment (EVSE) battery applications. At booth #2211, SABIC's Petrochemicals and Specialties businesses are highlighting their latest material solutions to address battery requirements, including sustainability, efficiency, safety and reliability. Applications, test samples and videos are on display to illustrate and demonstrate the design, manufacturing and performance advantages of plastic-intensive solutions over traditional materials. In addition, SABIC is spotlighting its new strategic BLUEHERO™ initiative, an expanding ecosystem of materials, solutions and expertise designed to help accelerate the shift to electric power.
13 Sep 2022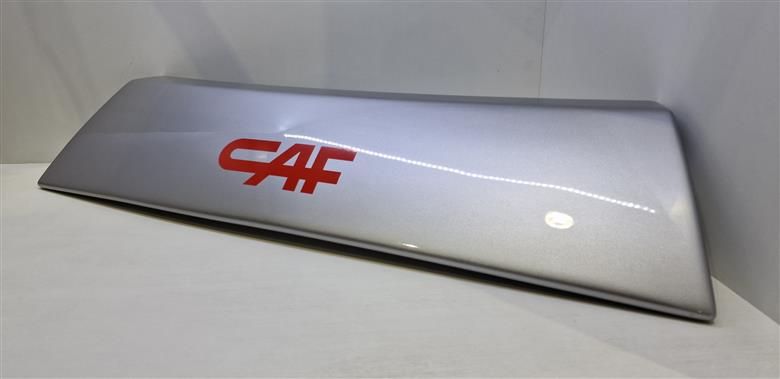 SABIC, a global leader in the chemical industry, will introduce at InnoTrans 2022 in Berlin, Germany, LNP™ THERMOCOMP™ AM DC0041XA51 compound, a novel carbon fiber-reinforced, flame-retardant (FR) compound well-suited for pellet-fed additive manufacturing (PFAM) that complies with E.U. and U.S. rail fire safety standards. The innovative new compound can help the rail industry advance from building traditional tools for part production from thermosets to utilizing on demand 3D printing which can potentially lower system costs by reducing inventory levels of large tools and replacement parts.
6 Sep 2022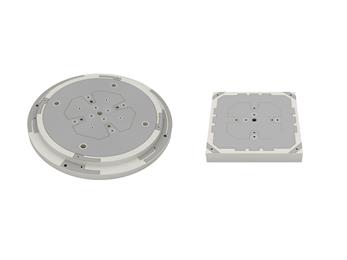 SABIC, a global leader in the chemical industry, today introduced two new LNP™ THERMOCOMP™ compounds that offer the potential to improve signal gain performance vs. ceramics in second-generation automotive global navigation satellite system (GNSS) antennas. The new products, LNP THERMOCOMP ZKC0CXXD compound and LNP THERMOCOMP ZKC0DXXD compound, help enable the design and molding of antenna substrates with more-complex pattern markings that add effective surface area, a critical factor in enhancing signal capture. For customers that currently use ceramics, switching to the LNP THERMOCOMP compounds can help lower system costs by avoiding secondary operations, as well as improving antenna performance. Designers and engineers who find incumbent materials inadequate for developing novel, high-resolution GNSS antennas can help address new requirements with the SABIC products.
31 Aug 2022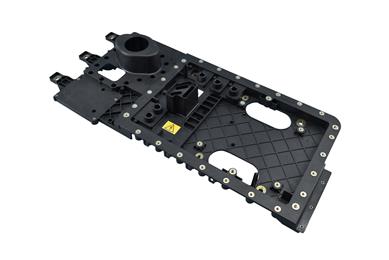 SABIC, a global leader in the chemical industry, today introduced SABIC® PP compound G3430X and SABIC PP compound G3440X grades, two new short-glass fiber-reinforced polypropylene (PP) compounds offering enhanced performance and processing for demanding automotive under-hood, exterior and interior applications. The two advanced grades surpass high-performing standard short-glass fiber materials in melt flow, tensile and flexural strength, and flexural modulus. SABIC PP compound G3430X and G3440X grades give customers new opportunities to raise the performance bar for automotive structural components such as brackets, seat structures and center consoles. Furthermore, thanks to their thin-wall capability, both materials can be used to design parts with lower mass and weight.
25 Aug 2022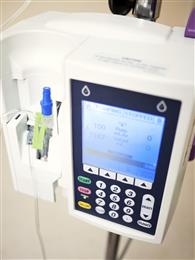 SABIC, a global leader in the chemical industry, has expanded its portfolio of exceptionally chemically resistant LNP™ CRX polycarbonate (PC) copolymer resins with four new grades, featuring sustainability, thin-wall flame retardancy (FR), low-temperature ductility and ultraviolet (UV) stability, well-suited for healthcare and consumer electronics applications. There are two product pairs, each with a bio-based version that can further reduce environmental impacts and help lower carbon footprint. These high-performance materials can help meet customer demands for world-class resistance to chemicals ranging from the harsh disinfectants widely used in healthcare applications to sunscreen and hand creams that often come in contact with consumer electronics devices. The new LNP CRX grades also offer the potential to enhance regulatory compliance and design flexibility.
23 Aug 2022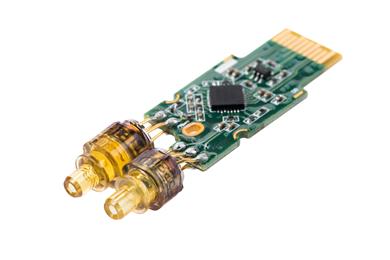 SABIC, a global leader in the chemical industry, has expanded its optical materials portfolio with the launch of ULTEM™ 3310TD resin, which is well suited for optical transceiver collimator lenses used in single-mode fiber optic systems. This new polyetherimide (PEI) resin delivers a significantly lower coefficient of thermal expansion (CTE) than that of standard ULTEM grades. A low CTE is essential to optimize the dimensional stability of the collimator lenses and ensure alignment with single-mode fibers. Furthermore, the new grade provides near-infrared (IR) transmission without degrading signal quality. As a potential replacement for glass, ULTEM 3310TD resin offers the efficiency of high-volume micro-molding, avoids the need for costly secondary operations, expands design freedom and lowers part weight.
23 Aug 2022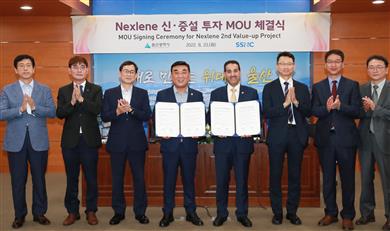 SABIC, a global leader in the chemicals industry, has announced that its SABIC SK Nexlene Company (SSNC) joint venture with SK Geo Centric (formerly SK Global Chemicals) in South Korea will expand the capacity of their plant in Ulsan for production of advanced material solutions using NEXLENE technology. The plant, operated by Korea Nexlene Company (KNC), supports the production of SABIC's broad portfolio of COHERE™ metallocene polyolefin plastomers (POP), SUPEER™ metallocene linear low density polyethylenes (mLLDPE) and FORTIFY™ polyolefin elastomers (POE).
26 Jul 2022

SABIC, a global leader in the chemical industry, today introduced ULTEM™ 3473 resin, its first polyetherimide (PEI)-based material with surface mount technology (SMT) capability. This new product addresses the growing trend toward smaller, lighter 5G macro cells by providing a possible replacement for metal. For example, ULTEM 3473 resin can help reduce the weight of an aluminum radio frequency (RF) cavity filter by up to 40 percent. In a typical macro cell with 64 filters, this weight saving can be significant. Furthermore, this new resin can help facilitate the design of new, integrated antenna filter units (AFUs), which is not achievable with metal. Using injection molding, the dipole antenna matrix and RF cavity filter body can be produced as one piece. This approach simplifies production and may lead to additional weight savings and system cost reductions.