SABIC
SABIC is a global leader in diversified chemicals headquartered in Riyadh, Saudi Arabia. We manufacture on a global scale in the Americas, Europe, Middle East and Asia Pacific, making distinctly different kinds of products: chemicals, commodity and high performance plastics, agri-nutrients and metals.
We support our customers by identifying and developing opportunities in key end markets such as construction, medical devices, packaging, agri-nutrients, electrical and electronics, transportation and clean energy.
SABIC recorded a net profit of SR 21.54 billion (US$ 5.74 billion) in 2018. Sales revenues for 2018 totaled SR 169.09 billion (US$ 45 billion). Total assets stood at SR 320.1 billion (US$ 85.4 billion) at the end of 2018.
Production in 2017 stood at 71.2 million metric tons. SABIC has more than 34,000 employees worldwide and operates in more than 50 countries. Fostering innovation and a spirit of ingenuity, we have 11,534 global patent filings, and have significant research resources with innovation hubs in five key geographies – USA, Europe, Middle East, South Asia and North Asia.
The Saudi Arabian government owns 70 percent of SABIC shares with the remaining 30 percent publicly traded on the Saudi stock exchange.
SABIC
Europaboulevard 1
6135 LD Sittard
Netherlands
+31 46 722 2222
www.sabic.com
18 Apr 2019
A combination of excellent mechanical, thermal and chemical properties is proving a winning solution for ULTEM™ resin from SABIC in lightweight spectacle frames with novel decorative effects from Zhengda Optical. The Chinese company injection molds frames in ULTEM™ resin, a polyetherimide (PEI) resin that can be metallized to produce highly attractive designs.
2 Apr 2019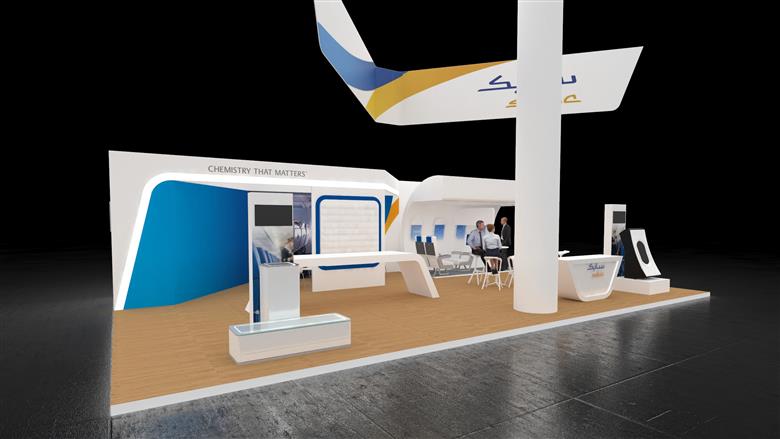 Airlines are seeking competitive advantages to be gained from the enhanced inflight experience - particularly in the form of increased cabin comfort - both in premium and economy classes. Additionally, airlines are looking to capitalize on product differentiation through strong branding and distinctive interior design. From an operational perspective, the 'light weighting' of aircraft components continues to be an important enabler in allowing airlines to minimize costs and reduce maintenance and refurbishment cycles, while maintaining the highest levels of safety excellence, design flexibility and improved passenger experience. Advanced thermoplastic composites are now an important solution for such applications.
19 Mar 2019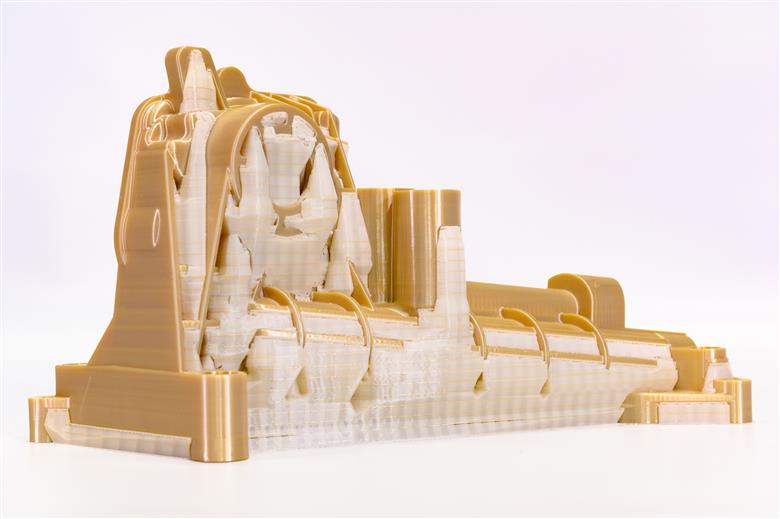 SABIC, a global leader in the chemical industry, today announced the launch of AMS31F filament, the company's breakaway support material for fused deposition modeling. The new filament maintains rigidity during printing and provides exceptional pliability during post processing to enable easier removal of scaffolding at room temperature, which can help reduce the time required to produce finished parts. The new AMS31F filament is for use with SABIC's ULTEM™ AM9085F filament, a high-performance polyetherimide (PEI) material that provides high heat resistance and mechanical strength which are optimal properties for potential aerospace applications, as well as for automotive, oil and gas and tooling applications.
14 Mar 2019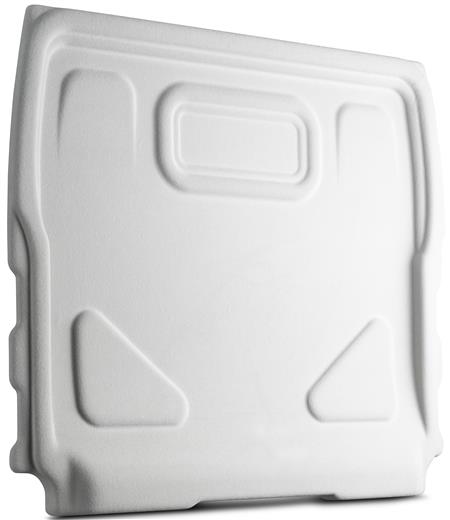 SABIC announced at JEC World 2019 a new, cutting-edge technology for producing lightweight, cost-effective and recyclable vehicle panels using its UDMAX™ tape, a unidirectional, fiber-reinforced thermoplastic composite. This innovative technology, which is designed to replace traditional panels made of metal and thermoset materials for interior and exterior automotive applications, will soon be commercialized in the bulkhead of a light commercial vehicle (LCV) produced in large scale for the global automotive market.
13 Mar 2019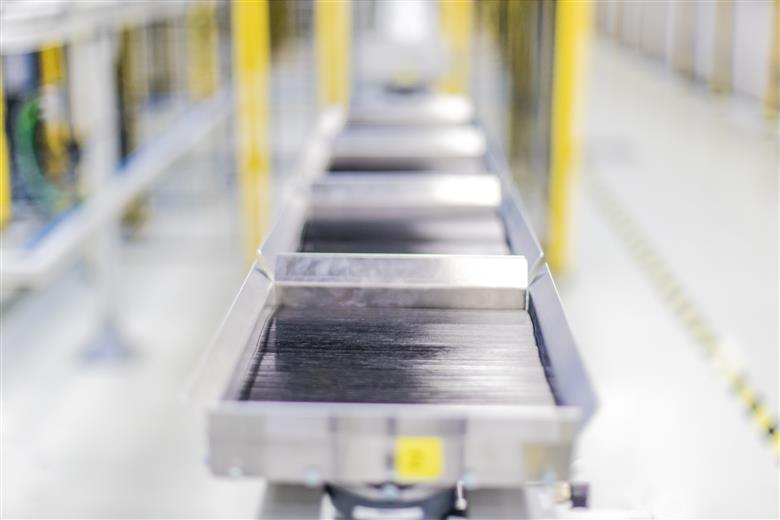 SABIC is celebrating a major milestone for its ground-breaking Digital Composites Manufacturing line here at JEC World 2019 (Hall 6, stand P12). The company, in collaboration with Airborne and powered by Siemens and Kuka technologies, has successfully completed the pilot phase of the world's first automated digital system for rapid, large-scale laminate manufacturing using SABIC's continuous fiber-reinforced thermoplastic composite tape. The Digital Composites Manufacturing line has been nominated for the 2019 JEC Innovation Awards in the category "Industry & Engineering". The winner will be announced at the JEC Innovation Awards ceremony, on Wednesday 13 March at 4.30pm at the Agora stage.
12 Mar 2019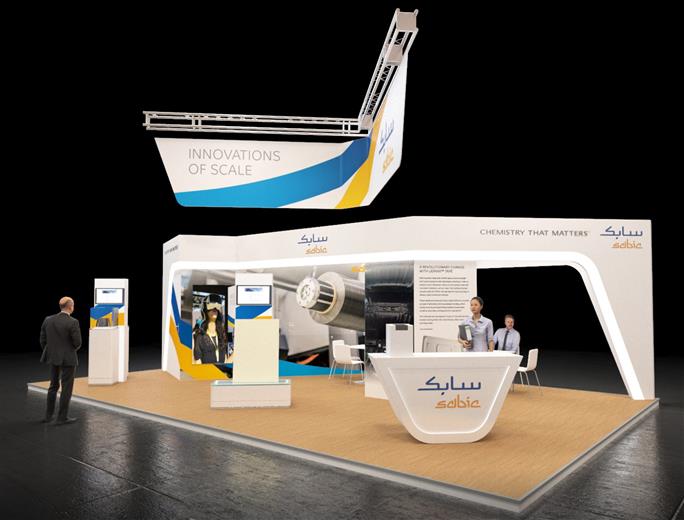 At JEC World 2019, SABIC, a global leader in the chemical industry, will showcase the versatility of its ultra-strong, lightweight UDMAX™ composite tape through an exhibit of diverse applications from the automotive, consumer products and industrial sectors, and premiere its new Digital Composites Manufacturing line. Visitors will be able to experience the Digital Composites Manufacturing line through virtual reality experience, using an 80 inch screen for VR room experience including sound system.  
12 Mar 2019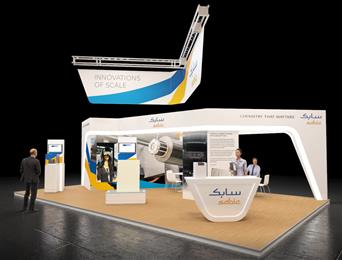 SABIC, a global leader in the chemical industry, is highlighting at JEC World 2019 (Hall 6, stand P12) the most recent accomplishments that propel its long-term strategy in enabling the mass adoption of advanced thermoplastic composites.
11 Mar 2019
上海,2019年3月11日 - 沙特基础工业公司(SABIC)将在深圳举办一场技术峰会,向加工企业、原始设备制造商(OEM)、原始设计制造商(ODM)以及终端用户,重点推介针对5G通信基础设施以及电动汽车应用领域的先进材料解决方案。届时,SABIC将详细介绍LNP™产品线在业界的成熟方案与最新研发进展。预计出席本次活动的客户将会达到300家左右。
6 Mar 2019

SABIC, a global leader in the chemical industry, today announced that four of the company's thermo-optical resins have been added in the materials database of the Zemax OpticStudio®, the industry-standard in software for designing optical systems. These high-performance materials – including two grades of high-temperature LEXAN™ CXT polycarbonate (PC) copolymer, an ULTEM™ polyetherimide (PEI) resin and an EXTEM™ polyimide resin – are among the first resins to be added to OpticStudio®, giving designers of optical sensors and lenses new and innovative material choices beyond glass and epoxy resins. The SABIC's thermoplastics are designed to offer major advantages over these traditional materials like faster processing speeds and the possibility for freeform optics.
26 Feb 2019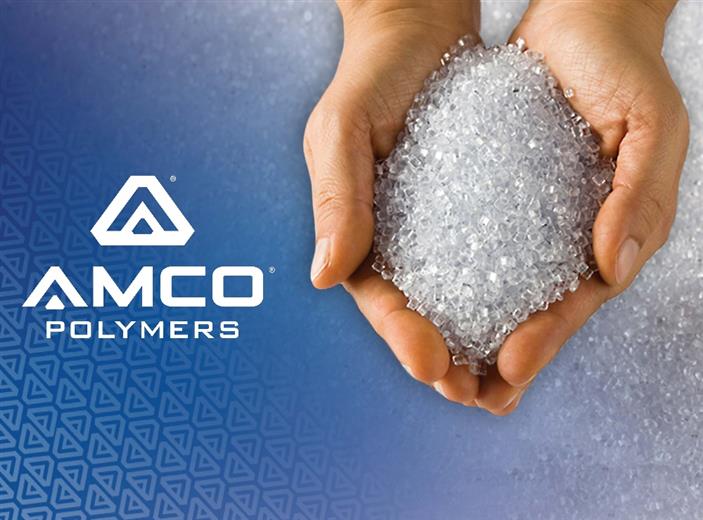 As part of its strategy to foster the additional growth of its Specialties business, and to provide outstanding service to its customers, SABIC has named Amco Polymers, LLC as a third distribution partner in North America, providing SABIC customers with specialty engineering thermoplastics and related services in the United States, Canada and Mexico.
19 Feb 2019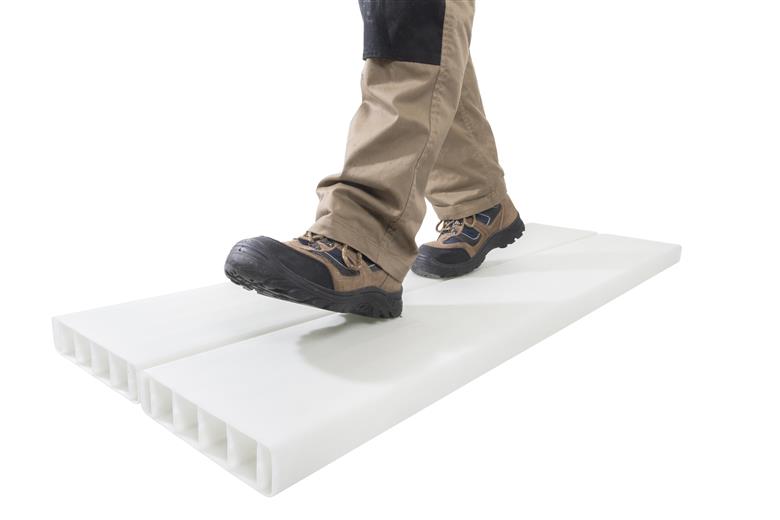 SABIC, a global leader in the chemical industry will showcase for the first time in the Americas, STADECK™ heavy duty-panels for scaffolding and numerous other applications, at the NAHB – International Builders Show in Las Vegas on February 19–21. This follows the successful launch of these high-strength but extremely lightweight panels for the building and construction industry in Europe last year.
14 Feb 2019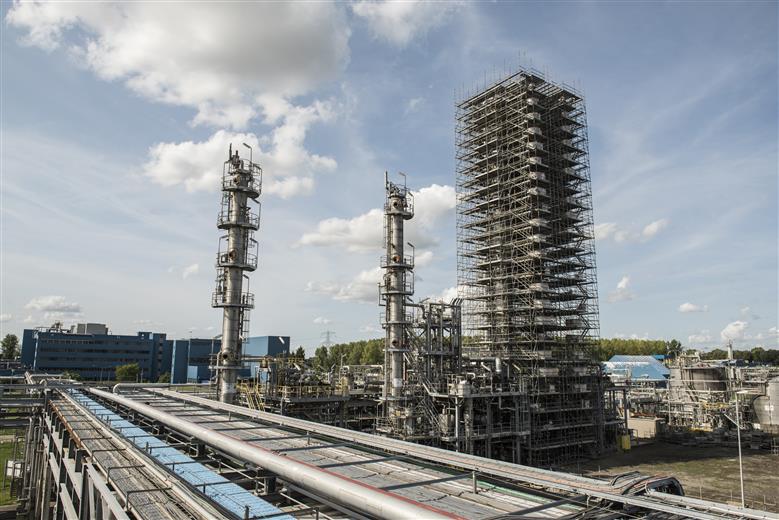 Last year, in response to customer needs, SABIC announced plans to recommission operations at its Bergen op Zoom PPE resin plant in the Netherlands with a phased ramp-up in production across 2020 to produce polyphenylene ether (PPE), the base resin for its line of NORYL™ resins and oligomers. Increased customer demand for NORYL™ resin – used in a vast range of industries such as water management, automotive, solar, industrial and electrical – prompted the capacity expansion plans.