INEOS Styrolution

INEOS Styrolution is the leading global styrenics supplier, with a focus on styrene monomer, polystyrene, ABS Standard and styrenic specialties. With world-class production facilities and more than 90 years of experience, INEOS Styrolution helps its customers succeed by offering innovative and sustainable best-in-class solutions, designed to give them a competitive edge in their markets, and at the same time, help make the circular economy for styrenics a reality. The company provides styrenic applications for many everyday products across a broad range of industries, including automotive, electronics, household, construction, healthcare, packaging and toys/sports/leisure. In 2019, sales were at 5 billion euros. INEOS Styrolution employs approximately 3,600 people and operates 20 production sites in ten countries.
INEOS Styrolution
INEOS Styrolution Group GmbH
Mainzer Landstraße 50
60325 Frankfurt am Main
Germany
www.ineos-styrolution.com
@Styrolution
styrolution
StyrolutionGroup
23 Jul 2020
INEOS Styrolution, the global leader in styrenics, has been awarded the highest sustainability rating by EcoVadis. The platinum rating is awarded to the top 1 percent of companies, based on the implementation of the company's sustainability programme and the company's sustainability report published last year. The score takes into account four themes evaluated by EcoVadis: environment, labour and human rights, ethics and sustainable procurement.
1 Jul 2020
INEOS Styrolution announces changes to the company's management board, following the recent announcement of the appointment of Kevin McQuade as Chairman and Steve Harrington as CEO.
24 Jun 2020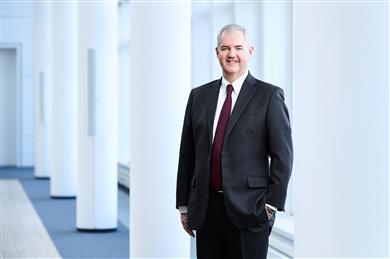 Kevin McQuade, who has led the company as Chief Executive Officer since January 1, 2015 has been appointed as Chairman of INEOS Styrolution.
22 Jun 2020
INEOS Styrolution, the global leader in styrenics, reports final results of the research project ResolVe. ResolVe was granted a funding from the German Federal Ministry of Education and Research (BMBF) to explore the recycling of polystyrene. The project proves the feasibility of post-consumer waste becoming a valuable feedstock, thus creating a circular economy for polystyrene. The project also included a commercial and an ecological evaluation of the recycling process.
9 Jun 2020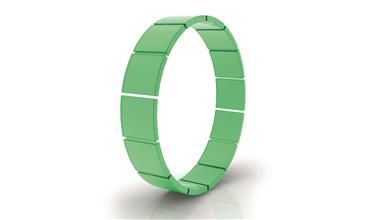 INEOS Styrolution has today announced first results of a life cycle assessment (LCA) analysis for depolymerised styrene according to the ISO 14040 and ISO 14044 standards. The results confirm the developing story revealing polystyrene to be a valuable polymer contributing to the circular economy.
4 Jun 2020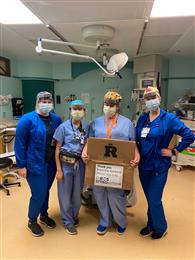 INEOS Styrolution has donated face shields to frontline healthcare workers in COVID-19, hard-hit regions across the US. The company's regional, Americas headquarters, located in Aurora, Illinois issued additional community support with a $10,000 donation to local Chicago-area food banks.
13 May 2020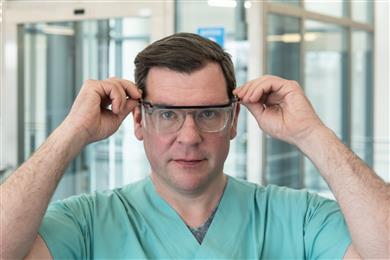 INEOS Styrolution has provided free product to the University Erlangen-Nuremberg to produce 100,000 pairs of protective glasses for frontline healthcare workers in local hospitals.
5 Mar 2020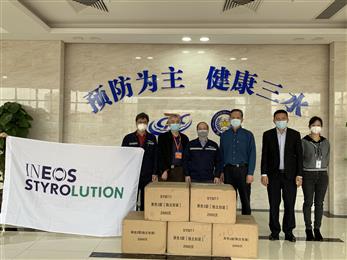 INEOS Styrolution has sent 20,000 single-use face masks to be distributed to communities across local districts of Foshan and Ningbo, in support of China's response to Coronavirus (COVID-19). These supplies were sourced through INEOS networks within the Asia Pacific region.
20 Feb 2020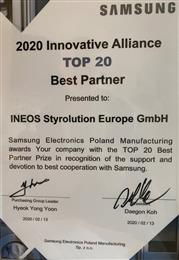 INEOS Styrolution, the global leader in styrenics, has been awarded the "TOP 20 Best Partner Prize" for 2020 from Samsung at the company's Supplier Day in Poland.
18 Feb 2020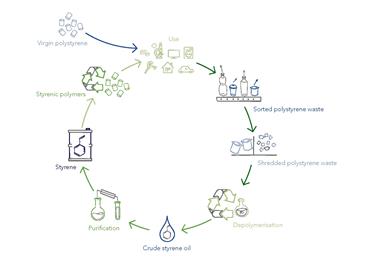 Under the umbrella of Styrenics Circular Solutions (SCS), Tomra, a recognised leader in waste collection via deposit systems and sorting, has recently completed tests revealing that polystyrene (PS) is not only made for recycling, but also made for sorting.
11 Feb 2020

INEOS Styrolution, the global leader in styrenics, exhibits their product expertise in styrenic solutions for the healthcare industry at MD&M West 2020, "the world's largest medical design and manufacturing event". Showing in booth #1247, February 11-13, 2020 at the Anaheim Convention Center in Anaheim, California. The company's experts will discuss innovative styrenic solutions with a special focus on medical device casings and addressing all components for IV sets.
5 Feb 2020

INEOS Styrolution, the global leader in styrenics, exhibits the latest styrenics developments for the healthcare industry at the Pharmapack 2020 Show in Paris, France Paris Expo, Porte de Versailles – Hall 7.2, booth K78, February 5-6). This year, the company focuses on solutions for casing of medical devices as well solutions for the development of entire styrenics based IV sets and components for IV sets.