INEOS Styrolution

INEOS Styrolution is the leading global styrenics supplier, with a focus on styrene monomer, polystyrene, ABS Standard and styrenic specialties. With world-class production facilities and more than 90 years of experience, INEOS Styrolution helps its customers succeed by offering innovative and sustainable best-in-class solutions, designed to give them a competitive edge in their markets, and at the same time, help make the circular economy for styrenics a reality. The company provides styrenic applications for many everyday products across a broad range of industries, including automotive, electronics, household, construction, healthcare, packaging and toys/sports/leisure. In 2019, sales were at 5 billion euros. INEOS Styrolution employs approximately 3,600 people and operates 20 production sites in ten countries.
INEOS Styrolution
INEOS Styrolution Group GmbH
Mainzer Landstraße 50
60325 Frankfurt am Main
Germany
www.ineos-styrolution.com
@Styrolution
styrolution
StyrolutionGroup
29 Oct 2020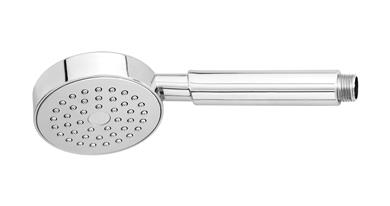 INEOS Styrolution, the global leader in styrenics, announced today its Novodur® SBM-90 to be the material of choice for applications requiring potable water approval.
27 Oct 2020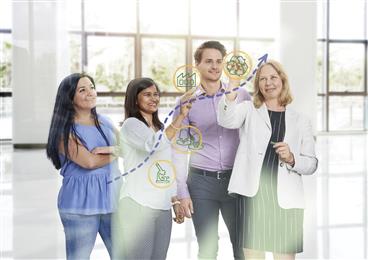 INEOS Styrolution, the global leader in styrenics, announced today that it has been chosen by Chemical Week as a finalist in the magazine's sustainability awards 2020 under the category "best sustainability programme".
21 Oct 2020
INEOS Styrolution, the global leader in styrenics, announced today it will be contributing to the research project "Remove2Reclaim – Recycling of plastics and titanium dioxide via advanced dissolution and separation techniques for plastic additive removal". Working together with leading European research institutes in the project will allow the company to build up expertise related to recycling via dissolution.
29 Sep 2020
Four of the leading players in polystyrene production and recycling have initiated a Non-Disclosure Agreement to explore and optimize advanced recycling technologies for polystyrene, such as depolymerization. The agreement will accelerate steps by the industry to reduce plastic waste by creating a more circular economy for polystyrene.
24 Sep 2020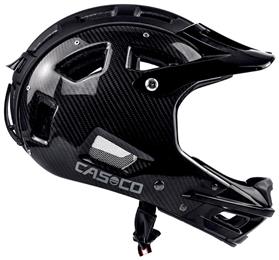 INEOS Styrolution, the global leader in styrenics, announced today the selection of its StyLight® composite by CASCO for the production of safety helmets for bicyclists and skiers.
22 Sep 2020
INEOS Styrolution and AmSty, two of the largest global producers of polystyrene, announce plans to construct a joint 100 ton per day facility in Channahon, Illinois, that will utilize the Agilyx advanced recycling technology to recycle post-use polystyrene products back into virgin-equivalent styrene monomer.[1]
17 Sep 2020
INEOS Styrolution and Trinseo, global leaders in the manufacturing of polystyrene and other styrenic materials, announced today that they are advancing plans to build the first-of-its-kind polystyrene recycling plant based on depolymerisation in Wingles in the north of France.[1] The planned full commercial scale recycling facility will be capable of processing up to 50 tons-per-day of post-consumer polystyrene feedstock and is expected to be fully operational by mid-2023.
15 Sep 2020

To accelerate driving the circular economy for styrenics forward, three of the world's leading polystyrene producers, AmSty, INEOS Styrolution and Trinseo signed a Joint Development Agreement (JDA) to jointly explore recycling options for polystyrene.
23 Jul 2020
INEOS Styrolution, the global leader in styrenics, has been awarded the highest sustainability rating by EcoVadis. The platinum rating is awarded to the top 1 percent of companies, based on the implementation of the company's sustainability programme and the company's sustainability report published last year. The score takes into account four themes evaluated by EcoVadis: environment, labour and human rights, ethics and sustainable procurement.
1 Jul 2020
INEOS Styrolution announces changes to the company's management board, following the recent announcement of the appointment of Kevin McQuade as Chairman and Steve Harrington as CEO.
24 Jun 2020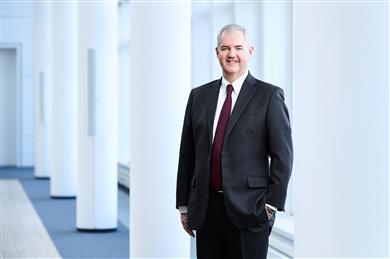 Kevin McQuade, who has led the company as Chief Executive Officer since January 1, 2015 has been appointed as Chairman of INEOS Styrolution.
22 Jun 2020
INEOS Styrolution, the global leader in styrenics, reports final results of the research project ResolVe. ResolVe was granted a funding from the German Federal Ministry of Education and Research (BMBF) to explore the recycling of polystyrene. The project proves the feasibility of post-consumer waste becoming a valuable feedstock, thus creating a circular economy for polystyrene. The project also included a commercial and an ecological evaluation of the recycling process.