Clariant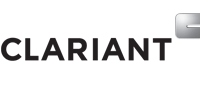 Clariant is a focused, sustainable and innovative specialty chemical company based in Muttenz, near Basel/Switzerland. On 31 December 2019, the company employed a total workforce of 17 223. In the financial year 2019, Clariant recorded sales of CHF 4.399 billion for its continuing businesses. The company reports in three business areas: Care Chemicals, Catalysis and Natural Resources. Clariant's corporate strategy is based on five pillars: focus on innovation and R&D, add value with sustainability, reposition portfolio, intensify growth, and increase profitability.
Clariant International Ltd
Rothausstrasse 61
4132 Muttenz 1
Switzerland
+41 61 469 6742
www.clariant.com
@clariant
clariant
ClariantInternational
clariant_international
23 Jul 2020
Clariant and Jiangsu Jinneng's collaboration in off-gas treatment is off to a strong start in 2020. Jiangsu Jinneng's innovative catalytic combustion unit and Clariant's highly effective EnviCat VOC catalyst have been in successful operation at the phthalic anhydride (PA) plant of Shandong Qilu Plasticizers Co. Ltd. since November 2019. The partners' advanced emission control solution is used to purify production off-gas, which contains volatile organic compounds (VOCs) and carbon monoxide (CO). Located in Zibo, Shandong province, the plant already employs another Clariant product, the high-yield OxyMax PA 690 catalyst, to produce 70,000 metric tons of PA annually.
16 Jul 2020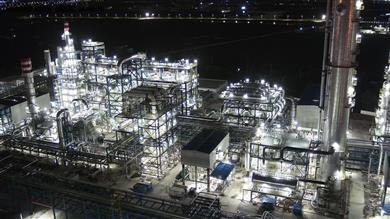 Clariant announced today a second contract win for its CATOFIN catalysts with Dongguan Grand Resource Technology (DGR) in Dongguan, China. The company based its decision on the successful startup of its 600 KTA CATOFIN propane dehydrogenation (PDH) unit in October 2019. Together, both PDH units will represent 1.2 million metric tons annually of additional annual propylene capacity. Since 2017, CATOFIN Technology has now been selected for a majority of new PDH awards globally, representing 22 new PDH plants, or more than 15 million metric tons of propylene annually.
9 Jul 2020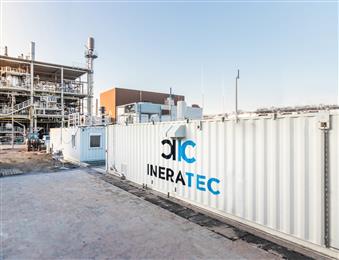 Clariant has joined forces with Ineratec in the challenge for a greener future. The companies have entered a partnership to develop and commercialize novel technologies for the production of renewable fuels and chemicals. Clariant will provide its extensive catalysis expertise and broad portfolio of syngas conditioning and upgrading catalysts to support Ineratec's groundbreaking gas-to-liquid technology.
2 Jul 2020

Clariant and Duslo's research institute VUCHT are transforming waste into wealth. Using a proprietary technique and Clariant's HYDEX E next-generation hydro-dewaxing catalyst, VUCHT has successfully converted plastic waste into premium winter fuel distillate. The efficacy of this groundbreaking process has now been proven in a pilot plant in Slovakia. As plastics and fuels are both mainly composed of natural gas or crude oil, turning one into the other has major implications for sustainable and lucrative fuel production.
30 Jun 2020
Clariant Plastics & Coatings Healthcare Polymer Solutions recently launched static-reducing functional plastic compounds which, when used in drug delivery devices, enable increased dose reliability. The resins are part of the wider 'medical grade' MEVOPUR® line of color and additive concentrates and 'ready-to-use' polymer compounds, covering polymers from PE to PEEK.
25 Jun 2020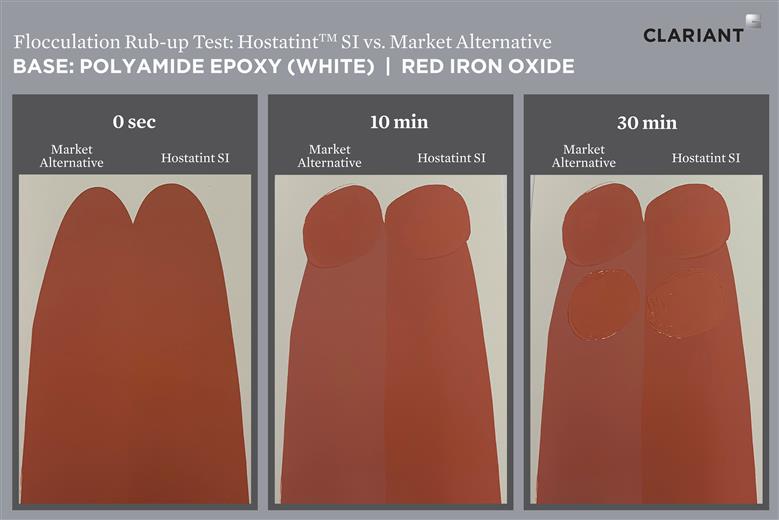 Constant color adjustments to industrial paint formulas are history! Clariant launches a new line of pigment dispersions engineered for exact color matching, reducing the time and costs related to batch-to-batch reformulations. This novel approach answers a direct need of formulators who work on industrial, automotive, maintenance and other demanding protective coatings. New Hostatint SI pigment dispersions address one of the top challenges for North American manufacturers of solvent-based paints and coatings, the majority of which are used in industrial applications.
25 Jun 2020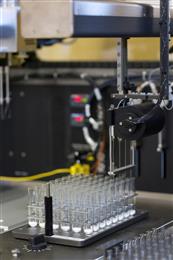 Clariant Catalysts is picking up speed with the successful expansion of its high-throughput R&D center in Palo Alto, California. Thanks to a significant investment, the upgraded facility is fitted with the latest high-throughput equipment, and will be home to an expanded team of technical experts. By doubling the research and development capacity of its Palo Alto facility, the company greatly strengthens its ability to offer faster and better solutions to its customers, and to support partners with custom catalyst scale-up projects.
24 Jun 2020
Good news for the development of sustainable compostable products. Clariant's bio-based processing & dispersing additives for biopolymers used in plastics– Licocare® RBW Vita range, Licolub® FA 1 and Licowax® C – have been awarded the "OK compost INDUSTRIAL" certificate. Awarding test and certification body, TÜV Austria Cert GmbH, also granted toLicocare RBW 102 Vita the "OK biodegradable SOIL" label, which is a key attribute for agricultural applications.
18 Jun 2020
Clariant continues to develop new technology to improve the recyclability of plastics while offering packaging and product developers more color options. The latest development is a range of deep, dark colors that normally would have required the use of carbon black pigments that makes them undetectable by the near-infrared (NIR) sensors used in automated polymer sorting systems at recycling centers.
17 Jun 2020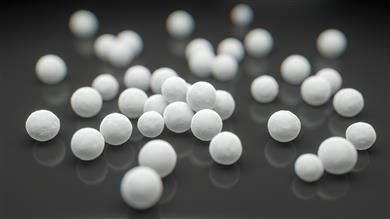 Clariant is launching its next-generation phthalate-free olefin polymerization catalysts, expanding its portfolio to include a new offering to meet the most demanding customer toxicity requirements. Developed in partnership with McDermott's Lummus Novolen® Technology, the new PolyMax 600 Series catalysts answer the market's increasing need for safer polypropylene solutions.
10 Jun 2020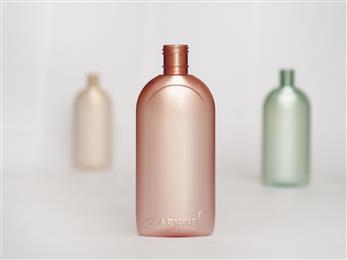 Clariant color specialists have combined three colors from the ColorForward® 2021 trend palette with a satin brushed-glass special effect in order to appeal to consumers in the booming Asian personal care market. The resulting look helps PET packaging give the impression of luxury and prestige otherwise associated with the brushed glass used for high-end branded products.
3 Jun 2020

Playful textures to tempt digital-immersed Millennials, novel formats suited to active lifestyles, radiance nourishers for the over 55s. Clariant releases its first wave of inspirational formulations from trend insights BeautyForward Edition 4, guiding beauty product developers keen to get ahead in delighting the desires of specific global consumers.