Clariant
Clariant is a focused, sustainable and innovative specialty chemical company based in Muttenz, near Basel/Switzerland. On 31 December 2021, the company employed a total workforce of 13 374. In the financial year 2021, Clariant recorded sales of CHF 4.372 billion for its continuing businesses. The company reports in three Business Areas: Care Chemicals, Catalysis, and Natural Resources. Clariant's corporate strategy is led by the overarching purpose of "Greater chemistry – between people and planet," and reflects the importance of connecting customer focus, innovation, sustainability, and people.
Clariant International Ltd
Rothausstrasse 61
4132 Muttenz 1
Switzerland
3 May 2022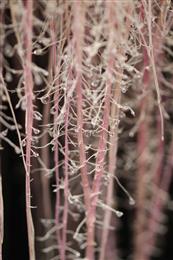 Reduce dark circles and under-eye bag formation with the help of the latest Premium Root Power skincare active from Clariant Natural Ingredients. Launched today, Rootness Awake is an enriched extract of inflammation-fighting compounds obtained from sustainably-grown Ipomoea batatas (sweet potato) roots. It offers science-backed efficacy in reducing discoloration and ensuring firmness, promoting a revitalized more youthful eye contour.
13 Apr 2022
Effective immediately, or as contracts permit, Clariant will implement price increases across its Catalysts portfolio.
12 Apr 2022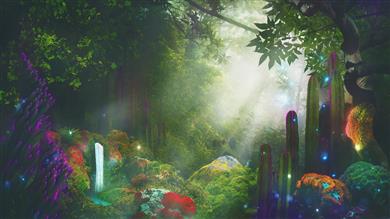 Beauty Wizard rituals from Clariant Active Ingredients. Highly-effective nature-based cosmetic ingredients and traditional activities combine in two new propositions to encourage slow wellbeing habits amid skyrocketing stress levels.
6 Apr 2022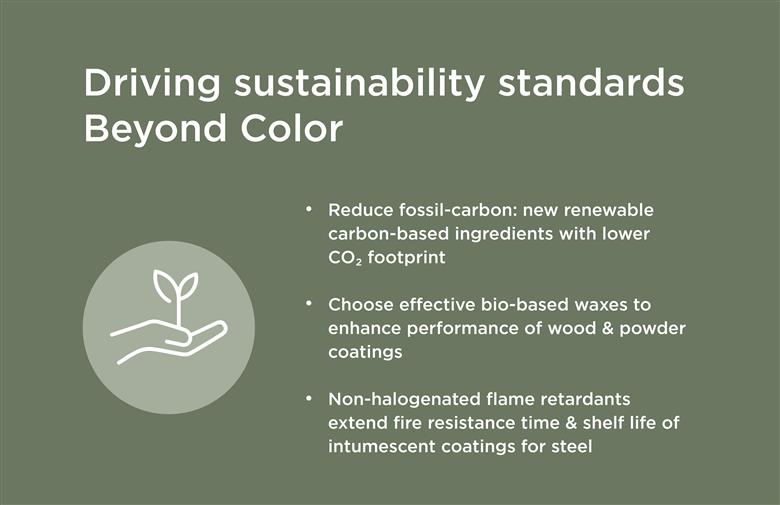 At American Coatings Show (ACS) 2022, Clariant is prioritizing sustainability Beyond Color to support the creation of more sustainable innovations for industrial and consumer coatings products. Visit Clariant at Booth 2846 to explore the latest multifunctional additives that are driving the industry's transition, from new renewable carbon-based ingredients to non-halogenated next-level fire protection.
6 Apr 2022
Prepare skin to face up to increasing environmental stress with new bio-inspired active Galactinol Advanced. Clariant Natural Ingredients takes inspiration from the hardiness of resurrection plants in its new, responsibly-obtained active which is proven to innovatively enhance skin resilience and improve elasticity, firmness, and wrinkles.
5 Apr 2022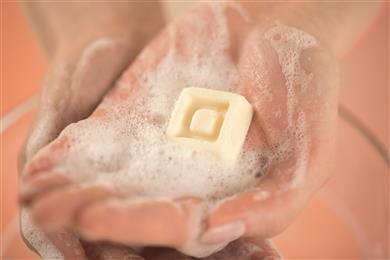 Realize waterless and concentrated rinse-off and conditioning applications that are extra-mild, high in creamy foam and renewable carbon index (RCI), and easy-rinsing with a precious class of materials now available to formulators. Launched today, Clariant's new essential member of its natural ingredients portfolio, GlucoTain GEM, is intended for use in personal cleansing concepts that are gentle for the consumers and the planet.
4 Apr 2022
The use of drones in farming can make crop spraying more precise, economical and safe, and due to these benefits, it is taking off on farms worldwide. However, it also brings new challenges: as drones have small tanks, they need to carry a more concentrated mix of actives and spray very fine drops to be effective.
30 Mar 2022
Clariant Natural Ingredients announces the launch of Prunizen a new natural "feel good" active to fight stress-induced hair-loss, improve hair vitality and density, and restore hair and scalp well-being. The extract of Prunella vulgaris, an edible and traditional medicinal plant commonly known as "self-heal", will make its industry debut at in-cosmetics Global 2022.
29 Mar 2022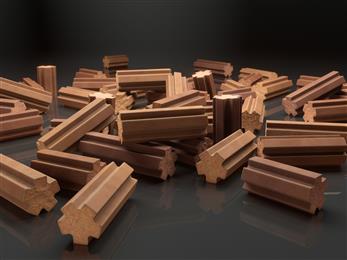 Clariant's Catalysts business has been awarded three new contracts by China's Lihuayi Group for its upcoming petrochemicals production units. The agreements include three of Clariant's high-performance catalysts for the production of ethylene, styrene, and propylene.
17 Mar 2022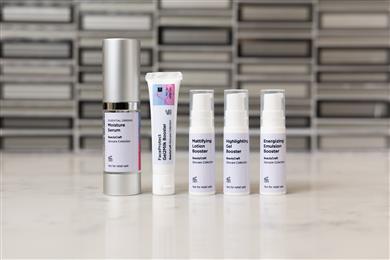 Join the personalization trend! Clariant gives beauty brands a flying start into delighting consumers with individually customizable and high-efficacy products, with its new BeautyCraft Boosters Skincare and Cleansing collections.
17 Mar 2022
Clariant's innovative ammonia synthesis catalyst "AmoMax-Casale" was selected for a major, groundbreaking green ammonia project, being jointly developed by The Hydrogen Utility (H2U), a leading Australian developer of green hydrogen infrastructure, and Casale. The project will commence with two pilot plants at H2U's Eyre Peninsula Gateway™ in South Australia, with the aim of expanding the technology to various plants, industry sectors, and regions. AmoMax-Casale is tailor-made and thus an optimal choice for green ammonia synthesis based on the Casale ammonia synthesis loop technology. The catalyst offers outstanding activity, stability, and energy efficiency.
16 Mar 2022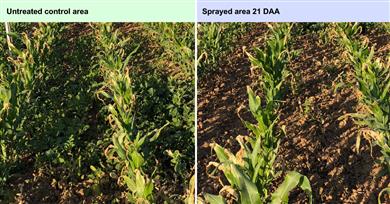 Regulatory pressure, more herbicide-resistant weeds, climate change, evolving consumer needs. As challenges in tackling weed desiccation and re-growth escalate for crop farmers, Clariant offers the support of ADJUWEX, a new high-performing set of tested products to tailor-make effective glufosinate formulations for local circumstances and needs.