Clariant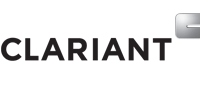 Clariant is a focused, sustainable and innovative specialty chemical company based in Muttenz, near Basel/Switzerland. On 31 December 2019, the company employed a total workforce of 17 223. In the financial year 2019, Clariant recorded sales of CHF 4.399 billion for its continuing businesses. The company reports in three business areas: Care Chemicals, Catalysis and Natural Resources. Clariant's corporate strategy is based on five pillars: focus on innovation and R&D, add value with sustainability, reposition portfolio, intensify growth, and increase
profitability.
Clariant International Ltd
Rothausstrasse 61
4132 Muttenz 1
Switzerland
+41 61 469 6742
www.clariant.com
@clariant
clariant
ClariantInternational
clariant_international
3 Jun 2020

Playful textures to tempt digital-immersed Millennials, novel formats suited to active lifestyles, radiance nourishers for the over 55s. Clariant releases its first wave of inspirational formulations from trend insights BeautyForward Edition 4, guiding beauty product developers keen to get ahead in delighting the desires of specific global consumers.
2 Jun 2020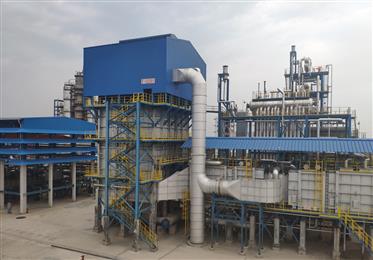 The partnership between Clariant and Shanghai Huaxi is off to a successful start. Since the establishment of their strategic alliance in late January of 2018, the two companies took on a major joint project to enhance the hydrogen production unit of Zhejiang Baling Hengyi Caprolactam Co Ltd (BHCC), located in the Xiaoshan district of Hangzhou in Zhejiang, China.
28 May 2020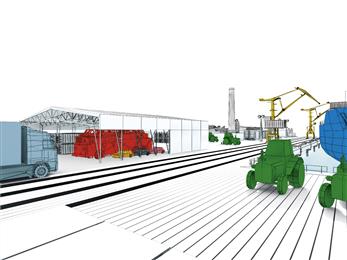 Clariant unveils solutions fit for elevating industrial coatings to the demanding performance and increasing sustainability requirements of North America's diverse end-users – the automotive, transportation, building & construction, and consumer & household goods industries.
26 May 2020
Clariant is expanding production capacity for its isethionates derivatives - Hostapon SCI - mild surfactants to support the increasing shift by personal care formulators and brands towards using mild surfactants to differentiate applications. It also supports the growing consumer trend for hygiene products. The investment at facilities in Europe and the USA will bring additional capacity on stream during Q1 2021.
25 May 2020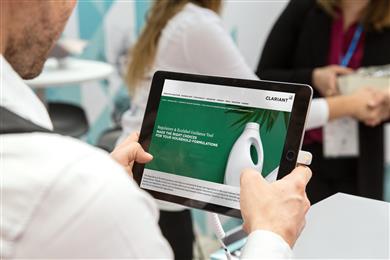 Ecolabel clarity at your fingertips. Clariant offers the Industrial & Home Care segment fast and free online access to the ecolabel compatibility and sustainability features of its extensive formulation ingredients via its new Ecolabel Guidance Tool launched today.
22 May 2020
Clariant's CATOFIN catalysts have been selected by Advanced Global Investment Co. (AGIC), a joint venture between Advanced Petrochemical Company (APC) and SK Group, to build a PDH facility in the Middle East. Clariant's CATOFIN catalysts were selected due to the excellent performance and reliability of APC's existing propylene plant in Saudi Arabia.
14 May 2020
As we enter a new decade, where the environment will be an increased focus for businesses and consumers around the world, Clariant is stepping up to the challenge and supporting the industry with a full suite of more sustainable additives and coatings solutions.
12 May 2020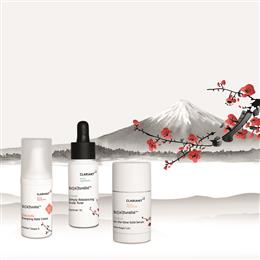 Yōkoso "Zenspiration"! Unveiled today, Clariant Active Ingredients' new formulation concept invites the cosmetics industry to take inspiration from the sophisticated simplicity and science-backed ethos of Japanese beauty (J-Beauty), to support consumers searching for "less is more" through high quality, high-performing care products. "Zenspiration" is the recent recipient of a prestigious BSB Innovation Award silver prize in the category "Applied Concept".
28 Apr 2020
Clariant Active Ingredients announces a premium active ingredient for fueling the skin with youthful energy and a scalp pacifier for sensitive scalps that respects the microbiota. Launched today, two new concentrated, sustainably sourced active ingredients obtained through advanced technological processes, offering scientifically proven efficacy for formulations and noticeable results for consumers.
8 Apr 2020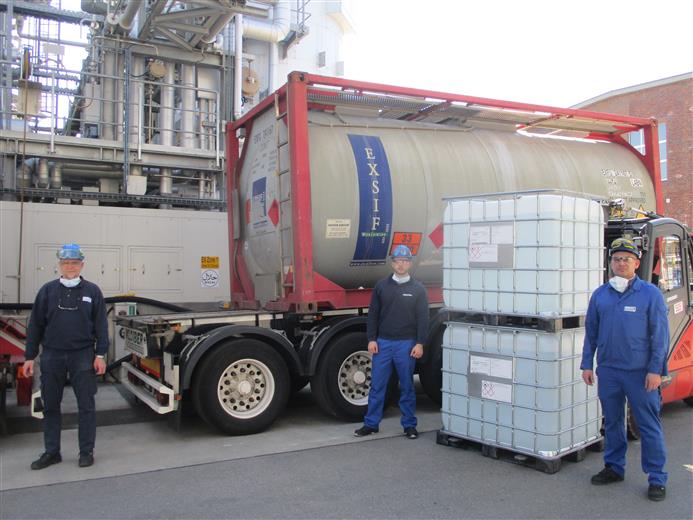 Clariant, a focused and innovative specialty chemical company, today announced it has started monthly production of 2 million liters of disinfectant at its facilities in Gendorf, Germany. This disinfectant is then directly or via repacking partners provided to regional hospitals and other vital institutions in Bavaria, who are currently facing limited availability of this critical product during the COVID-19 outbreak.
7 Apr 2020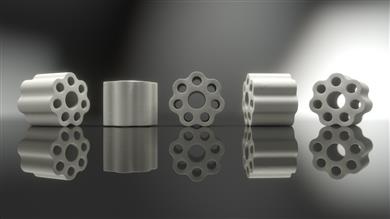 The first commercial reference for Clariant's ReforMax 330 LDP Plus catalyst is a major success. Installed at OCI Nitrogen's ammonia production plant in Geleen, Netherlands, the new steam reforming catalyst has significantly reduced pressure drop, allowing the customer to benefit from a considerable increase in energy and production efficiency leading to savings of more than 300,000€ over the catalyst lifetime.
26 Mar 2020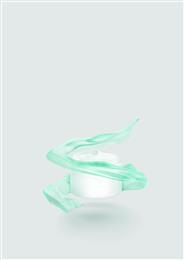 Clariant expands the Personal Care industry's increasingly-limited preservation options for both traditional and natural formulations with the launch of next generation preservation booster Velsan® Flex. The 93% RCI (Renewable Carbon Index) innovation is highly versatile and effective in combination with all preservative types, enabling a reduction of typical preservative by as much as 50% while still achieving safe antimicrobial protection for cosmetics.