Exatec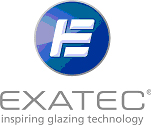 EXATEC LLC (www.exatec.biz), a wholly owned subsidiary of SABIC Innovative Plastics, develops advanced polycarbonate glazing systems for the automotive market. Headquartered at its state-of-the-art Advanced Technology Development Center in Wixom, Mich., EXATEC has developed patented polycarbonate coating systems that ensure market-leading weathering, durability and glass-like abrasion performance. In 2005, the US Department of Transportation's National Highway Traffic Safety Administration (NHTSA) confirmed that EXATEC's signature product, Exatec® 900-coated polycarbonate, may be used in vehicle areas specified for Item 2 glazing (safety glazing material for use anywhere in a motor vehicle except windshields), provided that the product satisfies the existing performance standards for Item 2 glazing. EXATEC was also honored with a Frost & Sullivan Technology Award for Exatec® 900 technology.
Exatec
31220 Oak Creek Drive
Wixom, MI 48393
U.S.A.
7 Apr 2008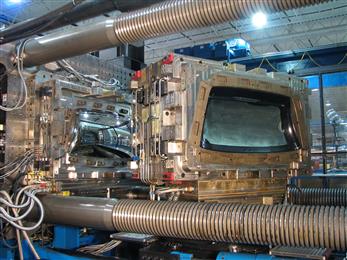 WIXOM, Mich. — April 7, 2008 — To help meet consumer demand for more fuel-efficient vehicles, the automotive industry is focusing on alternative glazing solutions that can lower vehicle weight and help improve fuel economy. EXATEC LLC, a wholly owned subsidiary of SABIC Innovative Plastics, is broadening its range of coating technologies to offer designers new capabilities in innovative vehicle glazing with Lexan* polycarbonate (PC) resin. In support of this, EXATEC's Wixom, Mich. global headquarters has expanded its facilities to offer enhanced process development and prototype fulfillment, particularly for large, panoramic roof systems. This investment in new process technologies will enable EXATEC to provide automotive customers with advanced product solutions and outstanding technical support.
27 Aug 2007
WIXOM, MICHIGAN — August 27, 2007 — Exatec, LLC announces that GE Plastics has agreed to acquire Bayer MaterialScience's share of the Exatec joint venture, which provides advanced glazing systems to the automotive industry.