DSM Protective Materials
DSM - Bright Science. Brighter Living.™
Royal DSM is a global, purpose-led, science-based company active in Nutrition, Health and Sustainable Living. DSM's purpose is to create brighter lives for all. DSM addresses with its products and solutions some of the world's biggest challenges while simultaneously creating economic, environmental and societal value for all its stakeholders – customers, employees, shareholders, and society at large. DSM delivers innovative solutions for human nutrition, animal nutrition, personal care and aroma, medical devices, green products and applications, and new mobility and connectivity. DSM and its associated companies deliver annual net sales of about €10 billion with approximately 23,000 employees. The company was founded in 1902 and is listed on Euronext Amsterdam. More information can be found at www.dsm.com.
DSM Protective Materials
Urmonderbaan 22
6167 RD Geleen
Netherlands
+31 46 476 6466
www.dsm.com
@dsm
dsm
DSMcompany
dsmcompany
27 Aug 2020
Royal DSM, a global science-based company in Nutrition, Health and Sustainable Living, today announces that Dyneema® is driving the performance of Team Sunweb's protective cycling jerseys in the 2020 Tour de France. Together with its partners, Team Sunweb and Craft Sportswear, DSM has helped to deliver a jersey that, when combined with a protective baselayer, offers cyclists effective abrasion protection at speeds up to 60km/h, while also reducing the severity of open wounds at even higher speeds. In this way, DSM underlines its commitment to protect people and the environment they live in.
3 Jun 2020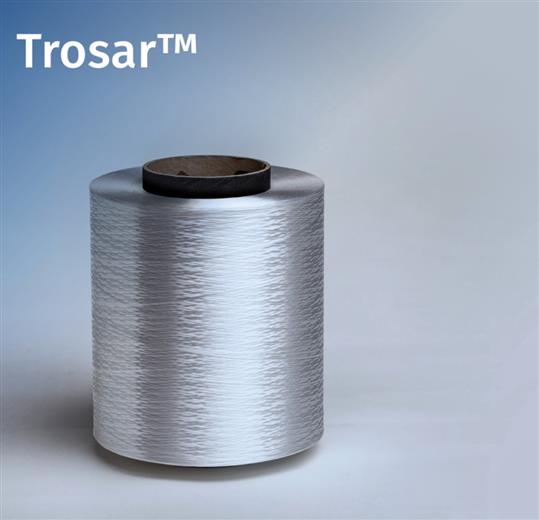 Royal DSM, a global science-based company in Nutrition, Health, and Sustainable Living, today announces the launch of a value offering product portfolio for ultra-high-molecular-weight polyethylene (UHMWPE), Trosar™. In line with the growing demand for materials solutions that deliver higher strength and durability, Trosar™ will bring the unique benefits of UHMWPE within reach of more manufacturers, including those from the hard and soft ballistic UD, rope, netting, and aquaculture industries. The new material grade underlines DSM's commitment to use science and innovation to deliver solutions that outperform conventional market alternatives.