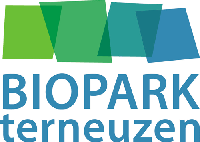 21 Oct 2009
ABN-AMRO Bank and WarmCO2 sign a 'green' financing agreement of € 25 million
Redistribution of heat and CO2 via WarmCO2 saves 52 million m3 of natural gas annually in commercial greenhouse project in Terneuzen, Netherlands
Terneuzen/Amsterdam, The Netherlands, 21 October 2009 – ABN AMRO Bank and WarmCO2, a joint initiative of port authority Zeeland Seaports, fertilizer producer Yara and infrastructure supplier Visser & Smit Hanab, have signed a 'green' financing agreement of € 25 million, as part of an overall financial investment of € 80 million. WarmCO2 is the first large scale sustainable energy project in the Netherlands to receive this 'green' financing.
The financial injection will be used by WarmCO2 for the construction of a pipeline grid for the transport and redistribution of residual heat and CO2 from Yara for use by vegetable growers in the nearby Terneuzen commercial greenhouse project.
WarmCO2 will be redistributing up to 84MW of residual heat and 70,000 tons of purified CO2 per year. The CO2 is used by growers to enrich the greenhouse atmosphere and encourage crop growth. Normally they would use a natural gas fired boiler to produce both CO2 and heat throughout the growing season, or a combined heat and power installation that supplies heat, CO2 and electricity, which is then fed back to the national grid.
As a result of the Terneuzen greenhouse project the redistribution of heat and CO2 from Yara via WarmCO2 will save some 52 million m3 of natural gas, which translates into a 90% reduction in fossil fuel consumption. This makes Terneuzen one of the most sustainable commercial greenhouse developments in the Netherlands.
The financing of the project has been made possible thanks to the joint "Green Projects" initiative of the Dutch ministries of Health & Environment, Agriculture and Treasury. This initiative offers fiscal benefits to 'green' investors and savers, which in turn allows banks to offer financial loans at lower interest rates. Under the Green Projects initiative a maximum of € 25 million can be made available per project.
Jan Uilenreef, Managing Director of WarmCO2: "Thanks to the Green Project Initiative ABN AMRO Bank has been able to offer us a financial agreement at a favorable interest rate, which will help us with the further development of the project. So far they have demonstrated a very flexible and customer focused approach, showing that they really care about the innovative and sustainable character of the project."
"Sustainable development is one of the focal points in ABN AMRO," says Joop Wijn, responsible for commercial relations within the ABN AMRO Bank Transition Team. This great project shows that close cooperation between diverse partners such as the seaports, industry and the horticulture sector leads to great results whereby sustainability, innovation and economic development go hand-in-hand. We definitely have the ambition to finance more similar sustainable and innovative energy projects."
Reader enquiries
Biopark Terneuzen
Noorwegenweg 1
4530 AC
Terneuzen
Netherlands
---
Notes for editors

About WarmCO2
WarmCO2 is a project whereby residual heat and CO2 are used for environmentally friendly and sustainable horticultural production in the "Glastuinbouw Terneuzen" commercial greenhouse project in the Netherlands, part of Biopark Terneuzen. WarmCO2 is a joint initative of Zeeland Seaports, Yara en Visser & Smit Hanab. Currently three growers are located in the "Glastuinbouw Terneuzen" project: aubergine (eggplant) nursery Gebroeders van Duijn, sweet pepper nursery Kwekerij de Westerschelde and tomato grower Tomaholic. In the same area a horticultural information and training centre has been established.
For more information: www.glastuinbouwterneuzen.nl, www.warmco.nl and www.bioparkterneuzen.nl.
ABN AMRO Bank
In 2007 ABN AMRO Bank N.V. was acquired by a consortium that currently consists of Banco Santander, Royal Bank of Scotland and the Netherlands Government. It is expected that in the second quarter of 2010 the part held by the Netherlands will be split off in order to set up an independent bank. After this split the ABN AMRO N.V. name will go to this new bank.
This ABN AMRO has 23,000 employees, of which some 3000 are based abroad. In the Netherlands the bank has an extensive network of 510 bank shops, 77 business offices and 20 Private Banking offices. The global network covers 17 countries and regions.
After the approval of the integration plans by the responsible authorities, ABN AMRO will be merged with Fortis Bank Netherlands. On the basis of the strong portfolios, know-how and networks of both banks, a strong new bank with a sound basis in the Netherlands.
The new bank offers a complete range of retail, private banking, investment banking and commercial banking products and services.
About Biopark Terneuzen
Established in February 2007, Biopark Terneuzen is a 'Smart Link' initiative that represents new thinking in the creation of agro-industrial sustainability. Building on the economic and knowledge transfer advantages obtained through the co-location of associated businesses, Biopark Terneuzen raises the platform to a higher level. Based on smart linking, it promotes and facilitates the exploitation of key synergies between its partner companies. Specifically the potential to exchange and utilise each other's by-products and waste streams as feedstock or utility supplements for their own processes. This contributes to their productivity, to the conservation of non-renewable resources and the reduction of environmental burden. The growing list of Biopark Terneuzen's industrial members includes: Yara Sluiskil, Nedalco, Cargill, EcoService Europe, Heros, ESV Group and Rosendaal Energy.
For further information please visit: www.bioparkterneuzen.nl.
About Zeeland Seaports
As port authority, Zeeland Seaports is responsible for the management and development of the ports of the Zeeland region, The Netherlands. Zeeland Seaports is an independent non-profit organisation. It resulted from a merger in 1998 of the ports of Vlissingen and Terneuzen strategically located on the Westerscheldt estuary between Rotterdam and Antwerp. With an open connection to the North sea and the Rhine-Scheldt Canal, Zeeland Seaports serves both the global liner routes and Europe's inland waterways: with around 7,000 ships and 23,500 inland vessels per year representing a total of more than 60 million tonnes of cargo handling.
For further information please visit: www.zeeland-seaports.com .
Related images
Editorial enquiries
Peter Ibes
EMG
Nathalie Chaimbault
EMG
Also available in