1 Dec 2020
DSM, SABIC, Cepsa, Fibrant, and Viscofan co-develop novel meat packaging material made from mixed post-consumer plastics
Geleen (NL), 1 December 2020 - Driven by a shared vision of sustainability and strong collaboration, DSM, SABIC, Cepsa, Fibrant, and Viscofan have together created a multi-barrier casing for meat products made via advanced recycling of post-consumer plastics. The transition towards recycled-based multi-layer films enables the packaging industry to adopt a more sustainable solution without compromising on functional performance. The development of this packaging material underlines a strong commitment to enabling a circular economy by working together with partners throughout the value chain, and addresses the increasing consumer, societal and regulatory demand for more sustainable multi-layer barrier casing solutions.
Produced by Viscofan, the newly developed sustainable casing consists of several layers of different polymers. DSM Engineering Materials supplies the high-performance certified circular polyamide (PA) Akulon® CRC-MB, and SABIC supplies the high-performance certified circular polyethylene (PE)* from its TRUCIRCLE™ portfolio of circular solutions. Both products are based on used and post-consumer plastics which would otherwise be discarded as landfill or lost to incineration. Using advanced recycling, the used plastic is converted into new feedstock, which then enters the production chain to deliver new virgin-quality materials.
Jason Zhang, VP Business Lines Performance Polymers at DSM Engineering Materials: "By introducing Akulon® CRC-MB, DSM is taking an exciting next step in its sustainability journey. The co-development of a recycled-based film for packaging applications underlines DSM's commitment to working closely with partners, customers and suppliers to realize a more sustainable value chain and economy."
Mark Vester, Global Circular Economy Leader at SABIC: "We're committed to finding innovative solutions that help to capture value from used plastic which would otherwise have been discarded. This includes collaborating with players across the entire value chain to provide access to more sustainable materials, made using our TRUCIRCLE™ portfolio of circular solutions, and to work towards a circular economy for plastics. We are delighted to work with partners including Cepsa, Fibrant, DSM and Viscofan to help make this vision a reality."
The high-performance certified circular polyamide Akulon® CRC-MB is produced through a strong value chain collaboration involving a range of partners applying a mass-balancing approach**. Firstly, SABIC produces certified circular benzene, based on materials produced via feedstock recycling of mixed-used plastics, which is used by Cepsa to make certified circular phenol. Fibrant then uses the phenol to produce certified circular caprolactam EcoLactam®, which is provided to DSM to produce its certified circular polyamide. Finally, Viscofan combines the certified circular polyethylene and polyamide to produce the multi-barrier film used to create casings for a variety of meat products.
Paul Habets, Director Marketing & Sales at Fibrant: "We're proud that our EcoLactam® Circular is used in Viscofan's newly developed product. This is an important milestone for us and our value chain partners supporting the development of sustainable and circular products. EcoLactam® means high-quality caprolactam with a lower environmental footprint. Together, we're making important steps toward a carbon-neutral society."
All of the advanced recycled materials within the value chain will have the globally recognized ISCC Plus certification and will not require re-qualification.
Multi-layer barrier films inherently offer strong sustainability advantages by helping to reduce preventable food waste – which accounts for 8% of total global greenhouse gas emissions – and extending the shelf-life of food products. What's more, using post-consumer plastics as a feedstock mitigates the depletion of natural resources, reduces the accumulation of plastic waste and improves the environmental footprint.
Óscar Ponz, Chief Plastic Business Officer at Viscofan: "By combining our capacity for innovation and the latest available technology, we have today reached a unique solution in the market using post-consumer recycled plastics. In our sustainable casings program, next to today's achievement, we're also in a position to offer bio-based alternatives to our customers. Today's announcement is a result of the shared commitment to make food systems fair, healthy and environmentally friendly for a more sustainable future. This important project is being developed with the collaboration of important Viscofan customers like ElPozo."
*The certified circular polyethylene, part of SABIC's TRUCIRCLE™ portfolio, is based on materials produced via feedstock recycling of mixed and used plastic. SABIC's uses advanced feedstock recycling technology from UK-based Plastic Energy to recover the material value of mixed and used plastic, including previously difficult to recycle post-consumer plastics, which could otherwise be lost to landfill or incineration. The waste is converted into an oil, which then enters the production chain just like fossil-based feedstock to deliver new materials without compromising on quality.
**Mass balance accounting is a well-known approach that has been designed to trace the flow of materials through a complex value chain. The mass balance approach provides a set of rules for how to allocate recycled content to different products to be able to claim and market the content as 'recycled'-based. Source: Ellen MacArthur Foundation (Mass Balance White Paper).
Reader enquiries
DSM Engineering Materials
30 Pasir Panjang Road #13-31
Mapletree Business City
Singapore 117440
Singapore
---
Notes for editors
DSM – Bright Science. Brighter Living.™
Royal DSM is a global, purpose-led, science-based company active in Nutrition, Health and Sustainable Living. DSM's purpose is to create brighter lives for all. DSM addresses with its products and solutions some of the world's biggest challenges while simultaneously creating economic, environmental and societal value for all its stakeholders – customers, employees, shareholders, and society at large. DSM delivers innovative solutions for human nutrition, animal nutrition, personal care and aroma, medical devices, green products and applications, and new mobility and connectivity. DSM and its associated companies deliver annual net sales of about €10 billion with approximately 23,000 employees. The company was founded in 1902 and is listed on Euronext Amsterdam. More information can be found at www.dsm.com.
About SABIC
SABIC is a global diversified chemicals company, headquartered in Riyadh, Saudi Arabia. SABIC manufactures on a global scale in the Americas, Europe, Middle East and Asia Pacific, making distinctly different kinds of products: chemicals, commodity and high performance plastics, agri-nutrients and metals.
SABIC is working to drive the change needed to close the loop on used plastic. This includes SABIC's TRUCIRCLE™ portfolio and services which showcase circular innovations, including certified circular products which are produced using a feedstock derived from previously difficult to recycle used plastic household packaging. SABIC are collaborating with retailers, recyclers and manufacturers to close the loop and to accelerate changes to become a circular global society.
SABIC has more than 33,000 employees worldwide and operates in around 50 countries. Fostering innovation and a spirit of ingenuity, SABIC has 12,540 global patent filings, and has significant research resources with innovation hubs in five key geographies – USA, Europe, Middle East, South Asia and North Asia. www.sabic.com.
About Viscofan
The Viscofan Group is the world leader in casings for food products with distribution in more than 100 countries around the world. Casings are an essential ingredient for the food industry when producing sausages, frozen meat and other foods. Viscofan is the only one with technology to produce all core technologies that are commonly used in the market: cellulose casings, fibrous casings, collagen casings, vegetable casings and plastic casings. Viscofan is listed on Mercado Continuo in Spain and is member of the reference Spanish index Ibex 35. More information can be found at www.viscofan.com.
About Fibrant
Fibrant was founded in 1952. Since October 2018 we are part of the Highsun Group from China.
Our organization develops, improves and sells Caprolactam, Ammonium Sulfate and their by-products worldwide. We have production facilities in Geleen and China. Companies in the automotive, textile and agricultural industries use our high-quality materials in various applications. This varies from food packaging to outdoor clothing and mineral fertilizer.
In the Netherlands we have 350 employees, spread over the head office in Urmond and the Chemelot-site in Geleen. We stand for 'pure chemistry'. That first and foremost refers to the technological production process on which Fibrant has a patent. In addition, it refers to the cooperation between our employees. Pure chemistry! For further information, please contact: Dave Beijer E: ask.us@fibrant52.com.
About Cepsa
Cepsa is a global energy and chemical company operating end-to-end in every stage of the oil & gas value chain. Cepsa also manufactures products from raw materials of plant origin and is active in the renewable energy sector. Cepsa has 90 years of experience and a team of over 10,000 employees, combining technical excellence and adaptability. Cepsa's operations are present on five continents.
Related images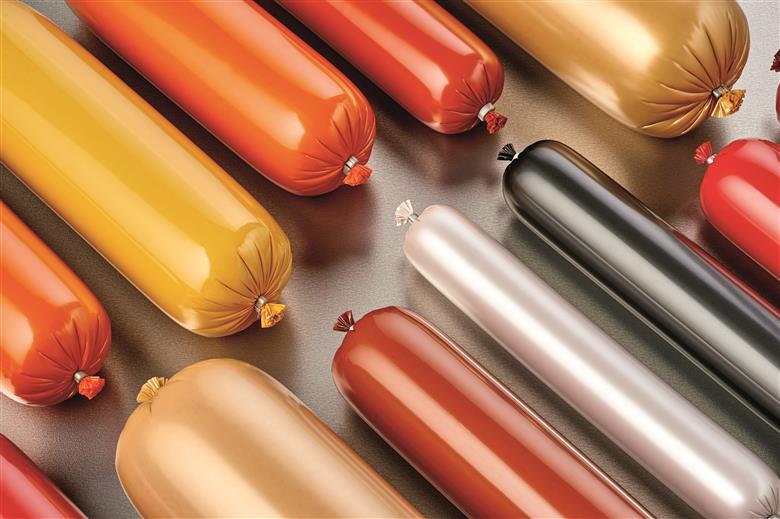 Editorial enquiries
Jos van Haastrecht
External Affairs and Communications
DSM Materials
Lindsay Clarkmead
SABIC
Saskia Krombeen
EMG
Also available in