DSM Engineering Materials
DSM Engineering Materials is a business group of Royal DSM, a global, purpose-led company in Health, Nutrition & Bioscience, applying science to improve the health of people, animals, and the planet. DSM's purpose is to create brighter lives for all. DSM's products and solutions address some of the world's biggest challenges while simultaneously creating economic, environmental, and societal value for all its stakeholders – customers, employees, shareholders, and society at large. The company was founded in 1902 and is listed on Euronext Amsterdam. More information can be found at www.dsm.com
DSM Engineering Materials
30 Pasir Panjang Road #13-31
Mapletree Business City
Singapore 117440
Singapore
1 Feb 2023

Today, DSM Engineering Materials announces the launch of Lucidiris™. Lucidiris™ helps customers reduce time to market when developing colors of high-performance materials for a variety of applications. Besides predicting color and mechanical properties, it can predict the envelope of potential color space within critical mechanical properties and prescribe recipes for targeted color properties. Lucidiris™ has been developed for several high-performance material grades and will be extended, including recycled-based and repurposed materials. It is a next step in DSM Engineering Materials' journey to make product development for their customers quicker and easier via advanced digital solutions.
21 Oct 2022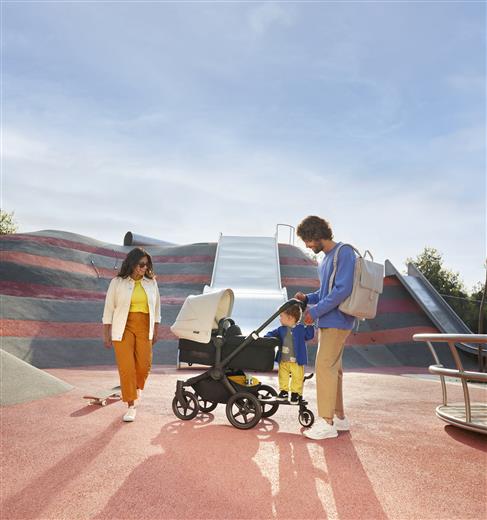 Today, Bugaboo, DSM Engineering Materials, Fibrant and Neste announce that their cross-value chain partnership has successfully enabled the launch of an entire Bugaboo stroller portfolio made with bio-based materials. Specifically, the majority of the strollers' plastic parts are made using DSM Engineering Materials' Akulon® 100% bio-based B-MB polyamide 6 (PA6), which in turn is made using bio-based feedstock from both Fibrant and Neste. DSM Engineering Materials uses a mass-balancing approach with renewable waste and residue raw material to enable a ~75% PA6 carbon footprint reduction compared to conventional PA6 and up to 24% of the entire stroller. Experience the Bugaboo donkey stroller on display at DSM Engineering Materials at Hall 6, Booth B11.
20 Oct 2022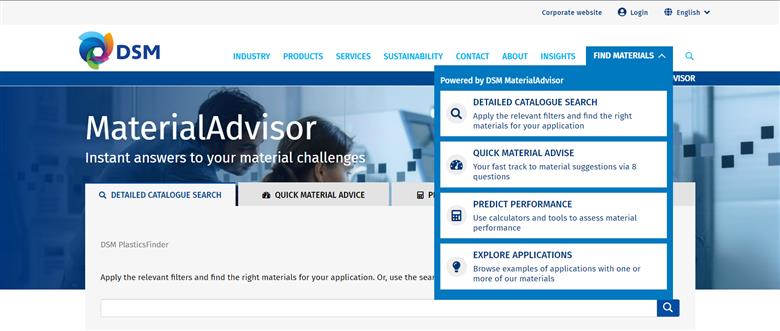 Today at K2022, DSM Engineering Materials announces the launch of an industry-leading suite of digital tools and online services that provide customers and industry partners with instant or express access to materials science expertise. This broad range of digital-driven solutions, developed through close collaboration with customers, will allow users to accelerate innovation and design processes and is on show at the DSM Engineering Materials Hall 6 Booth B11.
19 Oct 2022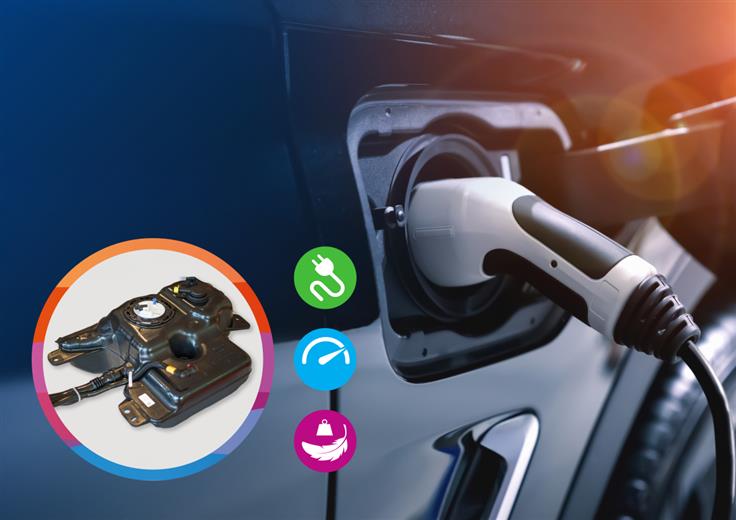 K is the world's largest trade fair for the plastics and rubber industry. It gathers the most important supplier of plastics and rubber machinery, raw and auxiliary materials and semi-finished products, technical parts and reinforced plastic products under one roof. It is an ideal platform to showcase products and innovations and to make business contacts. K will be followed by a special exhibition under the theme "Visions in Polymers", that presents the trends and innovations of the industry. Special consideration is given to the subjects of energy efficiency and resource conservation.
13 Oct 2022
Today, DSM Engineering Materials announces its successful partnership with Renault to create an industry-first lightweight solution for hybrid vehicle fuel tanks. By using Akulon® Fuel Lock, DSM's high-performance low-carbon-footprint PA6 material, the fuel tanks can be produced with a blow molding monolayer construction that significantly reduces weight and cost without compromising safety or risking additional emissions. The fuel tank is designed and manufactured by DSM Engineering Material project partners RM Technologies and MTS France. This innovative step forward underlines DSM Engineering Materials' commitment to enabling e-mobility that is safer, lighter, and more sustainable.
19 Sep 2022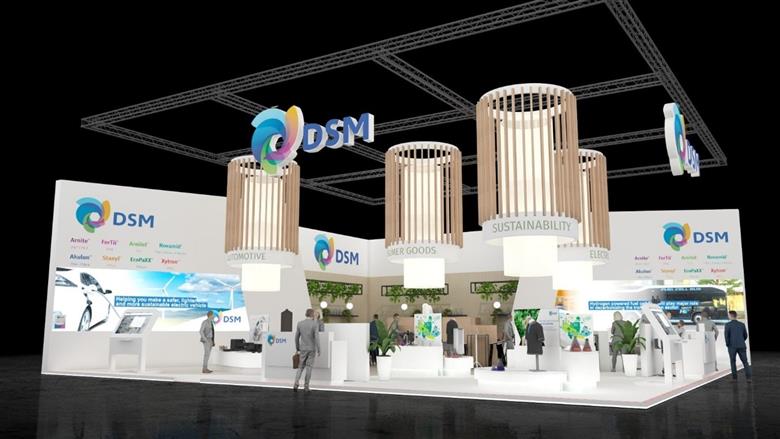 DSM Engineering Materials today announces that it will attend the K 2022 in Düsseldorf, Germany. Between October 19–26, the company will showcase its recent innovations in circularity, sustainable mobility, and digitalization that are driving transformation and empowering customers across automotive, electric, electronics, and consumer goods. To explore the full range of products and technologies on display, visitors can find DSM Engineering Materials at Hall 6, Booth B11.
15 Sep 2022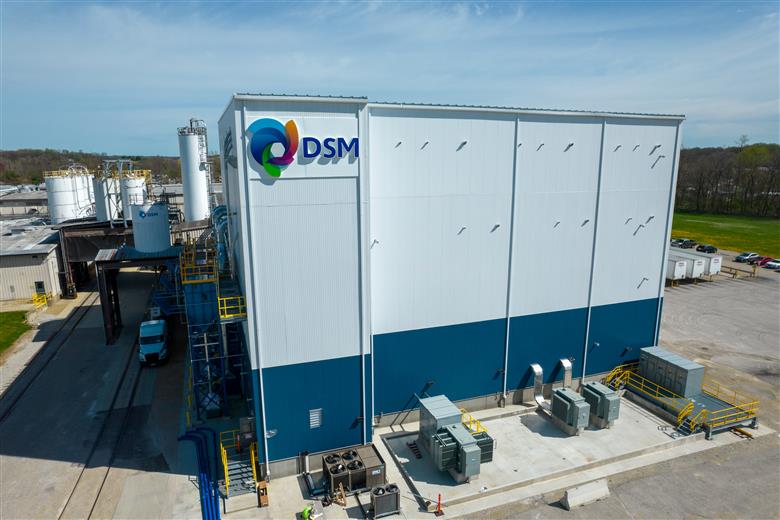 DSM Engineering Materials today celebrated the opening of its newly upgraded and expanded Evansville, Indiana (USA), facility. The investment, which has resulted in significant technology - and sustainability-focused improvements, will help DSM Engineering Materials to meet growing demand for next-generation high-performance polymers used in a wide range of end-applications and will help drive the shift to a low-carbon, circular economy.
29 Jun 2022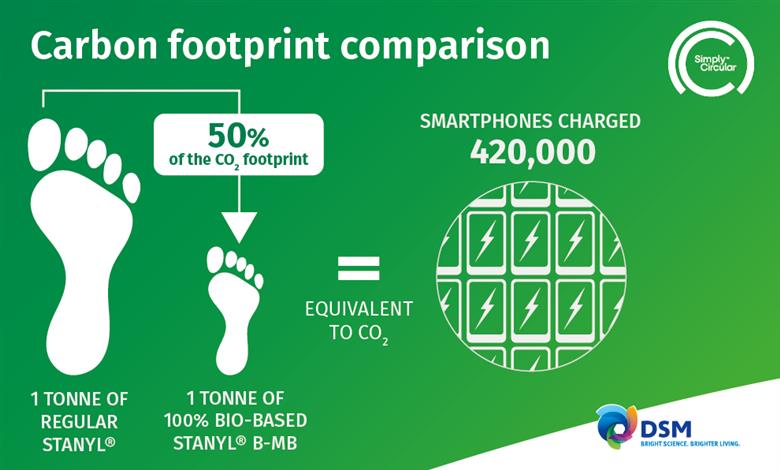 Today, DSM Engineering Materials announces the launch of a new, more sustainable version of its flagship product Stanyl®: Stanyl® B-MB (Bio-based Mass Balanced), with up to 100% bio-based content. Using the maximum possible levels of biomass-waste feedstock, it enables DSM Engineering Materials to halve the carbon footprint of this product line and, in turn, of the Stanyl® B-MB-based products of its customers. This industry-first launch of a 100% bio-based high-temperature polyamide underlines the business's ongoing commitment to helping customers fulfil their sustainability ambitions by making planet-positive choices and supporting the transition to a circular and bio-based economy.
16 Jun 2022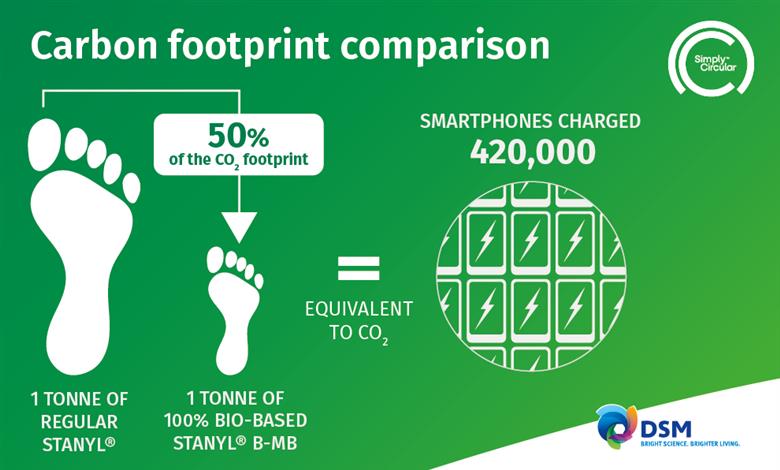 Solutions for a smarter world

Material engineering faces evolving market dynamics. Connectivity, mobility and advanced technologies inspire people to live safer, healthier and more convenient lifestyles. While this transformation is exciting, companies face challenges in staying current with materials innovations for their continuously changing design challenges. Partnering with a materials expert will help to realize first-time-right designs.
24 Feb 2022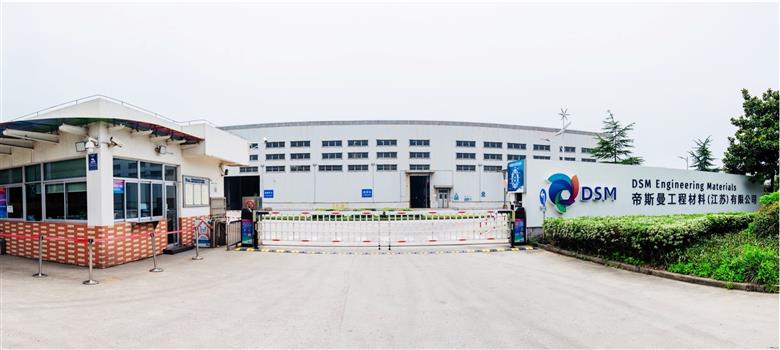 DSM Engineering Materials today announces the expansion of its high-performance materials production capacity at its Jiangyin plant in Jiangsu Province, China. Work on an additional compounding line began in February 2022, with completion expected in 2023. The new line will help DSM to meet growing demand for high-performance polymers used in a wide range of end-applications – particularly for electric vehicles and in electrics, and electronics – and will help drive the shift to a low-carbon, circular economy.
16 Feb 2022
DSM Engineering Materials today announces it has supported Samsung Electronics to deliver the first smartphone device to be made with Akulon® RePurposed. This high-performance polymer is produced by DSM from repurposing discarded fishing nets collected from the Indian Ocean. The new Galaxy S22 series smartphones and Tab S8 series tablets mark an important milestone in the sustainability of smartphone devices, and underlines DSM's commitment to enabling a circular economy through recycled-based innovation.
1 Feb 2022
Today, DSM Engineering Materials announces it has taken the next important step on its journey to making electric vehicles safer, lighter and more sustainable by expanding its comparative tracking index (CTI) test laboratory to meet the next-generation, high voltage requirements of its customers. This move builds on a long track record of working with automotive tiers and OEMs, and leverages its leadership position on sustainability as well as its strong credentials in the automotive, electrical and electronics industries. By installing the industry's most advanced CTI test capabilities, it is now enabling a new standard to support manufacturers in increasing the voltage of EV batteries safely and shortening charging times even further to help accelerate the shift to electric mobility.