26 Sep 2018
DSM and Starboard collaboration transforms discarded fishing nets from waste into high-end surfboard components
Singapore, 26 September 2018 - Royal DSM, a global science-based company in Nutrition, Health and Sustainable Living, and Starboard, a world leading Watersports company offering Paddle, Surf, Windsurf and Kiteboards, announced that they are collecting and upcycling discarded fishing nets to create a material for consumer goods such as surfboard components. In doing so the collaboration supports litter-free beaches, a healthier marine environment and creates a positive social impact for local communities in India.
Born out of shared passion for a cleaner environment and a Circular Economy, DSM and Starboard came together when the surfboard company selected DSM's Akulon® RePurposed, where the resin used is fully recycled from discarded nylon-based fishing nets and is known for its sustainability profile as much as its performance. The discarded fishing nets are gathered from the Indian Ocean and Arabian Sea, and are given a new lease of life as fins, fin boxes, SUP pumps, and other structural parts in surfboards. All the products made using Akulon RePurposed, are branded as NetPositive! by Starboard.
"At DSM, our strategy includes developing innovative solutions and collaborations that contribute to a circular economy and aligns with the UN Sustainable Development Goals addressing climate change, resource scarcity, waste and pollution. We look beyond society's current model of take-make-dispose and instead try to mimic nature and the circle of life. For example, in our collaboration with Starboard we use waste to make a long-lasting, high-value material that can again be recovered at the end of its life cycle to become something new," said Matt Gray, Commercial Director Asia Pacific, DSM Engineering Plastics.
"One of the most satisfying parts of our work is the challenge of redesigning our products to lower their environmental impact and achieve higher performance," said Svein Rasmussen, Founder and CEO, Starboard. "Through this collaboration with DSM, we showcase how quick and easy it can be to change the way we build better boards for the planet. We want to continuously push boundaries for more eco-innovations for our boards."
In addition to addressing environmental concerns, the collection, sorting, cleaning and processing of discarded fishing nets creates sustainable livelihoods for several local communities in India.
According to figures from the UN, more than 8 million tonnes of plastic ends up in the oceans, wreaking havoc on marine wildlife and fisheries and costing at least USD 8 billion in damage to marine ecosystems. Abandoned plastic fishing nets are a part of the problem. According to a report jointly produced by the Food and Agriculture Organization (FAO) and the UN Environment Program (UNEP), fishing nets abandoned at sea remain in the marine ecosystem for hundreds of years. Known as ghost fishing nets, experts have estimated that there are roughly 640 000 tonnes of these nets currently in our ocean, accounting for almost 10% of all plastic waste in the sea.
"This collaboration is a testament to DSM's leadership in sustainability and in support of our current strategy Growth & Value - Purpose led, Performance driven. We hope the success we have been able to achieve with Starboard encourages other companies to step forward with new projects designed to promote a more circular economy", Gray added.
Reader enquiries
DSM Engineering Materials
30 Pasir Panjang Road #13-31
Mapletree Business City
Singapore 117440
Singapore
---
Notes for editors
DSM – Bright Science. Brighter Living.™
Royal DSM is a purpose-led global science-based company in Nutrition, Health and Sustainable Living. DSM is driving economic prosperity, environmental progress and social advances to create sustainable value for all stakeholders. DSM delivers innovative business solutions for human nutrition, animal nutrition, personal care and aroma, medical devices, green products and applications, and new mobility and connectivity. DSM and its associated companies deliver annual net sales of about €10 billion with approximately 23,000 employees. The company is listed on Euronext Amsterdam. More information can be found at www.dsm.com.
Starboard
Based in Bangkok, Thailand, Starboard Co. has created some of the world's best windsurf and stand up paddle boards since 1994, and is the top choice of champions and beginners around the globe. Dedicated to innovation and quality, Starboard is an advocate of all things wind and water, leading in the watersports industry, while pushing the limits of ocean athletic possibilities. Starboard's vision is to change how businesses and the world see plastic, and reshape the plastic economy into a safer and greener system, so watersport enthusiasts can paddle clean waters and sail plastic-free seas. More information can be found at https://blue.star-board.com/.
Forward-looking statements
This press release may contain forward-looking statements with respect to DSM's future (financial) performance and position. Such statements are based on current expectations, estimates and projections of DSM and information currently available to the company. DSM cautions readers that such statements involve certain risks and uncertainties that are difficult to predict and therefore it should be understood that many factors can cause actual performance and position to differ materially from these statements. DSM has no obligation to update the statements contained in this press release, unless required by law. The English language version of the press release is leading.
Related images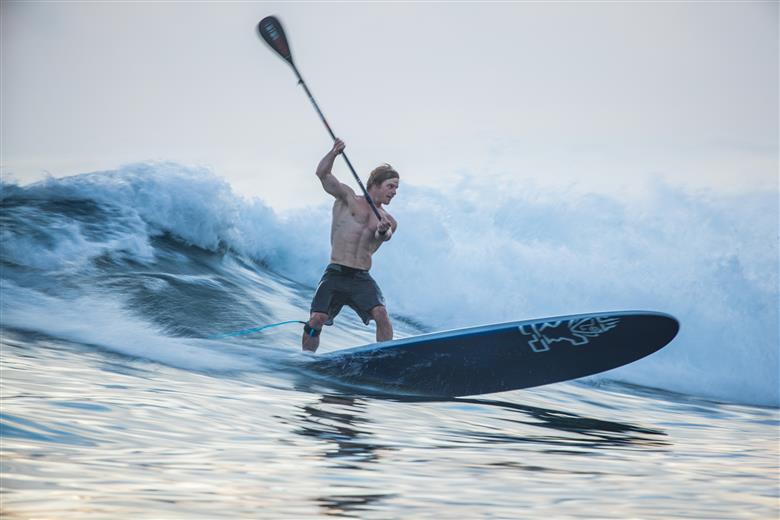 Editorial enquiries
Christina Celestine
DSM Asia
Jos van Haastrecht
External Affairs and Communications
DSM Materials
Albert Font de Rubinat
Starboard
Inka Finne
EMG
Also available in