23 Jun 2009
Press Kit Rapid: NPE June 22-26, 2009

Press Releases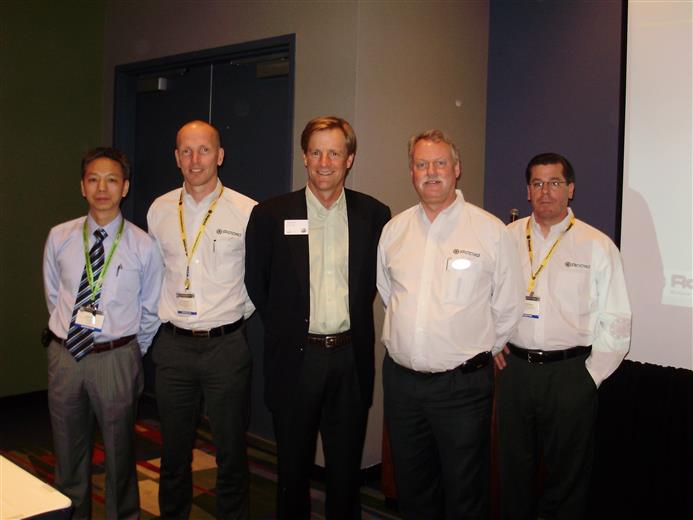 Chicago, USA – June 23, 2009 - Rapid Granulator AB, the Swedish-based leader in plastics granulation and technology, and part of the Pittsburgh, Pennsylvania, based IPEG, announced today at a press conference held at the NPE show that it has acquired Avian Machinery, the Shanghai-based manufacturer of granulator and recycling systems.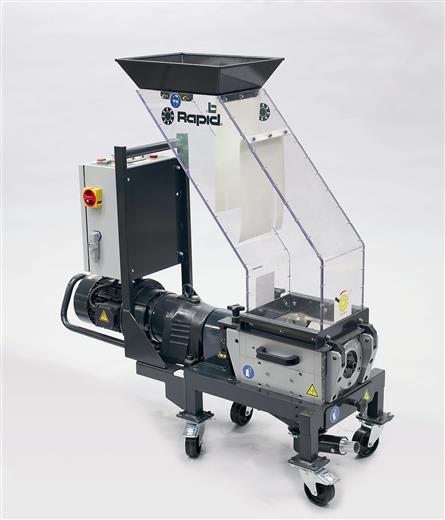 Chicago (IL), June 23, 2009 – Today at NPE, Rapid Granulator unveiled its next generation RG-Series screenless granulators with Integral Metal Detection (IMD) for the US market. The RG-Series is a family of eight basic models ranging from the very small RG-1, dedicated to grinding the smallest sprues and rejects, to the RG-4 Twin, capable of granulating very large injection moldings such as dashboards and bumpers. Of key importance to processors is that integral to these next generation granulators is the latest technology to protect them from damage and ensure operator safety, enhanced capacity and simplified maintenance.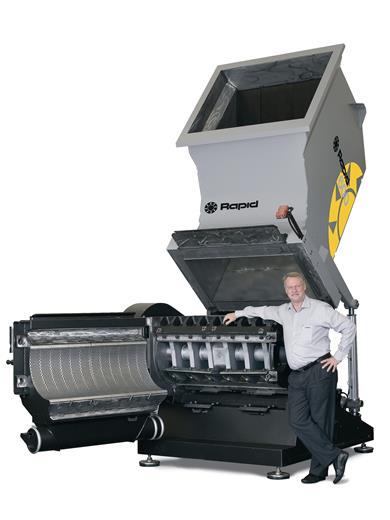 Chicago (IL), June 23, 2009 - The biggest ever open-hearted granulator, the new 600-Series from Rapid Granulator, was launched today to the American market at NPE 2009. The 600 Series are the largest of Rapid's open-hearted range of easy access granulators. These allow cleaning and maintenance time to be reduced by up to 50%, without compromising safety or regrind quality.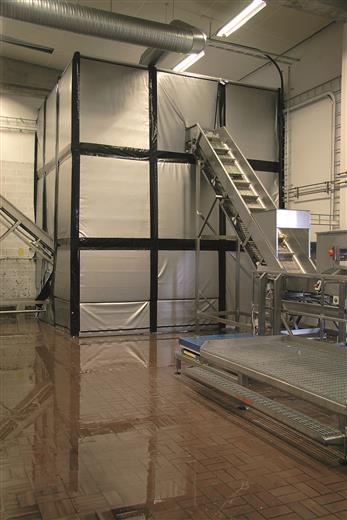 Chicago (IL), June 23, 2009 - Introduced to the US market at NPE 2009, one product that is guaranteed not to make a big noise in the marketplace is the Modular Silencing System (MSS) from Rapid Granulator, the world leader in plastics granulation technology. With increasingly stringent noise constraints being applied to the workplace by national and international regulatory authorities, the MSS offers molders and OEMs an innovative noise reducing solution.
Reader enquiries
Rapid Granulator AB
P.O. Box 9
33302 BREDARYD
Sweden
+46 370 86 500
www.rapidgranulator.com/startpage
---
Notes for editors

About Rapid Granulator AB
Rapid Granulator, headquartered in Bredaryd, Sweden, employs 265 people and exports around 95 percent of its production. Supporting its sales operations and customer base the company has seven subsidiaries located in Cranberry Township (PA), USA; Shanghai, China; Singapore; Venice, Italy; Lyon, France; Kleinostheim, Germany and Beirut, Lebanon. Further support is provided by a global network of over 90 agents and local partners. More than 70,000 machines installed across five continents, for the granulation of plastic scrap, the recycling of post-consumer and post-industrial waste, the reduction of organic waste for the production of bio-gas, as well as the shredding of old bank notes, confirm the company as a world-class leader in its field.
For more detailed information, visit Rapid at: www.rapidgranulator.com.
Related images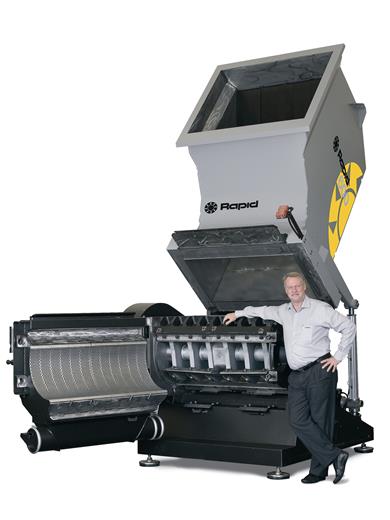 Also available in