26 Apr 2007
DSM ELASTOMERS' INNOVATION BENEFITS MOTOR OILS INDUSTRY
Motor oil additive producers can continue to enjoy the benefits of high-performance petroleum additives, new innovations and high-level technical support from DSM Elastomers, thanks to inventive thinking and investment in a new cost-effective production facility in Brazil by the EPDM market leader.
DSM Elastomers produces tailored and functionalised EPM raw materials for dispersants (DI) and viscosity index improvers (VII). VII regulate oil viscosity over temperature intervals to ensure multigrade oils provide engine protection throughout all seasons; DE's polymers for DI application improve engine soot and sludge handling, to allow increased drain intervals under more severe engine conditions.
After the closure of the EPM facility at its EPDM production site in Addis, LA, USA in 2004, DSM Elastomers switched production of the base polymers for its petroleum additive grades to its plant in Brazil. Further tailoring and functionalization will be integrated in Brazil by the investment in a brand new, dedicated reactive extrusion line.
The line offers a more flexible, cost-effective production route for petroleum additives grades and allows customers to benefit from a cost-effectively produced product range, alongside the high-level service capabilities offered by DSM Elastomers. The design and capacity of the line ensures flexibility in product variability combined with economy of scale for tailored EPM grades. In addition, customers are set to benefit from future innovations for the motor oils market, with the new extrusion line providing a platform for further developments in petroleum additives.
DSM Elastomers has a long history of development in partnership with additive companies. DSM Elastomers and Afton Chemical are in the process of finalizing/formalizing an exclusive cooperation on Development, Manufacturing and Marketing of functionalized, reactive extrusion-based EPM for applications in Petroleum Additives.
Tim Scheerhoorn, Business Manager Petroleum Additives for DSM Elastomers, comments: "The Petroleum Additives market is very important to DSM Elastomers and we wanted to demonstrate our commitment to our customers by creating a responsive, cost-effective production method. The new extrusion line in Brazil is delivering all these benefits and we are looking forward to working closely with our customers to explore also its potential for future innovations."
For more than 30 years, DSM has provided polymer solutions for lubricant markets. With the investment in Brazil, DSM has a stable platform to continue to develop and market a broad range of EPM-based additives for a variety of engine oil applications.
Reader enquiries
DSM Elastomers
PO Box 601
6160 AP Geleen
Netherlands
+31 46 476 6034
www.dsmelastomers.com
---
Notes for editors

About DSM Elastomers
DSM Elastomers is a global supplier of EPDM rubber (Keltan®) and TPVs (Sarlink®), with a strong presence on all continents. Through a global sales organization and distribution network the company provides an extensive range of high quality grades to converters and compounders around the world. Keltan EPDM improves the performance of their products, ensures excellent processability and facilitates cost-effective production.
About Keltan® EPDM
Keltan® EPDM can be used in a wide variety of products in the automotive, building & construction and industrial markets. Applications vary from automotive seals and window profiles to electrical wire, washing machine seals and many more. Keltan® EPDM is supplied in a wide range of globally available products, most of which are produced at multiple production sites.
Forward-looking statements
This press release contains forward-looking statements. These statements are based on current expectations, estimates and projections of DSM management and information currently available to the company. The statements involve certain risks and uncertainties that are difficult to predict and therefore DSM does not guarantee that its expectations will be realized. Furthermore, DSM has no obligation to update the statements contained in this press release.
For more information please visit www.keltan.com or www.dsm.com
Editorial enquiries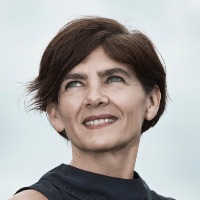 Nancy van Heesewijk
EMG
nvanheesewijk@​emg-marcom.com