Ascend
Ascend Performance Materials makes high-performance materials for everyday essentials and new technologies. Our focus is on improving quality of life and inspiring a better tomorrow through innovation. Based in Houston, Texas, and with regional offices in Shanghai, Brussels and Detroit, we are a fully integrated material solutions provider with nine global manufacturing facilities in North America, Europe and Asia. Our 2,600-person global workforce makes the engineered materials, fabrics, fibers and chemicals used to make safer vehicles, cleaner energy, better medical devices, smarter appliances and longer-lasting apparel and consumer goods. We are committed to safety, sustainability, inclusion and diversity, and to the success of our customers and our communities.
Disclaimer
Although the information and recommendations set forth herein (hereinafter "Information") are presented in good faith and believed to be correct as of the date hereof, Ascend Performance Materials Operations LLC makes no representations or warranties as to the completeness or accuracy thereof. The full disclaimer of warranty and liability can be found at ascendmaterials.com/disclaimer.
©2022 Ascend Performance Materials Operations LLC. The Ascend Performance Materials and Vydyne marks and logos are trademarks or registered trademarks of Ascend Performance Materials Operations LLC.
Ascend Performance Materials
JP Morgan Chase Tower
1010 Travis Street, Suite 900
Houston, TX 77002
U.S.A.
14 Sep 2022
At The Battery Show North America, Ascend Performance Materials will feature its new flame-retardant nylons for EV safety applications and its Trinohex® Ultra electrolyte additive, which improves lithium-ion battery safety, extends cycle life and boosts performance.
16 Jun 2022
Ascend Performance Materials previewed some corporate updates and highlights in advance of K 2022 at a recent press conference in Rotterdam. Under the theme of "Advancing Together", Ascend outlined the ways it is helping customers solve some of the most pressing technical challenges globally.
15 Jun 2022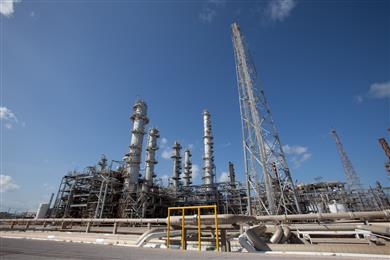 2022 will mark the 7th anniversary of EMG's* Pre-K multi-company Press Conference, an event that has successfully established itself as a regular in the "K year" calendars of leading Tier 1 plastics and chemicals industry editors.
24 May 2022
Ascend Performance Materials' Trinohex® Ultra is now REACH-registered and available across the European Union.
30 Mar 2022
Ascend Performance Materials has reached an agreement to acquire the compounding division of Formulated Polymers Limited, a leading engineered materials manufacturer in Chennai, India. This acquisition will establish Ascend's first manufacturing base in the subcontinent and strengthen Ascend's global reach in the electrical and e-mobility application space.
17 Mar 2022
Ascend Performance Materials and Samsung SDI have reached an agreement to end their ongoing global patent invalidation proceedings and enter into a patent license agreement regarding the sale and use of lithium-ion battery additives. Such additives include 1,3,6-hexanetricarbonitrile (HTCN), which is manufactured and sold by Ascend as Trinohex® Ultra.
17 Feb 2022
Ascend Performance Materials will not be exhibiting at Plastimagen 2022, citing updated guidance and a travel advisory from the U.S. Centers for Disease Control and Prevention.
12 Jan 2022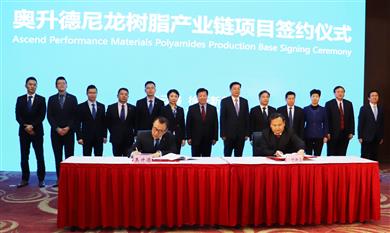 Ascend Performance Materials announced today it signed an investment agreement to construct a new hexamethylene diamine and specialty chemicals plant in Lianyungang, China in the Xuwei New Area Park. The new plant will be Ascend's first chemical production facility and the largest investment the company has made outside of the United States.
8 Dec 2021
Ascend Performance Materials has announced plans to purchase a compounding facility in San Jose Iturbide, Mexico, growing its global footprint and expanding production capacity for high-performance engineered materials.
30 Nov 2021

Koketa, a brand of premium womenswear based in Peru, has begun sampling leggings, undergarments and workout wear featuring Acteev® Protect fabric. Produced by U.S. manufacturer Ascend Performance Materials, Acteev incorporates the odor-fighting and mildew-destroying antimicrobial benefits of zinc ions embedded into the matrix of superior nylon yarns and fabrics.
20 Sep 2021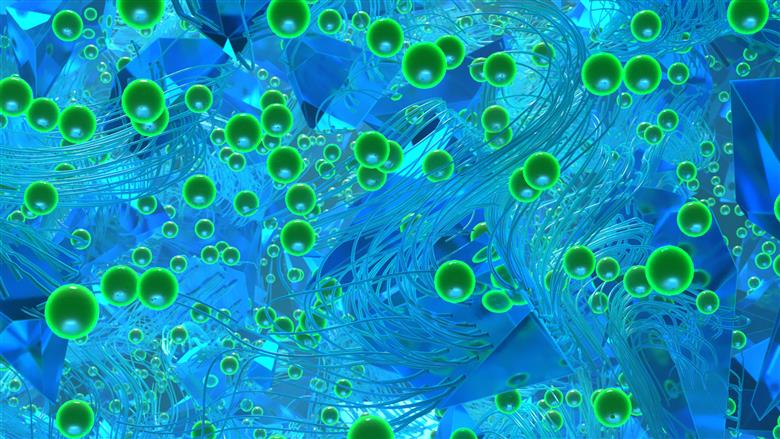 An international team of scientists and engineers from the University of Cambridge, the Icahn School of Medicine at Mount Sinai, ResInnova Labs and Ascend Performance Materials has found that a nylon fabric embedded with zinc ions successfully inactivated 99% of the viruses that cause COVID-19 and the common flu.
5 Aug 2021
Ascend Performance Materials has successfully challenged a lithium-ion battery technology patent held by Samsung SDI. In a final written decision, the U.S. Patent Trial and Appeal Board held that all of the challenged claims were invalid for multiple reasons.