Synova
Synova is an advanced recycling company focused on closing the gap in the plastic supply chain. Its waste-to-chemicals technology is a superior form of chemical recycling, designed to displace the need for fossil fuels and reduce climate impacts. Synova is focused on enhancing the circular economy of plastics and helping consumer product and petrochemical companies achieve targets for reducing waste and utilizing more recycled plastics. The technology was invented by the Netherlands Organization for Applied Scientific Research (TNO), an independent Dutch research organization that, amongst others, develops technology relevant to the Circular Economy and Energy Transition.
Able to process municipal solid waste, including mixed plastic waste, the technology also features a 'best in class' cleanup train. It removes 99.9% of unwanted tars and uses the energy value to create a highly efficient process with a better CO2 footprint, that serves numerous applications, including olefins (the building blocks for new plastics), BTX, RNG and electricity.
Synova
Scheldeweg 10
3144 ES Maassluis
Netherlands
30 Nov 2022

Synova, SABIC Global Technologies B.V., an affiliate of Saudi Basic Industries Corporation (SABIC), and Technip Energies (T.EN) have signed a Joint Development and Cooperation Agreement on November 23, 2022 to collaborate on the development and realization of a commercial plant, which will produce olefins and aromatics from plastic waste. The plant will use a combined technology developed by Synova and T.EN and will be integrated with one of SABIC's steam crackers. As such, the plant will contribute to SABIC's vision of closing the loop on used plastic.
13 Jan 2022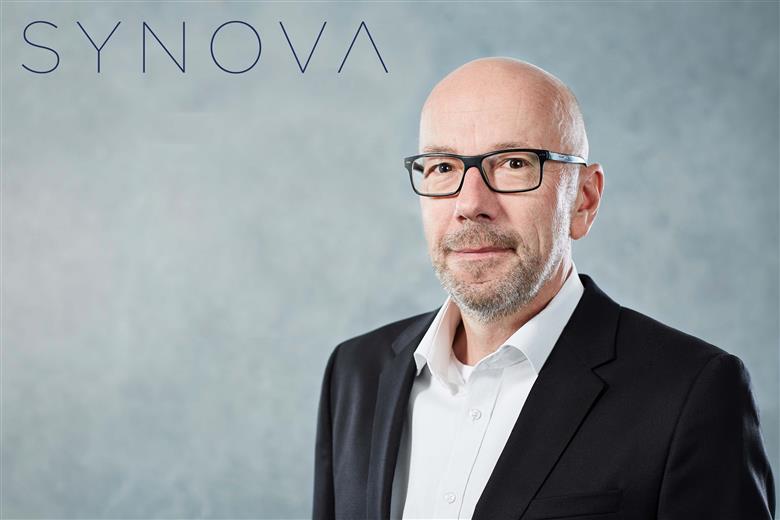 Synova, an advanced technology company focused on production of high value chemicals such as olefins and BTX from waste, announced today the appointment of Jörg Krüger as Chief Executive Officer.