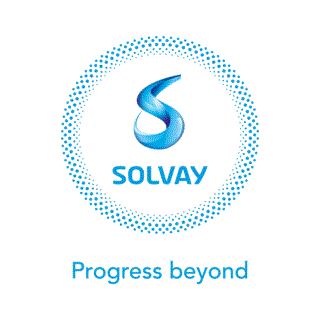 18 Sep 2023
Solvay Signs Strategic Partnership Agreement with Shengjian for Technical Exchange, Market Development and Material Supply
Focus on the semiconductor, FPD (Flat Panel Display), solar power and other growth markets
Shanghai, China, September 18, 2023 - Solvay, a global market leader in high-performance materials, and Shanghai Shengjian Environment Technology Co. Ltd. have signed a strategic partnership framework agreement to strengthen their business relations and expand into new markets. Based on over 10 years of mutual success in important segments of the semiconductor, FPD, solar power and other growth industries, the partners will intensify their collaboration across all fields of new product and new application development, market development, technical exchange and material supply.
"Shengjian has a leading position in flat panel display and semiconductor applications supported by our innovative material supply, and is seeking to boost its business growth with our technical support and high-performance product portfolio," says Peter Browning, President of Solvay's Specialty Polymers Global Business Unit. "By reinforcing the strong bond between our companies, this agreement will also create a win-win situation for seizing new business opportunities and strengthening our ties with strategic end-customers."
Under the new agreement, Solvay and Shengjian will jointly promote the development and marketing of components, systems and processes in the semiconductor, flat panel display, solar power and expand other demanding industries with deeper cooperation. Solvay will utilize its existing technological capabilities and business resources to assist Shengjian in winning new customers and expanding into new market segments. Besides regular information exchange and technical meetings, both Parties will also support each other through seminars and participation in industry conferences, exhibitions etc. The agreement secures Shengjian's strategic procurement of critical high-performance materials from Solvay, gaining bigger market share of their expanding products.
Weiming Zhang, Chairman of Shengjian, adds: "This strategic agreement will be an important instrument to accelerate our growth as a leading supplier of high-technology solutions in our markets. Together with Solvay, we look forward to expanding our customer base in Greater China and beyond."
In particular, under the framework agreement, Shengjian and Solvay will deepen their cooperation in terms of environmental protection and sustainability as well as the expanded semiconductor applications.
Reader enquiries
Solvay
Solvay SA - Corporate Headquarters
RUE DE RANSBEEK, 310
1120 Brussels
Belgium
---
Notes for editors
About Solvay
Solvay is a science company whose technologies bring benefits to many aspects of daily life. With more than 22,000 employees in 61 countries, Solvay bonds people, ideas and elements to reinvent progress. The Group seeks to create sustainable shared value for all, notably through its Solvay One Planet plan crafted around three pillars: protecting the climate, preserving resources and fostering better life. The Group's innovative solutions contribute to safer, cleaner, and more sustainable products found in homes, food and consumer goods, planes, cars, batteries, smart devices, health care applications, water and air purification systems. Founded in 1863, Solvay today ranks among the world's top three companies for the vast majority of its activities and delivered net sales of €13.4 billion in 2022. Learn more at www.solvay.com.
About Shengjian
Shanghai Shengjian Environment Technology Co. Ltd., with headquarters in Shanghai, focuses on the research and development, manufacturing, system integration, operation and maintenance management of semiconductor process waste gas treatment systems and key equipment. The company is further committed towards providing customers with safe and stable waste gas treatment system solutions. Shengjian was founded in 2005 and traded on the Shanghai stock market in 2012.
Related images
Editorial enquiries
Jun Wu
Global Electronics & Industrial Marketing Communication Manager
Solvay
Kim Lommaert
EMG
Also available in