10 Jun 2020
Husco succeeds in automotive applications with ULTEM™ resin from SABIC
HOUSTON, TEXAS, USA, June 10, 2020 - High-performance automotive component supplier Husco says it is looking forward to continuing its collaboration with SABIC as it develops new innovations for next-generation vehicles based on ULTEM™ resin polyetherimide (PEI).
Husco was an early adopter of ULTEM™ resin in automotive applications. It has been using unfilled and glass-reinforced grades for 12 years, during which time it has built up considerable expertise in design and production with these high-end materials. "We have been using ULTEM™ resin to drive innovation in engineering design and automation," says Matt Schmitz, the company's Engineering Programs Director. "Our success is based on knowledge of the applications and systems at our customers, who we work with to co-develop new products for the next-generation of road vehicles."
Husco, headquartered in Waukesha, WI, USA and with production operations in several countries across the globe, is supporting major automotive OEMs in their developments. Its expertise in use of high-performance, lightweight materials is considered invaluable as OEMs work on new and innovative solutions for drive train and braking systems in future vehicles. The company continues to invest heavily to innovate in these areas.
Typical applications for ULTEM™ resin developed by Husco are for components in their electro-hydraulic control valves. The application of those control valves are in Variable Valve Timing (VVT), Variable Displacement Oil Pump Control (VDOP), and Cylinder De-Activation Control (CDA), all of which enhance fuel efficiency and vehicle performance.
Husco's highest volume application is its range of Cam Phasing and Variable Valve Timing (VVT) technologies. It has produced tens of millions of products in this family and continues to find new ways to optimize its product design and production system. These low-cost, lightweight valve technologies enable engines to maximize performance for specific loads and speeds.
The company was also an early innovator in variable oil pump control technologies. These products improve efficiency by allowing engines to scale their oil usage in response to driving conditions. And for over a decade now, Husco has been developing and producing solenoid valves for a wide range of cylinder deactivation applications. These valves control engine systems that turn specific cylinders on and off in order to maximize efficiency and performance.
ULTEM™ resin is a family of amorphous thermoplastic polyetherimide (PEI) resins that offers outstanding elevated temperature resistance, high strength and stiffness, and broad chemical resistance. They provide an excellent balance between mechanical properties and processability.
Key benefits of ULTEM™ resin include long-term heat resistance up to 180°C; outstanding strength and stiffness up to 200°C; dimensional stability over a wide temperature range; strength retention over long periods, and inherent flame resistance without additives.
Husco values ULTEM™ resin for many reasons. Top of the list are its ease of use in injection molding and the absence of any requirement for such secondary operations as annealing; its very low creep, which is invaluable in applications under virtually constant stress; and the freedom it provides for designers to create complicated parts.
Says Schmitz: "We require extreme precision and micron-level dimensional stability across a broad temperature range that starts at -40°C and goes up to well over +150°C in applications like engine valve components, which need to survive sometimes as many as 700 million cycles over their lifetimes and constant vibration loads. ULTEM™ resin is the best thermoplastic we have found that meets those needs. The other major benefit offered with ULTEM™ is in it being amorphous, which reduces impacts from process settings that may be seen with other high temperature rated semi-crystalline materials."
"Just as valuable is the technical service that SABIC provides throughout the design, development and manufacturing stages," says Schmitz. Husco makes some extremely complicated components, and is regarded as one of the most innovative application developers working in the automotive industry today. "We value any input from SABIC that helps us get the most out of its high-performance materials and allows us to optimize our innovations."
Husco continues to plan for the use of ULTEM™ resin in future applications. "We are pleased to hear that SABIC is moving ahead with capacity expansions in Singapore and in the USA," says Todd Dickrell – VP Purchasing. "We and our customers very much appreciate the capability that manufacturing locations around the world provide us in supply of ULTEM™ resin."
Reader enquiries
SABIC

Europaboulevard 1
6135 LD Sittard
Netherlands
---
Notes for editors
SABIC and brands marked with ™ are trademarks of SABIC or its subsidiaries or affiliates.
SABIC should be written in every instance in all uppercase.
ABOUT SABIC
SABIC is a global leader in diversified chemicals headquartered in Riyadh, Saudi Arabia. We manufacture on a global scale in the Americas, Europe, Middle East and Asia Pacific, making distinctly different kinds of products: chemicals, commodity and high performance plastics, agri-nutrients and metals.
We support our customers by identifying and developing opportunities in key end markets such as construction, medical devices, packaging, agri-nutrients, electrical and electronics, transportation and clean energy.
SABIC recorded a net profit of US$ 1.5 billion in 2019. Sales revenues for 2019 totaled US$ 37.3 billion while total assets stood at US$ 82.6 billion. Production in 2019 was 72.6 million metric tons.
SABIC has more than 33,000 employees worldwide and operates in around 50 countries. Fostering innovation and a spirit of ingenuity, we have 12,540 global patent filings, and have significant research resources with innovation hubs in five key geographies – USA, Europe, Middle East, South Asia and North Asia.
ABOUT HUSCO
Husco is a privately-owned company specializing in high performance hydraulic and electro-mechanical components. We have over 30 years of experience designing and manufacturing components for Automotive and Off-Highway applications, and we pride ourselves on our collaborative relationships with our customers. Our team's creativity and expertise allows us to customize products that perform exactly as our customers want — and to do so efficiently, reliably, and at the highest possible level of performance. We are a fast growing, community-oriented company, with facilities in Wisconsin, Iowa, Michigan, England, China, India, Brazil, and Germany. As we expand, we are always searching for team members who embody our core values: intelligent risk taking, high performance, and practical innovation. Sharing these values allows us to innovate across all areas of the company to exceed our customers' expectations.
Related images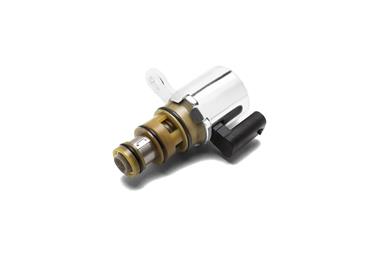 Editorial enquiries
Deborah Kelley
SABIC
Kevin Noels
Marketing Solutions NV