26 Jun 2018
SABIC expands portfolio of ULTEM™ UTF120 film for high-temperature dielectric capacitors with new 7- and 10-micron gauges
SHANGHAI, CHINA, June 26, 2018 - SABIC, a global leader in the chemical industry, is introducing at PCIM (Power Conversion and Intelligent Motion) Asia 2018, in booth #A07, two new gauges of ULTEM™ UTF120 polyetherimide (PEI) dielectric film for high-temperature, professional-grade capacitor applications. These new additions of 7µm and 10µm (micron) thicknesses to SABIC's industry-leading portfolio of ULTEM™ UTF120 film respond to customers' requirements for film that can meet the voltage requirements of different capacitors and open the door for new design options. PCIM Asia is held in Shanghai, China from 26 - 28 June 2018.
SABIC's ULTEM™ UTF120 film technology offers important advantages for capacitor applications, such as high dielectric constant and insulation resistance and low dielectric loss. The two new grades address the need for higher-voltage applications that require thicker film with greater storage capacity. These new ULTEM™ UTF120 film grades are part of an expanding portfolio that already features a 5µm ULTEM™ UTF120 film product, which was launched last year. Today, SABIC is the only materials supplier offering extruded PEI film at these thicknesses.
"Today's power electronics applications demand higher performance and greater reliability than ever before," said Stephanie Gathman, director, Emerging Applications, SABIC. "SABIC is actively investing in new high-temperature film technologies that offer distinct advantages over previous options, including better thermal and electrical stability and longer service life. With the introduction of these two new ULTEM™ UTF120 film grades, we are continuing to deliver on our strategy of building a broad portfolio that can support a full range of capacitor voltages and energy densities."
Unique Capacitor Solution
SABIC's new 7µm and 10µm ULTEM™ UTF120 dielectric film products enable the design of lightweight, compact, high energy density capacitors that can store large amounts of electrical energy for long periods without significant current leakage or loss of charge at high temperatures. This technology can benefit capacitor applications by delivering key properties including high dielectric constant and insulation resistance and low dielectric loss, which are stable at temperatures up to 150°C and at high frequencies.
With a temperature range of -40°C to 150°C, ULTEM™ UTF120 film exceeds the temperature performance of commodity capacitor materials such as polypropylene (PP) and polyethylene terephthalate (PET) film. As such, the SABIC film may support demanding applications such as DC-DC converters and electric compressors for electric vehicles. Because the ULTEM™ UTF120 film can handle higher temperatures, it can reduce or potentially eliminate the need to actively cool converter capacitors by way of a secondary source. For instance, the film can minimize the need for cooling loops used to reduce temperatures for PP and PET film capacitors, which have traditionally taken up precious under-bonnet space and can constrain design flexibility.
Capacitors using ULTEM™ UTF120 film are capable of withstanding industry-standard 260oC reflow soldering processes. The SABIC film also provides excellent handling through metallization, capacitor winding and flattening (squashing). It can be processed on existing equipment and has been validated with both film-foil and metalized electrodes, including flat, tapered and patterned metalized electrode designs.
The company's expanding portfolio of ULTEM™ UTF120 film products is commercially available worldwide. It is on display at the SABIC booth for the duration of PCIM Asia 2018. Company application development and technical experts are available during the show to answer questions and discuss the ULTEM™ UTF120 film technology.
Reader enquiries
SABIC

Europaboulevard 1
6135 LD Sittard
Netherlands
---
Notes for editors
SABIC and brands marked with ™ are trademarks of SABIC or its subsidiaries or affiliates.
High-resolution photos are available upon request.
SABIC should be written in every instance in all uppercase.
© 2018 Saudi Basic Industries Corporation (SABIC). All Rights Reserved.
Any brands, products or services of other companies referenced in this document are the trademarks, service marks and/or trade names of their respective holders.
ABOUT SABIC
SABIC is a global leader in diversified chemicals headquartered in Riyadh, Saudi Arabia. We manufacture on a global scale in the Americas, Europe, Middle East and Asia Pacific, making distinctly different kinds of products: chemicals, commodity and high performance plastics, agri-nutrients and metals.
We support our customers by identifying and developing opportunities in key end markets such as construction, medical devices, packaging, agri-nutrients, electrical and electronics, transportation and clean energy.
SABIC recorded a net profit of SR 18.4 billion (US$ 4.9 billion) in 2017. Sales revenues for 2017 totaled SR 149.8 billion (US$ 39.9 billion). Total assets stood at SR 322.5 billion (US$ 86 billion) at the end of 2017. Production in 2017 stood at 71.2 million metric tons.
SABIC has more than 34,000 employees worldwide and operates in more than 50 countries. Fostering innovation and a spirit of ingenuity, we have 11,534 global patent filings, and have significant research resources with innovation hubs in five key geographies – USA, Europe, Middle East, South Asia and North Asia.
The Saudi Arabian government owns 70 percent of SABIC shares with the remaining 30 percent publicly traded on the Saudi stock exchange.
Related images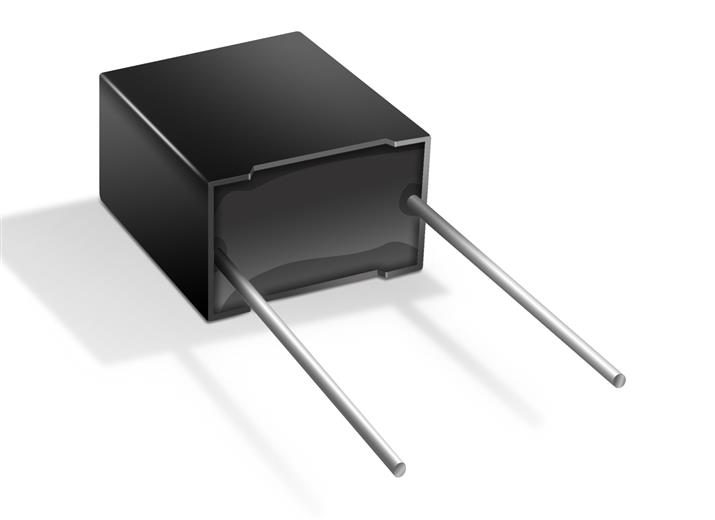 Editorial enquiries
Deborah Kelley
SABIC
Kevin Noels
Marketing Solutions NV
Also available in