Orpic
Oman Oil and Orpic Group embarks on a strategic growth journey as an INTEGRATED ENERGY company Delivering Sustainability & BUSINESS EXCELLENCE, the Omani way. Its integration Programme (Nakhla) was launched in December 2018 to form one company from nine core assets: Orpic, Oman Oil Company Exploration and Production, Oman Gas Company, Duqm Refinery, Salalah Methanol Company, Oman Trading International in Muscat, OXEA, Salalah Liquified Petroleum Gas and OMPET. The Oman Oil and Orpic Group seeks to build an environment where talent thrives globally, capturing and capitalising on greater participation in the global hydrocarbon value chain. The Group also focuses on facilitating local and international private participation in Oman's oil and gas sectors to increase value for shareholders and the Group's contribution to the Nation.
Orpic
Orpic Polymer Marketing
P.O Box 3568, P.C 112
Muscat, Sultanate of Oman
Oman
18 Oct 2019
Oman Oil and Orpic Group will outline how their expanded polymer product portfolio meets the key trends influencing the packaging industry at K 2019 in Düsseldorf, Germany (October 16-23, Hall 6.1, N-04).
19 Sep 2019
Oman Oil and Orpic Group, one of the fastest growing companies in the world, will outline their ambitious portfolio expansion strategy at K 2019 in Düsseldorf, Germany (October 16-23, Hall 6.1, N-04).
7 May 2018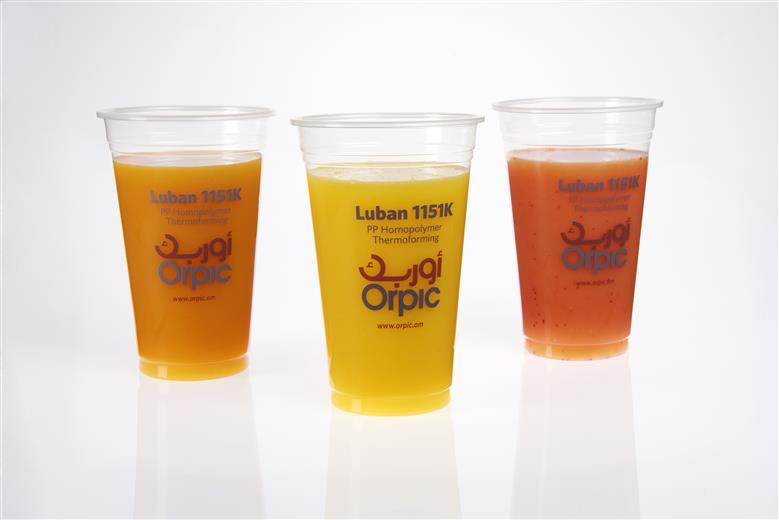 Oman Oil Refineries and Petroleum Industries Company (Orpic) has launched a new thermoforming grade called Luban HP1151K that will increase both productivity and the overall performance of transparent thermoformed cups, trays and containers. The new PolyPropylene thermoforming grade is based on Milliken's nucleating innovation Hyperform® HPN-600ei. The new grade (Luban HP1151K) will be launched during 5th Oman Plast Exhibition 2018 at Oman Convention and Exhibition Centre.