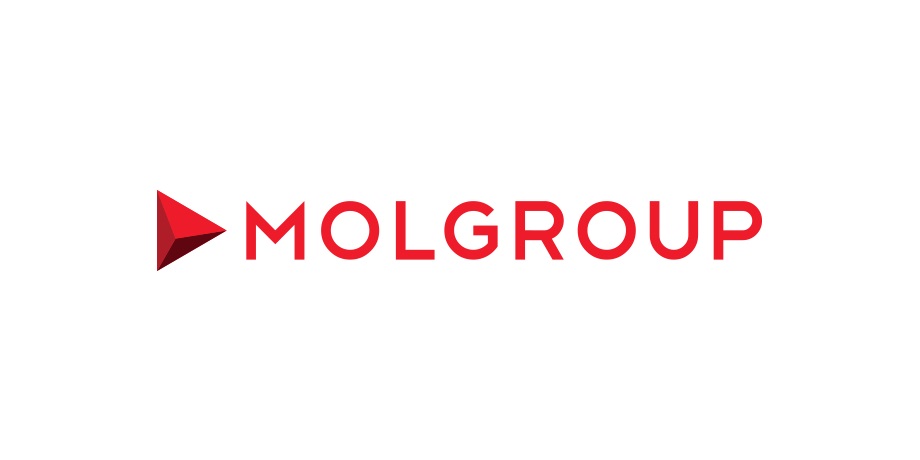 16 Oct 2019
MOL Group's new TIPPLEN R 665 XClear PP resin clears the way for new extrusion blow molding applications
Budapest, Hungary – Hungary's MOL Group will be showcasing at K 2019 in Düsseldorf a new grade of polypropylene specifically tailored for extrusion blow molding (EBM) that offers excellent optical properties in terms of transparency and gloss. This development means PP can finally compete with PVC or PET when it comes to transparency in EBM applications.
Modified with Milliken Chemical's Millad® NX® 8000E clarifier, MOL's resulting random copolymer — TIPPLEN R 665 XClear PP resin — also offers a fresher look, very low haze, a low yellowness index, and tunable aesthetics.
While MOL Group will highlight the resin at Booth A79 in Hall 8B at the show, a pair of machinery manufacturers also will be running the grade on their stands at K 2019. Czech machinery maker GDK spol. s.r.o. (Booth C04 in Hall 14), and Italy's Plastiblow Srl (Booth B56 in Hall 14) will be using the EBM process to blow mold cosmetic bottles with TIPPLEN R 665 XClear PP at the fair.
TIPPLEN R 665 XClear works on all types of EBM machines, including single-station shuttle, double-station shuttle and long-stroke EBM machines. And it is suitable for use in all types of bottles –– from detergents to cosmetics to food applications.
Millad NX 8000E has been designed specifically to provide a step change in optical properties with standard Ziegler-Natta polypropylene EBM resins. It eliminates the "milky" appearance normally associated with PP in blow molding, and enables PP to replace more expensive, less functional, or difficult to process materials.
Milliken says it worked for several years with machine manufacturers, resin producers, converters and brand owners to optimize this EBM-specific additive, to ensure it delivered the desired properties without compromising transparency or machine production speeds.
The easy-to-recycle resin performed well in drop tests at 4°C for refrigerated applications and, MOL notes, its optical properties will not change even when used with 30% regrind material that is being reused from virgin TIPPLEN R 665 XClear scrap.
Additionally, MOL notes there is no need to use a mirror polished mold finish to achieve excellent gloss and clarity. This makes it easier to process and can help avoid challenges with air entrapment. The improved rheology of the grade, combined with the presence of the Millad NX 8000E clarifier, serves to overcome the inherent shear stress created during extrusion. The result is excellent optics, while maintaining the standard mechanical properties.
MOL's TIPPLEN R 665 XClear enables PP to replace more expensive, less functional, or difficult to process materials such as PET, PVC and polycarbonate in various blow molding applications. This can include replacing glass or PETG in such applications such as easy-squeeze bottles.
Reader enquiries
MOL Group
Október huszonharmadika u. 18.
1117 Budapest, Hungary
Hungary
+36 1 209 0000
www.molgroupchemicals.com/
mol-group
---
Notes for editors
About MOL Group
MOL Group is an integrated, international oil and gas company, headquartered in Budapest, Hungary. It is active in over 30 countries with a dynamic international workforce of 26,000 people and a track record of more than 100 years in the industry. MOL's exploration and production activities are supported by more than 80 years' experience in the hydrocarbon field and its diverse portfolio includes oil and gas presence in 13 countries, with production activity in 8 countries. MOL Group operates four refineries and two petrochemicals plants under integrated supply chain management in Hungary, Slovakia and Croatia, and owns a network of around 1,900 service stations across nine countries in Central & South-Eastern Europe. MOL Group is a supplier of polymer products such as polypropylene, low-density and high-density polyethylene with more than 1,000 kt annual sales. Visit MOL Group at www.molgroupchemicals.com or follow us on LinkedIn.
About Milliken
Milliken has been solving everyday problems with innovative solutions for more than 150 years. Our research, design, and manufacturing expertise reaches across a breadth of disciplines including specialty chemicals, floor covering, healthcare and performance and protective textiles. An unwavering commitment to ethics guides our work to redefine how we add strength and protection to products, how we infuse vibrancy and color into our surroundings, and how we care for the environment. For us, success is when discoveries made within Milliken help us all have more meaningful connections with the world. Discover Milliken at www.milliken.com, and join us on Facebook, Instagram, LinkedIn, and Twitter.
Millad, NX, Milliken, and the Milliken logo are registered trademarks of Milliken & Company.
Related images
Also available in