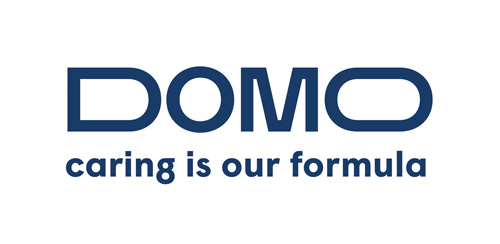 25 Mar 2021
DOMO partners with Bamberger Polymers to grow its distribution network in North America
Bamberger Polymers offers DOMO's North American product portfolio
Domamid®, Econamid® and Domonyl™ Nylon 6 and 66 compounds available immediately
DOMO's products support industry's megatrends like lightweighting, CO2 reduction, miniaturization, thermal management, mobility electrification and eco-design
Leuna, March 25, 2021 - As part of its growth strategy for the North American market, DOMO Chemicals has named Bamberger Polymers an authorized distribution partner effective immediately. Bamberger will offer DOMO's North American product portfolio including Domamid®, Econamid® and Domonyl® Nylon 6 and 66 compounds.
For more than 50 years Bamberger Polymers has serviced the plastics industry distributing high-quality, thermoplastic resins to customers worldwide. It offers products to injection molders, blow molders, compounders, extruders, and manufacturers of plastic products.
Bamberger's technical sales team provides a broad reach throughout North America in distribution, technical services, and logistics. The company's current industry relationships allow for the immediate introduction of DOMO's product lines to a tremendous number of new customers.
"Offering DOMO workhorse nylon grades for the automotive industry, while providing custom nylon compounded solutions and specialty compounded products utilizing PPS, TPU, PPA and other base resins, Bamberger is equipped with the entire DOMO Engineered Materials product line at their disposal. Their open-minded approach to problem solving, combined with DOMO's custom compounding business model, results in a relationship that has provided results in a short time. I look forward to growing our relationship with Bamberger as we expand our reach together," said Rob Schultz, General Manager, DOMO Engineering Plastics US, LLC.
"We are excited to be partnering with DOMO Engineering Plastics in North America. Their integrated polyamide value chain, broad product portfolio and focus on being a solutions provider, along with our position as a thermoplastic materials distribution leader, provides the opportunity to grow the DOMO brand with customers we loyally serve today, as well as to develop new clients through the expansion of our offering," said Michael Wickersham, Managing Director-ETPs, Bamberger Polymers.
DOMO's Buford plant in Georgia already produces a unique product portfolio, that includes the integrated production of PA6 and PA66 based materials, and many special solutions based on multiple base polymers which are available exclusively for the US market. Just to name the most popular US solution we see Slique™, special friction & wear modified solutions, Elastane™ solutions based on TPU, and high thermal and chemicals resistant solutions based on PPA and PPS base resins.
DOMO offers customized, innovative, and sustainability-oriented engineering plastics for a wide range of end-use applications, including in the industrial and consumer goods manufacturing sector, the automotive industry, agriculture, oil and gas and energy exploration segments.
Reader enquiries
DOMO Chemicals
Am Haupttor, Bau 3101
06237 Leuna
Germany
---
Notes for editors
About DOMO Chemicals
DOMO Chemicals is a leading producer of high-quality engineering nylon materials for a diverse range of markets, including the automotive, food, medical, pharmaceutical, chemicals and electronics industries. The company offers a complete portfolio of integrated nylon 6 and 66 products, including intermediates, resins, engineering plastics, performance fibres, packaging film and distribution of petrochemical products. Headquartered in Germany, the family-owned company leverages advanced technology and consumer insights to deliver sustainable & innovative solutions. DOMO generated 2019 sales over EUR 900 million and employs in 2020 approximately 2200 employees worldwide.
About Bamberger Polymers
Bamberger Polymers, headquartered in Jericho, New York has been providing outstanding service to the plastics industry since 1967, every year delivering more than 1-billion pounds of bulk and packaged resins to custom and proprietary manufacturers of plastic products, injection molders, blow molders, compounders & extruders.
Related images
Editorial enquiries
Elisabetta Testa
Communications
DOMO Engineering Plastics
Francoise Jirgens
Director Corporate Communications
DOMO Chemicals
Josina van der Velden
Marketing Solutions NV