26 Sep 2023
Elevating Printing Sustainability: Navigating Beyond PTFE Inks
MUTTENZ, September 26, 2023 - Printing is as important today as it has ever been and it's a segment that is changing fast. Sustainability challenges are driving the demand for Polytetrafluorethylen (PTFE)-free additives as consumers increasingly look for environmentally friendly alternatives. Regulations globally are also targeting PTFE and its PFAS (per- and polyfluoroalkyl substances) counterparts, meaning now is the time join the sustainable printing journey. The good news is that with the ongoing evolution of inks and their impact on our environment it is now possible to print in an environmentally conscious way making the world of sustainable printing an exciting one.
Recap: Pioneering a Greener Path
In our previous blog post, we explored the significance of inks in our increasingly printed and packaged world. From everyday items like soap pouches to intricate product inserts, inks bring aesthetics and information to the forefront. We examined the growing demand for sustainable ink solutions, highlighting the challenges posed by traditional PFAS-containing blends and the necessity of PFAS- and PTFE-free alternatives.
Understanding the PTFE Challenge
PTFE has historically been used as an additive to protect packaging labels yet, today, the critical subject of the use of PTFE waxes in printing inks is only getting further attention. These waxes, renowned for their non-stick qualities in cookware, have been employed to enhance rub resistance in printing inks applications. However, as environmental concerns heighten, the spotlight has shifted to the potential ecological impact of these compounds.
Both PTFE and its PFAS counterparts raise alarms due to their persistence in the environment and their potential to accumulate within ecosystems over time. This has prompted the printing industry, brands, and manufacturers to reconsider the role of PTFE waxes in ink formulations and strive for more sustainable alternatives.
The regulatory landscape is also changing fast. PFOA-related compounds have been regulated in the European Union since July 2020. As well, the EU has released a Restrictions Roadmap as part of the Chemicals Strategy for Sustainability. This lists PFAS, of which PTFE can be a source, as being in the current pipeline for further restriction. In 2022, Japan's environment agency approved a ban on the manufacture, import and use of 56 PFOA- related compounds under the country's Chemical Substance and Control Law while last September, the U.S. EPA released a proposed rule seeking, for the first time, to designate PFOAs and PFOS as "hazardous substances" under the federal Superfund law.
A Glimpse into the Future: Ceridust® 8330
Following the sustainable pathway, one standout solution emerges – Clariant's Ceridust 8330. This unique bio-based additive, made from a renewable resource, is a real breakthrough for various printing inks. Characterized by a blend of flexible and resilient polymeric traits, Ceridust 8330 exhibits superior rub resistance properties when compared to conventional wax-based products, including PE/PFTE blends, and it can be easily dispersed in both water and solvent-based ink systems.
Additionally, while Ceridust 8330 allows for higher coefficient of friction (COF) needs, meeting anti-slip requirements, Ceridust 3030, 3610, and 3620 are well fitted to lower the COF for low-slip applications.
Finally, a unique benefit of Ceridust 8330 is its dosage reduction potential. Ink formulations using Ceridust 8330 can achieve similar or even superior performance compared to PTFE-containing materials, leading to more efficient ink usage.
Towards a Sustainable Coexistence
As the ink technology landscape evolves, it's vital to recognize that this journey is an ongoing one. Beyond transitioning away from PTFE waxes, this transformation embodies a comprehensive shift toward sustainability across the entire ink production lifecycle.
From selecting raw materials for ink formulations to responsibly managing the end-of-life of printed materials, every decision shapes our environmental impact. By embracing sustainable practices and endorsing eco-friendly alternatives like Ceridust 8330, we are molding a printing landscape that reflects our commitment to a "healthier" planet.
Envisioning the Inks of Tomorrow Today
Along with us, we invite you to be part of the future of printing inks – a future where vibrancy and sustainability intertwine, where creative expression coexists harmoniously with environmental responsibility. Join us on this ongoing journey of innovation, collaboration, and positive change and keep an eye out for more insights into the ever-evolving world of sustainable printing inks.
Ceridust® IS A TRADEMARK OF CLARIANT REGISTERED IN MANY COUNTRIES.
Reader enquiries
Clariant International Ltd
Rothausstrasse 61
4132 Muttenz 1
Switzerland
---
Notes for editors
Clariant is a focused specialty chemical company led by the overarching purpose of 'Greater chemistry – between people and planet'. By connecting customer focus, innovation, and people the company creates solutions to foster sustainability in different industries. On 31 December 2022, Clariant totaled a staff number of 11 148 and recorded sales of CHF 5.198 billion in the fiscal year for its continuing businesses. As of January 2023, the Group conducts its business through the three newly formed Business Units Care Chemicals, Catalysts, and Adsorbents & Additives. Clariant is based in Switzerland.
The products described herein are for printing inks use only. This media release may be accessible from various countries around the world and hence it may contain statements or product classifications not applicable to your country. Statements contained herein may not be applicable to products regulated by the US FDA or Health Canada.
This information corresponds to the present state of our knowledge and is intended as a general description of our products and their possible applications. Any user of this product is responsible for determining the suitability of Clariant´s products for its particular application.
NO EXPRESS OR IMPLIED WARRANTY IS MADE OF THE MERCHANTABILITY, SUITABILITY, FITNESS FOR A PARTICULAR PURPOSE OR OTHERWISE OF ANY PRODUCT OR SERVICE.
Related images
Editorial enquiries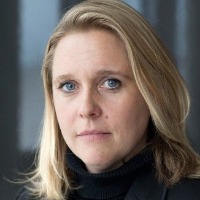 Stefanie Nehlsen
Clariant International Ltd
stefanie.nehlsen@​clariant.com
Elena Loseva
EMG