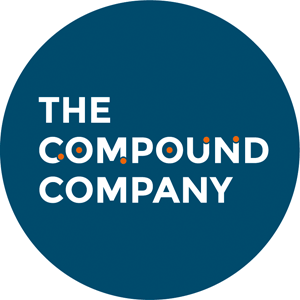 1 Mar 2022
The Compound Company acquires Exxelor™ polymers from Esso Deutschland GmbH to expand its global reach into new markets
Enschede, The Netherlands, March 01, 2022 – The Compound Company, a leading developer and manufacturer of compounds, announced it has acquired the production site, product portfolio and customer base for Exxelor™ polymer resins from ESSO Deutschland GmbH , ExxonMobil in Cologne, Germany. The acquisition will increase the global production capacity of The Compound Company to about 70 kilotons per year and significantly expand the group's reach into new markets.
"We are very excited to welcome the Exxelor manufacturing force and portfolio in our organization," says Frans Haafkens, major shareholder of The Compounding Company. "The acquisition adds a new sizeable jewel to our crown and ideally complements our established offering of Yparex® extrudable adhesives and EcoForte® compound families. It provides great synergies to further grow our customer base, with new opportunities in several dynamic application areas such as e.g. e‑mobility."
Exxelor™ polymer resins are chemically modified polyolefin and elastomers based resins used to enhance the performance of engineering thermoplastics and other polymers. As impact modifiers they improve the toughness of compounds. As compatibilizers, coupling agents and adhesion promoters, they increase the bonding strength of non-polar polymers with polyolefins, fillers and reinforcements as well as metals, thermoset rubbers and most polar substrates, including glass.
"With The Compound Company, our Exxelor manufacturing operations have found a good home to strengthen the market focus of the product offering and progress from a niche to a core business," states Ronald van den Berg, Plant Manager in Cologne. "Our resins fit very well within The Compound Company's existing range of functionalized and grafted polyolefin-based solutions."
"While Exxelor has traditionally been targeting different application areas than Yparex or EcoForte, it will benefit from the sales support by our experienced commercial team," adds Wouter van den Berg, Commercial Director for The Compound Company. "Our strategy is to use the addition of these performance resins as leverage for expanding into a wider range of markets. The production site and the brand will be maintained, and the integration of Exxelor in our business will be as smooth as possible, without any major changes towards customers."
Yparex and EcoForte are registered trademarks of The Compound Company.
Exxelor is a trademark licensed to The Compound Company.
For more information about the acquisition, please see https://youtu.be/W2Jjpx7xXac.
Reader enquiries
The Compound Company
Goolkatenweg 10
7521 BG Enschede
The Netherlands
Netherlands
---
Notes for editors
About The Compound Company
The Compound Company, with headquarters and two major plants operated in Enschede, The Netherlands, offers three well-known brands: EcoForte®, a range of customised thermoplastic compounds, Yparex®, a range of extrudable adhesive resins and Exxelor™, a range of chemically modified polyolefin-based resins. The company started in 2005 as Resin (Products & Technology) BV, a spin-off from Hartman Garden Furniture. In 2011, Resin (Products & Technology) BV acquired the Yparex® extrudable adhesive resins business from DSM Engineering Plastics, and both companies continued to operate under the umbrella of the RESIN Group of Companies. In 2017 RESIN became The Compound Company.
Today, The Compound Company is also the mother company of Transmare Compounding in Roermond, The Netherlands; and of Resindo, a joint venture located in Jakarta, Indonesia. It has a quality testing laboratory and a separate R&D laboratory, and maintains a strict quality assurance system. In addition, the group has access to research facilities at The Brightlands Chemelot Campus in Geleen and to a number of technical universities and polymer institutes throughout Europe. In 2015, the company built its own centralised warehousing facilities next to its production site in Enschede. The state-of-the-art warehouse stores finished goods, prior to shipment to customers, and will serve the new Plant 2 as well.
Related images
Also available in