30 Jan 2019
TE Connectivity introduces M8M12 cable assemblies for sensors and actuators used in harsh environments
DARMSTADT, Germany – Jan. 30, 2019 – TE Connectivity (TE), a world leader in connectivity and sensors, now offers M8M12 cable assemblies for applications such as sensors, robotics and production equipment, where extreme temperatures and harsh environments are likely to be encountered. They are also ideal for non-industrial applications where compact and reliable connections are required. They can be installed quickly, helping to reduce unnecessary downtime and help maintain continuous operation in critical areas.
The new M8M12 cable assemblies have a protection rating of IP67, which means they are dustproof as well as waterproof down to 1m, while also providing protection from other common industrial elements including EMI, chemicals and mechanical stress. Designed as industry-standard solutions, these quick-turn cable assemblies help to reduce unnecessary downtime and help maintain continuous operations in critical industrial environments.
Customers can choose from single-ended or double-ended cable assemblies, including M8M12 versions. M12 configurations are available with 2, 3, 4, 5 and 8 poles, while M8 configurations have 3 or 4 poles. Options include straight or angled connectors and shielded and non-shielded variants. Cable sheathing is either PVC or PUR. Standard cable lengths are 0.5, 1.0, 1.5, 3, 5, 7.0 and 10.0 meters, while customized assemblies can also be produced with more specific cable lengths and physical properties. The cable assemblies can be used in combination with TE's male/female connectors and I/O modules. All are tested at TE prior to delivery.
"These new assemblies have been designed to act as industry-standard solutions," says TE Product Manager Sofia Sevastidou. "They are the latest demonstration of TE's cross-industry expertise that allows us to offer all manner of customized solutions. Our cable assembly portfolio sets its foundation with the A-coded cable assemblies and soon to be expanded further so that TE provides a full solution that helps our customers easily connect to advanced industrial networks. Harsh environments demand safe and reliable connections, and TE Connectivity's products help deliver a complete solution."
Possible applications for the new M8M12 cable assemblies include industrial communications, machinery, automation, machine tools, process control systems, vision systems and general electronics manufacturing.
Reader enquiries
TE Connectivity
Pfnorstrasse 1
64293 Darmstadt
Germany
+49 6154 607 1740
www.te.com
---
Notes for editors
ABOUT TE CONNECTIVITY
TE Connectivity Ltd. is a $14 billion global technology and manufacturing leader creating a safer, sustainable, productive, and connected future. For more than 75 years, our connectivity and sensor solutions, proven in the harshest environments, have enabled advancements in transportation, industrial applications, medical technology, energy, data communications, and the home. With 80,000 employees, including more than 8,000 engineers, working alongside customers in approximately 140 countries, TE ensures that EVERY CONNECTION COUNTS. Learn more at www.te.com and on LinkedIn, Facebook, WeChat and Twitter
TE, TE Connectivity, the TE Connectivity logo and EVERY CONNECTION COUNTS are trademarks of the TE Connectivity Ltd. family of companies. 
Related images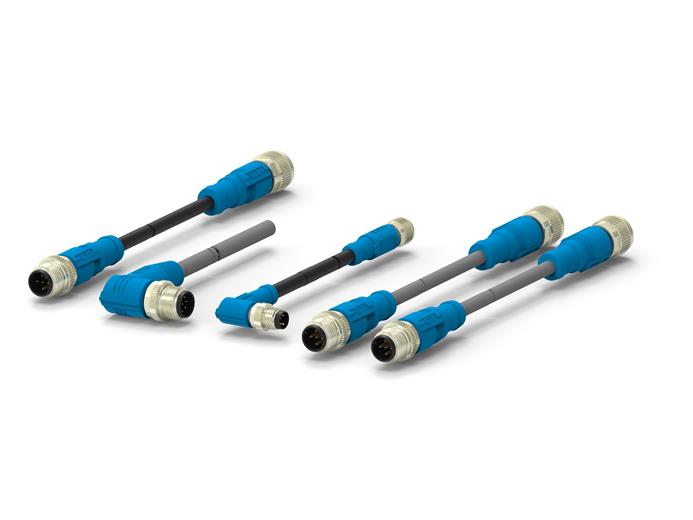 Also available in