4 Oct 2016
TE Connectivity Completes Its Acquisition of the Intercontec Group
Broadens TE's range of connectivity solutions for harsh environments
Enables Intercontec products to reach global customer base
New Intercontec general manager appointed as integration starts
SCHAFFHAUSEN, Switzerland – September 30, 2016 – TE Connectivity (TE), a world leader in connectivity and sensors, today announced the completion of the previously announced acquisition of the Intercontec Group. TE is now starting the integration process and has appointed a new general manager, Peter Van Loo, formerly the general manager of TE's Industrial Rail business, to manage the transition.
Intercontec is a manufacturer of circular metric connectors. Founded in 1996, the company has headquarters in Niederwinkling and four production plants in Germany. Intercontec has an established reputation as an innovation leader in hybrid connectors, quick lock systems, rotatable servo-side connectors, and reliable electromagnetic compatibility (EMC) and ingress protection (IP) performance.
The acquisition represents an important step in TE strengthening its role as a full solution provider, particularly for factory automation and machinery customers. TE will broaden its harsh connectivity portfolio especially in industrial power and signal connectors with the addition of Intercontec's complementary circular metric connectors alongside TE's own circular and rectangular heavy duty connectors. Combining the capabilities of the two companies will accelerate TE's ability to offer customers some of the most comprehensive products, technologies and services within the industry.
Craig McDonnell, vice president and general manager, TE Connectivity, Automation and Control, comments: "Intercontec's heavy duty connectors expand TE's range of solutions for harsh environment applications. In addition, this acquisition will expand TE's access to the machinery and electrical channel in Europe. Our complementary product portfolios and way of working make Intercontec the perfect fit for TE's growth strategy and for strengthening support for our customers and markets."
Intercontec Group's newly appointed general manager Peter Van Loo, said: "With TE's comprehensive product portfolio behind us and the innovation and engineering strength of a global large-scale company, we will be able to improve our future competitiveness globally while retaining the superior service level customers expect from Intercontec and TE."
TE, TE Connectivity and the TE connectivity (logo) are trademarks of the TE Connectivity Ltd. family of companies. Other logos, product or company names mentioned herein may be trademarks of their respective owners.
Reader enquiries
TE Connectivity
Pfnorstrasse 1
64293 Darmstadt
Germany
---
Notes for editors

ABOUT TE CONNECTIVITY
TE Connectivity (NYSE: TEL) is a $12 billion global technology leader. Our connectivity and sensor solutions are essential in today's increasingly connected world. We collaborate with engineers to transform their concepts into creations – redefining what's possible using intelligent, efficient and high-performing TE products and solutions proven in harsh environments. Our 72,000 people, including 7,000 design engineers, partner with customers in close to 150 countries across a wide range of industries. We believe EVERY CONNECTION COUNTS – www.TE.com.
Related images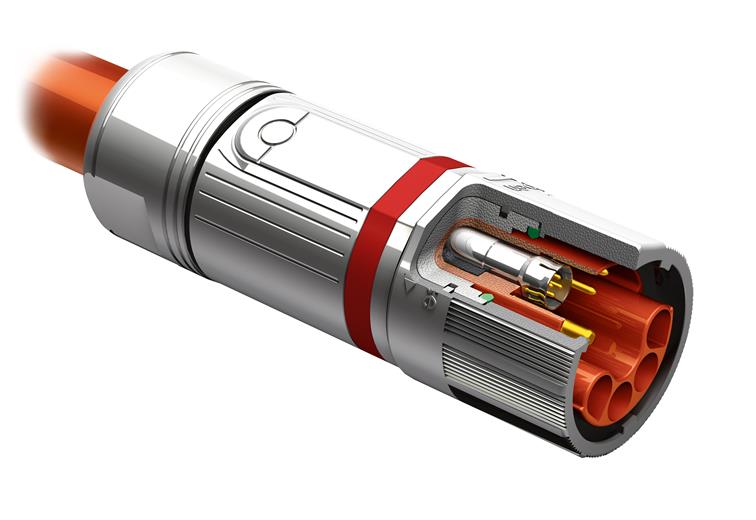 Editorial enquiries
Jonathan Graham
TE Connectivity
Nancy van Heesewijk
EMG