22 Nov 2022
SONGWON announces new leadership appointments
Ulsan, South Korea – November 22, 2022 – Songwon Industrial Co., Ltd. (www.songwon.com) announced today that it has appointed Hans Werhonig as Leader Group Commercial and a member of SONGWON's Executive Committee from December 1st, 2022.
Reporting directly to the Group CEO, Mr. Werhonig will spearhead SONGWON's strategy and be responsible for the sales, marketing and commercial operations of SONGWON's businesses Polymer Stabilizers, Fuel and Lubricant Additives, Coatings, Tin Intermediates/PVC and TPU/SPU.
A Swiss national, Mr. Werhonig has more than 20 years of experience in commercial and marketing leadership roles, mostly in the Asia-Pacific region, and brings vast expertise and knowledge of the polymer industry, including antioxidants, flame retardants and plasticizers to his new role at SONGWON. He will be based in Frauenfeld, Switzerland.
SONGWON also announced the appointment of Peter Schmitt-Freise who has been with SONGWON since 2012, as the new Business Unit Leader Polymer Stabilizers, effective November 1st, 2022. He will remain responsible for Global Business Management and retains his function as Country Manager Germany. Mr. Schmitt-Freise will use his long-term leadership and industry experience to manage the Polymer Stabilizers team, drive the business strategy and continue to successfully advancing SONGWON's strong reputation throughout the industry. Mr. Schmitt-Freise will report directly to Mr. Werhonig and will also be based in Switzerland.
Reader enquiries
Songwon Industrial Co., Ltd.
Walzmühlestrasse 48
8500 Frauenfeld
Switzerland
---
Notes for editors
About Songwon Industrial Co., Ltd.
A leader in the development, production and supply of specialty chemicals, SONGWON's products touch your life every day, everywhere. Since 1965, we've been driving innovation, partnering for progress and paving the way for a better more sustainable tomorrow with 360° customized solutions.
Headquartered in South Korea, SONGWON is the 2nd largest manufacturer of polymer stabilizers worldwide. With Group companies and world-class manufacturing facilities across the globe, we are dedicated to providing customers in over 60 countries with high-performance products that meet their individual needs and the best levels of service.
For further information, please go to: www.songwon.com.
Related images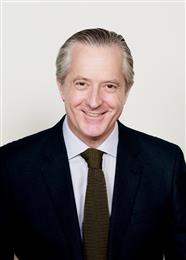 Editorial enquiries
Christine Hug
Corporate Communications Manager
Songwon Industrial Co., Ltd.
Stephanie Wakkee
Marketing Solutions NV