23 Jun 2009
Rapid's Modular Silencing System is keeping it quiet in the workplace
Chicago (IL), June 23, 2009 - Introduced to the US market at NPE 2009, one product that is guaranteed not to make a big noise in the marketplace is the Modular Silencing System (MSS) from Rapid Granulator, the world leader in plastics granulation technology. With increasingly stringent noise constraints being applied to the workplace by national and international regulatory authorities, the MSS offers molders and OEMs an innovative noise reducing solution.
Designed from the onset as a modular system, the MSS can be tailored to virtually any machine configuration to lower noise emissions by 10-20 dB(A). Although conceived for use with plastics granulators and their transport systems, the MSS can be applied to almost any noise-emitting machinery to reduce operating noise levels and to enhance the health and safety regime in the workplace.
The system comprising transparent, sound absorbing fabric, is easy to install and equally easy to disassemble and relocate to accommodate any changes in production hall layout. Furthermore, it's easy to clean and has no parts that are subject to corrosion.
According to Kirk J. Winstead, President, Rapid Granulator Inc.: "Noise in the work environment is both universal and unavoidable and its effects can range from mildly irritating to positively harmful to health. As a machinery manufacturer, operator health and safety is always a high design priority and therefore low operating noise levels are a key Rapid design objective.
"However, the function of plastics granulation is by definition a noise generating activity and within the economic realities of manufacturing, noise cannot be entirely eliminated from it by design. Moreover, as machine sizes increase to handle ever-larger parts and components, even features such as soundproofing hoods become impractical. Rapid's Modular Silencing System has been specifically designed to overcome all the obstacles and provide a flexible, effective soundproofing solution, regardless of machine size or location in the production hall," says Winstead.
In some applications the Rapid Silencing System can reduce sound emission to as little as 77 dB(A), which is very low when considering that an average range for conversation is 70-75 dB(A).
At NPE, Rapid Granulator can be found on Booth S42014 (South Hall)
Reader enquiries
Rapid Granulator AB
P.O. Box 9
33302 BREDARYD
Sweden
+46 370 86 500
www.rapidgranulator.com/startpage
---
Notes for editors

About Rapid Granulator AB
Rapid Granulator, headquartered in Bredaryd, Sweden, employs 265 people and exports around 95 percent of its production. Supporting its sales operations and customer base the company has seven subsidiaries located in Cranberry Township (PA), USA; Shanghai, China; Singapore; Venice, Italy; Lyon, France; Kleinostheim, Germany and Beirut, Lebanon. Further support is provided by a global network of over 90 agents and local partners. More than 70,000 machines installed across five continents, for the granulation of plastic scrap, the recycling of post-consumer and post-industrial waste, the reduction of organic waste for the production of bio-gas, as well as the shredding of old bank notes, confirm the company as a world-class leader in its field.
For more detailed information, visit Rapid at: www.rapidgranulator.com.
Related images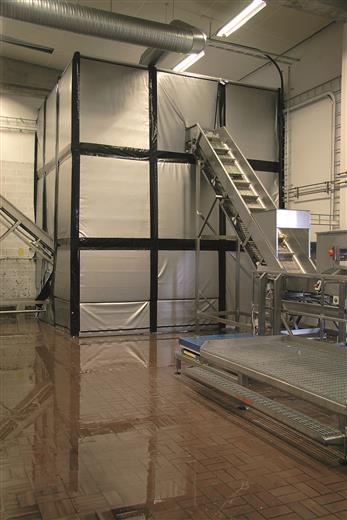 Also available in