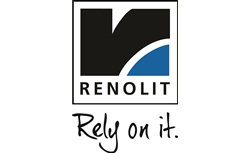 20 Jun 2018
RENOLIT leading the way in next generation digital printing films
La Porte, Indiana, USA – June 20, 2018 – American RENOLIT Corp (ARC), a leading manufacturer of high-quality plastic films in the USA, is reaffirming its position as a pioneer in the development of digital film products and film production technologies. The more environmentally friendly non-phthalate versions represent the latest addition to the company's already innovative and high-quality range of digital printing films, suitable for every usual indoor and outdoor printing application.
This latest development is part of ARC's considerable investment in state-of-the-art equipment and process technologies, enabling significant improvements in the complex manufacturing process of digital printing films. In addition, the company's expertise and know-how in film formulation and commitment to using the best raw materials are key factors in the development of digital printing films offering excellent process ability on coating and plotting machines.
ARC's digital printing films deliver perfect printability through a variety of printing methods and ink types, have superior color resistance and with an outstanding opacity. Both the matte and very high gloss versions can be custom embossed – unique within the industry. Available in a range of thicknesses and flexibilities – from soft to rigid – the films are low shrinkage, have excellent lay flat properties and ensure quality and specification consistency across batches.
As a forerunner over the last 18 years in plastic films manufacturing, going phthalate-free was a logical progression for ARC in 2017 to offer its customers a safer, more environmentally friendly digital film alternative, having the same high-quality performance and reliability as existing phthalate-based films.
"This latest leap forward in digital printing films demonstrates our ongoing commitment to the North-American market", said Renaat Demeulemeester, President of ARC. "It is one of the outstanding results from ARC's $100 million investment during the last 18 years to refurbish, extend and upgrade our plant at La Porte in Indiana, with the aim of making it a showcase facility not only for digital printing film manufacture, but also for American innovation."
For more information visit calenderedfilm.com.
Reader enquiries
RENOLIT
Horchheimer Strasse 50
67547 Worms
Germany
+49 6241 303 0
info@​renolit.com
www.renolit.com
---
Notes for editors
The company
The RENOLIT Group is an international leader in the manufacture of high-quality plastic films and related products for technical applications. This independent family-owned business, which has been setting benchmarks for quality and innovation for 70 years, now employs a workforce of approximately 4,500 employees at more than 30 production sites and sales entities. In the fiscal year 2016, the Group generated a turnover of EUR 965,6 million.