Oerlikon

Oerlikon engineers materials, equipment and functional surfaces while providing expert services that enable our customers to have better performing products and systems with extended lifespans. A Swiss technology Group with over 100 years of tradition, Oerlikon operates its business in two Segments – Surface Solutions and Manmade Fibers – and has a global footprint of more than 10 500 employees at 175 locations in 37 countries. In 2018, Oerlikon generated CHF 2.6 billion in sales and invested around CHF 120 million in R&D.
Oerlikon
Oerlikon AM GmbH
Kapellenstr. 12
85622 Feldkirchen
Germany
8 Oct 2021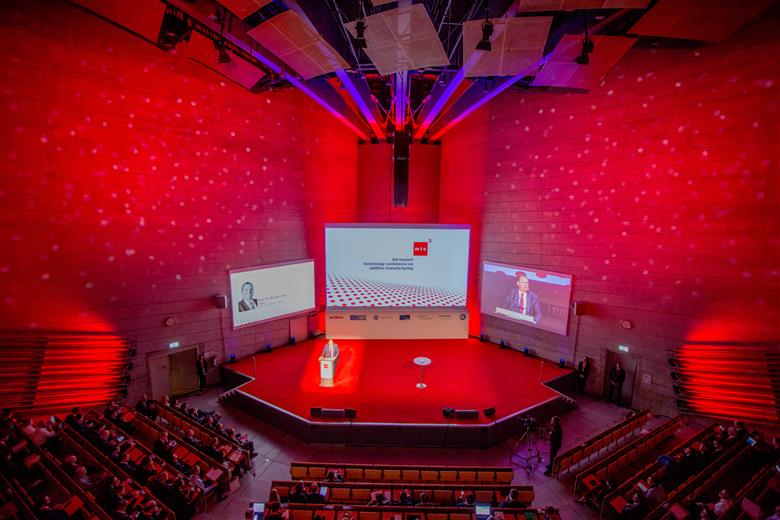 Additive Manufacturing (AM) is changing the world. This disruptive, next-generation technology is helping to put more advanced rockets into space, revolutionizing design thinking for sustainability solutions and shaping jobs of the future. More than 60 speakers, including from Boeing, Siemens, McKinsey, Audi, RWTH and TUM are confirmed for this year's leading global industry event, the AMTC, to share their views on the journey of additive manufacturing.
22 Nov 2019
Oerlikon AM, the additive manufacturing unit of global technology group Oerlikon, and Hirtenberger Engineered Services have entered into a strategic alliance to further industrialize series production and prototyped parts.
21 Nov 2019
Oerlikon AM, the additive manufacturing unit of global technology powerhouse Oerlikon, announces it will provide metal additively manufactured qualification and flight components for United Launch Alliance's (ULA) next-generation Vulcan Centaur rocket. ULA is the world's most experienced and reliable launch service provider, with more than 130 launches and 100 percent mission success.
20 Nov 2019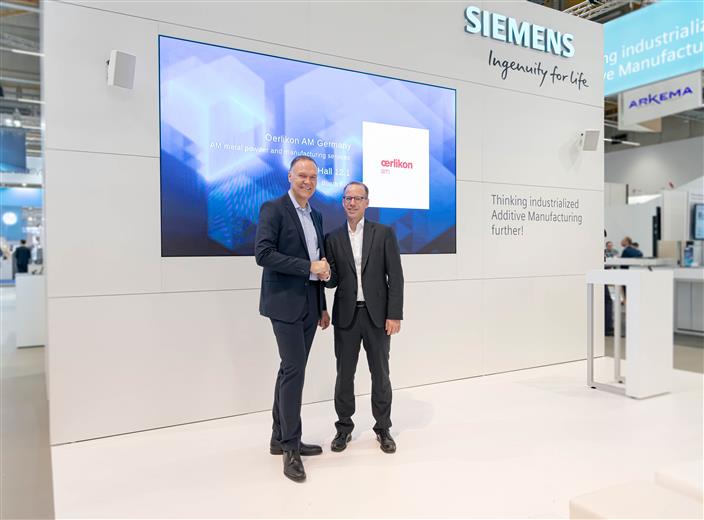 Oerlikon AM, the additive manufacturing unit of technology group Oerlikon, and Siemens AG announce a strategic agreement in which Siemens will provide Oerlikon AM with digital enterprise solutions that will help Oerlikon accelerate the industrialization of additive manufacturing.
13 Nov 2019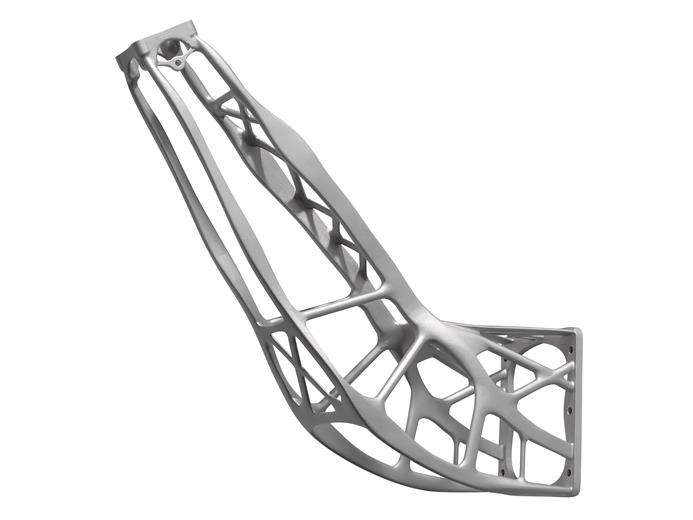 Global technology Group Oerlikon, with vast expertise in materials, has entered into an additive manufacturing (AM) research alliance with Linde, the world's largest industrial gases company, and the Technical University of Munich (TUM), one of the leading German universities in engineering. The partners aim to develop new high-strength, lightweight aluminum-based alloys that can serve the safety and weight reduction needs of the aerospace and automotive industries. The Bavarian Ministry of Economic Affairs is funding 50% of the EUR 1.7 million research project.
9 Oct 2019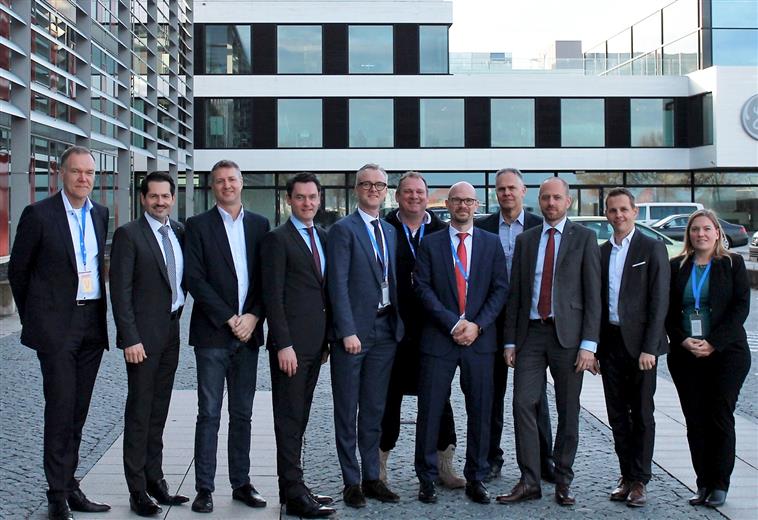 The Technical University of Munich (TUM), Oerlikon, GE Additive and Linde are collaborating to create an additive manufacturing cluster. This cluster is a grouping of companies and organizations that will conduct research on and develop additive manufacturing technology from a single hub location.
9 Oct 2019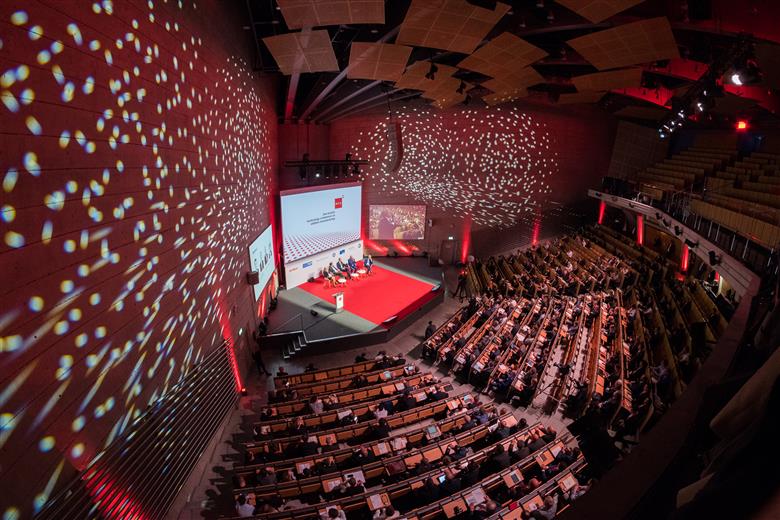 This year, the 3rd Munich Technology Conference (MTC3) at Technical University of Munich (TUM) in Germany will take place on October 8-10, 2019. Organized by Oerlikon, together with its partners GE Additive, Siemens, Linde, McKinsey, TÜV SÜD and TUM, the conference titled "Additive Manufacturing: Accelerating the Industrialization – A Reality Check" will feature top speakers from the industry, academia and political sectors.
20 Sep 2019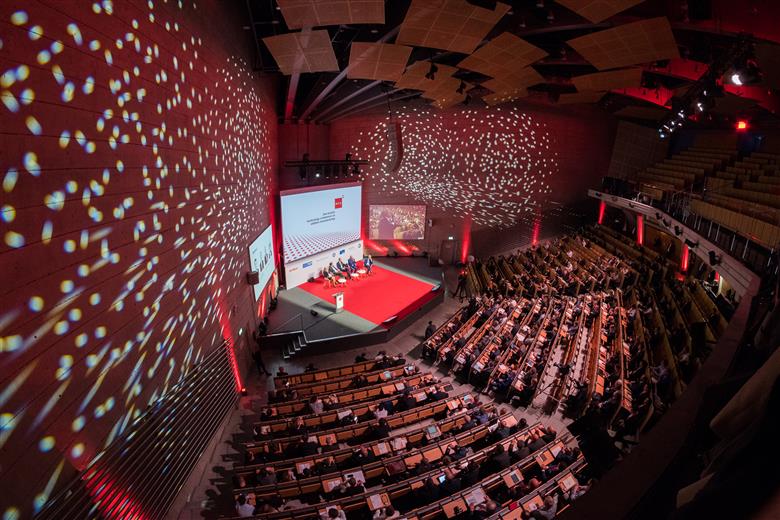 Additive manufacturing is transforming markets. Scalability, cost and production efficiency present challenges to the commercialization of this rapidly evolving technology. Its progression from visionary technology to mainstream commercialization will be the key topic of discussion at the 3rd annual Munich Technology Conference on Additive Manufacturing (MTC3) October 8-10, 2019, at the Technical University of Munich, Germany. Speakers will look at technical and regulatory challenges surrounding the technology today and assess the role of innovation in the future of this exciting field.
19 Jun 2019
Stéphane Cueille, Safran Senior Executive Vice President, R&T and Innovation, Dr. Roland Fischer, CEO of Oerlikon, Jean-Luc Moullet, Chief Technology Transfer Officer at the French National Center for Scientific Research (CNRS), and Alain Celerier, President of the University of Limoges, have signed a Letter of Intent announcing the creation in Limoges of a joint research laboratory, PROTHEIS, and a technology platform, SAFIR, two complementary organizations specialized in surface treatments for aerospace applications. The signing ceremony was attended by Agnès Pannier-Runacher, Secretary of State reporting to the French Minister of the Economy and Finance, in charge of innovation, and Alain Rousset, President of the Nouvelle-Aquitaine region in southwest France.
17 Jun 2019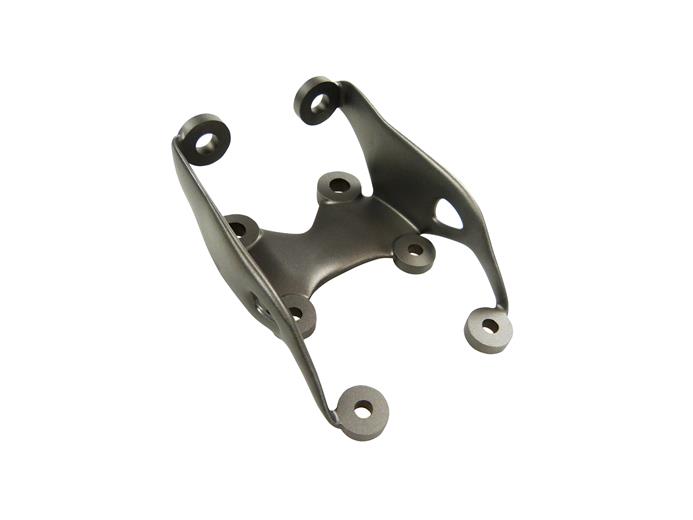 Oerlikon AM and MT Aerospace are partnering to accelerate the use of additive parts in the aerospace and defense industries. The partnership aims to bring efficiency and cost savings to the aerospace and defense market by providing end-to-end solutions to their customers.