20 Nov 2023
Moog Introduces Energy Management System for Electrohydrostatic Actuation Systems
East Aurora, NY, USA, November 20, 2023 – Moog Inc. (NYSE: MOG.A and MOG.B) today announced a new Energy Management System (EMS) for machines with Electrohydrostatic Actuation Systems.
Product Overview
In the machine manufacturing industry, more and more drive systems are being converted from the servo-hydraulic throttle principle to Electrohydrostatic Actuation Systems (EAS). The 4-quadrant capability of the Electrohydrostatic Pump Unit and Servo Drive used in this technology, in combination with the new Moog Energy Management System (EMS), allows regenerative power flows generated during braking or pressure relief to be stored and reused.
The Moog EMS, consisting of power supply and energy storage (ESU-C Storage Unit), also supports machine builders in the important goal of reducing the connected load in the EAS-based machine concept to a fraction of the peak power compared to the hydraulic concept by using actively or passively operating capacitors and/or kinetic storage.
Applications
Oscillating applications such as elastic material testing or gas compressors and pressure intensifiers, where very high positive and negative power peaks occur and low process energies are required, are ideal use cases for the Moog EMS. These peak shaving approaches also make sense for forming presses, injection moulding machines and hexapods.
In customer applications in testing and forming technology, the use of the Moog EMS has enabled the maximum power consumption from the power grid to be reduced by a factor of six in some cases.
Reader enquiries
Moog
William-Moog-Strasse 1
71034 Böblingen
Germany
---
Notes for editors
About Moog Inc.
Moog Inc. is a worldwide designer, manufacturer, and systems integrator of high-performance precision motion and fluid controls and controls systems. Moog's Industrial segment designs and manufactures high performance motion control products, solutions and services combining electric, hydraulic, and hybrid technologies with expert consultative support in a range of applications in energy, industrial machinery, simulation, and test markets. We help performance-driven companies to design and develop their next-generation equipment. Moog Industrial, with fiscal year 2023 sales of US $983 million and over 40 locations worldwide, is part of Moog Inc. (NYSE: MOG.A and MOG.B), which had sales of US $3.3 billion. For more information, please visit www.moog.com.
Related images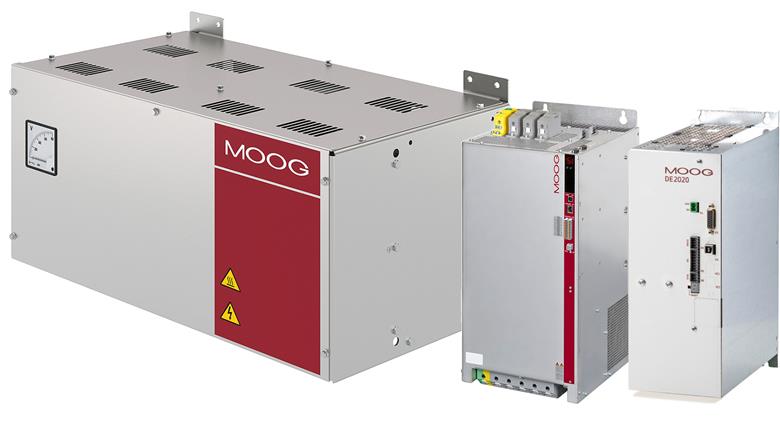 Editorial enquiries
Nicolas Nitsche
Moog
Nancy van Heesewijk
EMG
Also available in