22 Oct 2018
Moog Brings New Modular Die Cushion System to Market
East Aurora, NY, USA, October 22, 2018 – Moog (NYSE: MOG.A and MOG.B) – a designer and manufacturer of high performance motion control products, solutions, and services – will launch its new Modular Die Cushion System to extend the life of deep-drawing dies, improve system reliability and reduce commissioning time for manufacturers. A live display of this new system can be seen during EuroBLECH, Hall 27. Booth G174 between 23 and 26 October in Hannover.
Moog`s new Modular Die Cushion System includes a main cylinder with integrated position measuring technology, accumulators, a hydraulic power unit and a number of manifolds. The system features software libraries, and the control unit's hardware components provide a compact, robust hydraulic system enabling highly dynamic control.
Moog's design team integrated the manifold flange of the new system directly to the cylinder, where it is connected to the main hydraulic accumulators by a separate adaptor manifold. The system reduces force overshoots, which can cause damage in a press. The Modular Die Cushion System uses customer-specific force profiles to ensure the highest level of accuracy in the drawing process.
"Customers will benefit from our extensive experience in developing motion control technology for presses," said Sascha Dany, hydraulic systems engineer at Moog Luxembourg. "As a package, the Modular Die Cushion System can save both time and money. Its easy-to-use software enables a longer life for deep-drawing dies, higher system reliability and reduced time required for commissioning the system in the plant."
Maintenance professionals can easily access the system because of the unique mounting of its main components. The system offers flexible layout options for integrating the manifold, and requires comparatively little piping, which helps customers lower maintenance and piping costs.
Reader enquiries
Moog GmbH

Hanns-Klemm-Strasse 28
71034 Böblingen
Germany
---
Notes for editors
About Moog
Moog Inc. is a worldwide designer, manufacturer and integrator of precision control components and systems. Moog Industrial Group designs and manufactures highly reliable products, solutions and services using motion control and power/data technologies. We combine world-class technologies with expert consultative support in a range of applications in energy, industrial machinery, marine, simulation, and test industries, to name a few. We help performance-driven companies to design and develop their next-generation equipment. Moog Industrial Group, with fiscal year 2017 sales of $843 million and over 40 locations worldwide, is part of Moog Inc. (NYSE:MOG.A and MOG.B), which has sales of US $2.5 billion. For more information, please visit www.moog.com/industrial.
Related images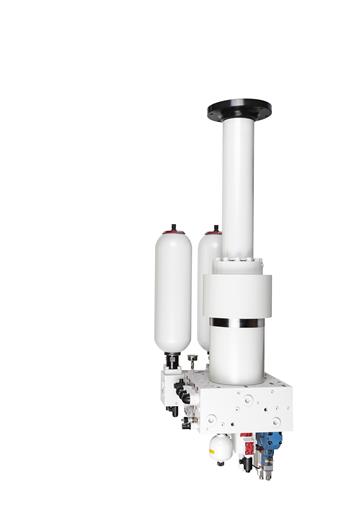 Editorial enquiries
Florence Le Roy
Moog
Anouk Luykx
EMG
Also available in