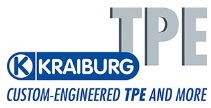 17 Jan 2018
TPEs for Medical and Pharmaceutical Markets
Safety and service on the highest level
With the development of THERMOLAST® M the manufacturer KRAIBURG TPE offers compounds that are approved for use in direct contact with blood and medications. These materials can be colored in conformity with medical compliance requirements and open up new potential fields of applications. TPE compounds of the THERMOLAST® M portfolio can be used for medical and pharmaceutical applications such as primary medical packagings, hospital care applications and resealing membranes.
Medical and pharmaceutical products must fulfill uncompromising requirements for safety, quality and reliability. THERMOLAST® M compounds from KRAIBURG TPE have passed standard biocompatibility certifications. These portfolio materials are certified according to DIN ISO 10993-5 (cytotoxicity), -10 (intracutaneous irritation), -11 (acute system toxicity), USP Class VI (chapter 88), and DIN ISO 10993-4 (hemolysis). These certifications enable processing of the compounds for use in direct contact with medications and blood. In addition, a drug master file (DMF) for the materials is on file with the US Food and Drug Administration (FDA). KRAIBURG TPE is therefore committed to consistent adherence to the specified formulation and manufacturing process. Any necessary changes are announced and implemented in accordance with a defined change control process. After announcement of a change, KRAIBURG TPE guarantees delivery for a period of 24 months and also has the purity of the raw materials guaranteed by its suppliers.
Compounds for medical technology or medical applications are manufactured at KRAIBURG TPE only on special equipment reserved for these products. The company offers its customers in the medical and pharmaceutical sector an extensive service package that ensures maximum control with respect to quality, safety and reliability. THERMOLAST® M compounds can conform to cleanroom processing standards and can be sterilized using standard techniques such as gamma or beta radiation, ethylene oxide or steam.
KRAIBURG TPE will present these medical conforming materials together with the Medical Service Package at the Pharmapack in Paris at booth #D66.
Purity, tolerance, quality, continuous availability and safety of the materials used are top priorities in medical technology and are subject to stringent regulations. These are the principles Aptar Pharma also focuses on. For decades the company has been setting standards for spraying and dosing systems for medical applications including nasal spray pumps, inhalers, drop dispensers and injectors. To further optimize their Ophthalmic Squeeze Dispenser, the manufacturer sought a thermoplastic processable material that allows direct contact with medications. KRAIBURG TPE supported Aptar Pharma in choosing the material through to series production with a comprehensive medical technology service package. The result is a new component manufactured from a new THERMOLAST® M material developed by KRAIBURG TPE for the medical and pharmaceutical market.
For all materials from the THERMOLAST® M portfolio KRAIBURG TPE guarantees product reliability and safety within the scope of its Medical Service Package. In addition to this quality assurance, the change control process for medical and pharmaceutical technology at KRAIBURG TPE enables the company to guarantee the consistency and availability of the formulation for two years.
Guaranteed integrity
The Ophthalmic Squeeze Dispenser from Aptar Pharma is the only repeated-use dosing system thus far approved by the FDA for liquid medications that do not contain preservatives. The design contains no metal parts whatsoever in the drug flux and is therefore also suitable for very sensitive formulations. The purely mechanical functioning principle of the seal membrane and spring unit eliminates the possibility of microbiological contamination of the liquid.
Reader enquiries
KRAIBURG TPE GmbH & Co. KG
Friedrich-Schmidt-Str. 2
84478 Waldkraiburg
Germany
---
Notes for editors

About KRAIBURG TPE
KRAIBURG TPE (www.kraiburg-tpe.com) is a global manufacturer of thermoplastic elastomers. From its beginning in 2001 as subsidiary of the historical KRAIBURG Group founded in 1947, KRAIBURG TPE has pioneered in TPE compounds, today being the competence leader in this industry. With production sites in Germany, the US, and Malaysia the company offers a broad range of compounds for applications in the automotive, industrial, consumer, and for the strictly regulated medical sectors. The established THERMOLAST®, COPEC®, HIPEX®, and For Tec E® product lines are processed by injection molding or extrusion and provide numerous processing and product design advantages to manufacturers. KRAIBURG TPE features innovative capabilities as well as true global customer orientation, customized product solutions and reliable service. The company is certified to ISO 50001 at its headquarters in Germany as well as in Malaysia and holds ISO 9001 and ISO 14001 certifications at all global sites. In 2016, KRAIBURG TPE, with over 550 worldwide employees, generated sales of 167 million euros.
Related images
Editorial enquiries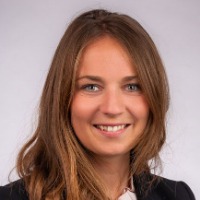 Simone Hammerl
Public Relations EMEA & Americas
KRAIBURG TPE GmbH & Co. KG
simone.hammerl@​kraiburg-tpe.com
Marlen Sittner
Head of Digital Marketing EMEA
KRAIBURG TPE GmbH & Co. KG
marlen.sittner@​kraiburg-tpe.com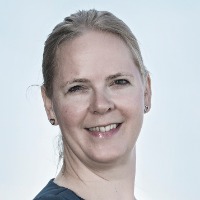 Siria Nielsen
EMG