Heubach

With a tradition of delivering excellence that stretches back over 200 years, the Heubach name is synonymous with innovation, attention to customer needs and reliability in creating colors. Today's Heubach is a global industry leader in the field of organic, inorganic and anti-corrosive pigments, pigment preparations, dyes and specialty materials. Heubach is committed to a reliable supply of high-quality materials to meet customers demanding production environments. Sustainability is a part of the Heubach DNA. Heubach has a global manufacturing footprint including 19 facilities around the globe and generates approximately EUR 1 billion in annual sales. For more information, please visit www.heubachcolor.com.
Heubach
5 Apr 2022
The new Heubach Group, a leading provider of comprehensive color solutions with a highly complementary portfolio of products, technologies, manufacturing sites, customer service capabilities and supply chains will for the first time be at the American Coatings Show in Indianapolis in April (5-7, 2022).
3 Jan 2022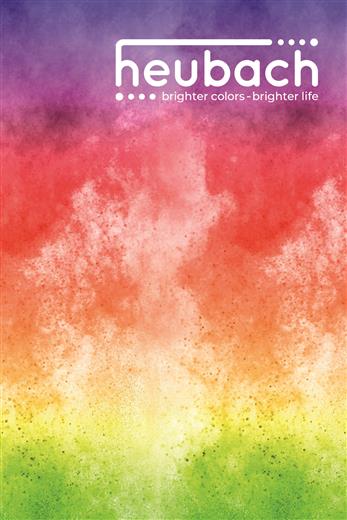 The Heubach Group ("Heubach"), a leading global producer of pigments and SK Capital Partners ("SK Capital"), a private investment firm focused on the specialty materials, chemicals and pharmaceuticals sectors, announced today the completion of the acquisition of Clariant's Global Colorants Business ("Clariant Pigments"). The combined business will operate under the Heubach brand, creating a global pigment technology and industry leader.