EconCore
EconCore provides technology for the continuous production of honeycomb sandwich materials. The fast, versatile, continuous ThermHex process allows users to produce sandwich materials for various applications including automotive, transportation, building and construction, industrial packaging/graphical displays, furniture and many others at minimal cost, weight and environmental impact. For more information, please visit www.econcore.com.
EconCore
Ambachtenlaan 25
3001 Leuven
Belgium
+32 16381060
www.EconCore.com
@EconCore
company-beta/409701/
5 Jul 2018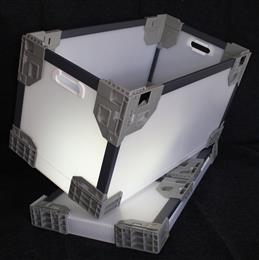 EconCore actively licenses its technology for the continuous production of thermoplastic honeycomb core materials, to companies around the world in various industry sectors. The advantage of being able to produce core materials with optimized performance-to-weight ratios, at high speeds, in high volumes, and with the lowest possible costs, has brought the honeycomb structure – once reserved for aerospace and low volume, less cost-sensitive domains – to mass markets.
27 Jun 2018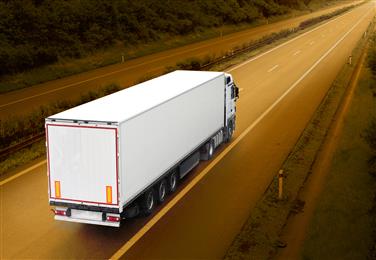 EconCore has established a reputation as a leader in thermoplastic honeycomb core materials and technology. Connecting the steps of first making the honeycomb core with in-line bonding of skins to make lightweight and stiff sandwich panels has enabled EconCore to license its ThermHex process to companies around the world operating in various market sectors. The key is the technology's versatility of materials, combined with a high-speed, continuous, cost-efficient production process. EconCore's ThermHex process allows users to provide performance-to-weight-optimized materials with a honeycomb structure to higher-volume applications than previously possible. Instead of being limited to low-volume and less cost-sensitive domains, EconCore brings honeycomb structure to mass markets.
5 Jun 2018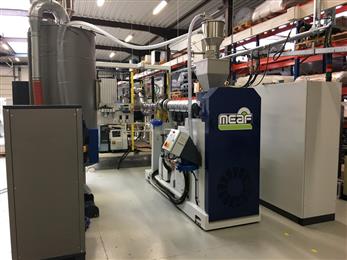 EconCore is making strong progress in development of new all-thermoplastics continuous honeycomb cores. The advances come in the wake of the installation of a fully-functional laboratory-scale extrusion and forming line at the company's recently-refurbished R&D facilities in Leuven, Belgium.
3 Apr 2018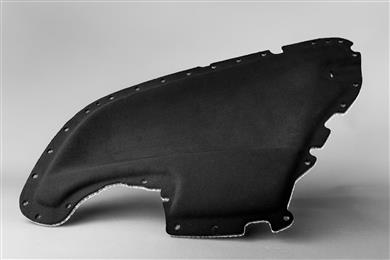 Thermoplastic honeycomb core production technology provider EconCore will unveil its latest successes at NPE2018, running from May 7 to 11 in Orlando, FL. The Belgian company, which licenses its ThermHex technology around the world for production of polypropylene (PP) honeycombs and sandwich materials, will also provide information on an elaboration of its process capabilities that enables production of honeycombs in high performance thermoplastics. A further development enables the integrated production of what it terms organosandwich — honeycomb cores with continuous fiber reinforced thermoplastic skins.
5 Mar 2018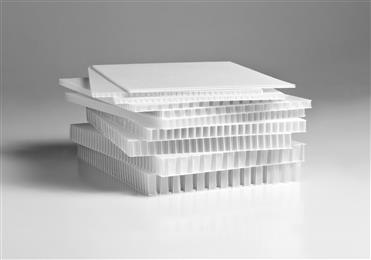 EconCore is extending the capabilities of its innovative ThermHex technology for production of high-performance lightweight thermoplastic honeycomb core materials and sandwich panels. The company, which already licenses the technology for production of polypropylene honeycombs, is now able to produce honeycombs from high performance thermoplastics (HPT). A further development enables the integrated production of Organosandwich preforms with continuous fibre-reinforced skins.
8 Feb 2018
EconCore's continuous process for producing high performance lightweight thermoplastic honeycomb cores for composites is set to be a crowd-puller at JEC World 2018 in Paris on March 6 to 8. Its ThermHex process meets the growing need for replacing complex, heavy and expensive parts in highly demanding applications across industries. On Stand R73 in Hall 6, EconCore will present results of new development and tests on honeycombs made in modified polycarbonates, polyamide 66 and polyphenylene sulfide. The work is being carried out in its newly refurbished R&D facilities in Leuven, Belgium.
16 Nov 2017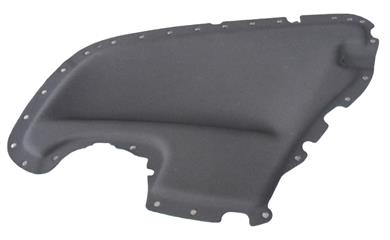 EconCore will be presenting its innovative technology for the continuous production of honeycomb sandwich materials at CAMX 2017, the composites and advanced materials expo taking place in Orlando, FL, on December 12-14. The high-speed, high-efficiency continuous process can produce honeycombs from a wide range of thermoplastics and laminate them in-line with skin materials of various types. The high level of integration helps ensure exceptional cost-effectiveness, not possible with conventional technologies. It is ideal for companies operating in cost-sensitive applications, including automotive and transportation, industrial packaging, and building & construction.
19 Oct 2017
Industry leaders in commercial transportation, industrial packaging, building materials, automotive interiors and other application markets gathered in Belgium earlier this month for a Technology Summit focusing on EconCore's patented ThermHex process. The purpose of the biennial event hosted by EconCore, the world leader in new technologies for economic sandwich material production, is to promote the exchange of new developments and experiences in the implementation of lightweight honeycomb core manufacturing technology between established, new and potential future licensees of the technology. The cumulative knowledge from the shared experiences provides significant benefits across the value chain of all participants.
19 Sep 2017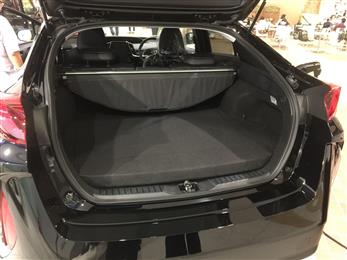 Japanese automotive OEM Toyota has adopted an interior part using unique honeycomb material solution for its new hybrid model Prius PHV launched earlier this year. The solution, based on ThermHex thermoplastic honeycomb core technology developed by EconCore, is implemented in the trunk cover of the car. This was achieved thanks to developments of Gifu Plastic Industry Co. from Japan using technology licensed from EconCore. Due to its combination of strength and rigidity and optimized material performance, the ultra-low weight honeycomb delivers weight savings of 50 % as a core part inside the trunk cover compared to previous conventional material set-ups based on cardboard and metal.
7 Sep 2017
Thermoplastic honeycomb technology specialist EconCore has joined forces with Diehl Aircabin to develop next- generation solutions for aircraft interior modules during a European Commission funded project. The two companies envisage a new highly cost-effective process for creating modules by thermoforming and functionalizing mono-material sandwich panels in a single step.