17 Jun 2021
EMG celebrates 30 years in industrial B2B marketing
Bergen op Zoom, Netherlands, June 17, 2021 – EMG, the specialist B2B communications agency, has reached a major milestone in its history by entering its fourth decade as a business.
Since establishing in 1991, the agency has grown strong roots in the B2B marketing world, empowering enterprises across a range of industries by providing expert content, digital, strategic and analytical marketing services.
Reflecting on the past three decades, EMG Chairman and Founder Greg Farrett commented: "We have come a long way since we started the company in 1991.
"While during the last decade there has been a major shift to digital content and lead generation campaigns, our key strengths have stayed unchanged – the ability to understand complex technologies, industrial products and processes, and translate this complexity into comprehensive, effective communications campaigns.
"We are a business built on people, knowledge and relationships, and we are proud of our team of professionals."
The next chapter of EMG's development involves building on its trusted reputation in the world of industrial B2B marketing. EMG will continue to connect industrial innovators to the influential and high-value audiences they need in innovative ways, harnessing the full suite of digitally empowered tools at our disposal.
Rikke Wivel, CEO, added: "EMG is a company with amazing heritage and clear vision for the future. One of our unique characteristics is the ability to deliver agile services at speed.
"We get our energy and inspiration from working with some of the most cutting-edge industrial clients, empowering them with end-to-end services that deliver hard hitting media relations and standout content with renowned media expertise."
To mark 30 years in business, EMG has created an interactive timeline which charts its story since founding in 1991, both as an organization and through the lens of its employees.
To discover more about EMG's journey to date, view the timeline on our website at: www.emg-marcom.com/about/30_years.
Reader enquiries
EMG
Lelyweg 6
4612 PS Bergen op Zoom
Netherlands
---
Notes for editors
About EMG
EMG is an independent, privately-owned marketing services agency. We offer content marketing, integrated communications and influencer relations for industrial technology companies. Founded in 1991, we operate globally from our offices in the Netherlands and China. Our 50-strong team brings unparalleled experience working across multiple industry sectors and offers in-depth knowledge of communications channels in automation, chemicals, construction, energy, healthcare, packaging, plastics, processing, transportation and technology markets.
For more information, please visit www.emg-marcom.com or follow us on Twitter, LinkedIn and Facebook.
Related images
Editorial enquiries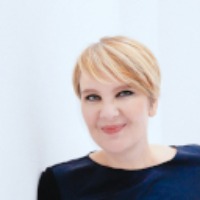 Rikke Wivel
CEO
EMG