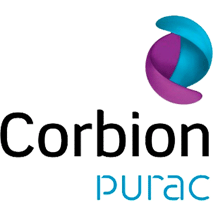 8 Jun 2012
Purac supports Biobased Kidshouse with PLA roof insulation
Gorinchem, 8 June 2012

On 4 June 2012 a Biobased Kidshouse, sponsored by Purac, was opened by the Dutch Minister of Economic Affairs, Agriculture and Innovation. The Biobased Kidshouse is an initiative of BE-Basic, an international public-private partnership, funded by the Dutch government in the field of sustainable chemistry and ecology. The Biobased Kidshouse intends to educate children with respect to biobased materials, in order to promote a biobased economy towards future generations.
The Biobased Kidshouse is located in the area Education & Innovation, next to the 'My Green World' pavillion at the Floriade in Venlo, The Netherlands, and has been created entirely from innovative, biobased building materials. Every part of the house has been produced from materials based on natural resources and the materials can easily be reused or recycled. Some examples include wall switches and cable ducts made from bioplastics and roof insulation panels made from expanded PLA foam. The project demonstrates how biobased construction can reduce our dependency on fossil fuels.
The official opening of the Biobased Kidshouse took place on Monday 4th June and was done by the Dutch Minister of Economic Affairs, Agriculture and Innovation Mr. Verhagen.
Rop Zoetemeyer, former CTO of Purac, comments: "This project is a good example of educating our children about the opportunities of biobased materials in order to stimulate the next generations to develop a thorough biobased economy".
Reader enquiries
Corbion
Purac Biochem bv
Arkelsedijk 46 • 4206 AC Gorinchem
P.O. Box 21 • 4200 AA Gorinchem
Netherlands
---
Notes for editors

About Purac
Purac is a leading company in lactic acid based bioplastics and the worldwide market leader in lactic acid, lactic acid derivatives and lactides. Purac develops the bioplastics market through innovative solutions and partnerships with a select group of companies in the plastics industry. Purac has 80 years of experience in the development, manufacturing and marketing of these products in a broad range of industries. Purac operates production plants in the USA, the Netherlands, Spain, Brazil and Thailand and markets its products through a worldwide network of sales offices and distributors. Purac is headquartered in The Netherlands and is a part of CSM.
For more information: www.purac.com/bioplastics.
Related images
Editorial enquiries
Lex Borghans
Corbion
Kevin Noels
EMG