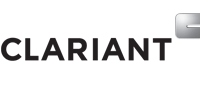 5 Oct 2021
Clariant will increase prices for Pigments & Pigment Preparations for Quinacridones
Global price increase effective October 6th, 2021
Powder Pigments
Prices will rise by 11,00 USD/Kg for all PR122 and PV19 grades with country of origin China
Prices will rise by 9,00 USD/Kg for PR122 – all other grades
Prices will rise by 13,25 USD/Kg for PV19 – all other grades
Preparations
Prices will increase based on the specific pigment content
Muttenz, October 5, 2021 – Clariant, a focused and innovative specialty chemical company, today announced global price increases across its Quinacridone product portfolio.
The increases will become effective October 6, 2021. The price increases are necessary to recover significant on-going cost increases for one of the key raw materials to manufacture Quinacridones (PR122 and PV19).
The unprecedented price surge of yellow phosphorous and consequently polyphosphoric acid in recent weeks caused by energy quotas in China, forces us to announce price increases for our Quinacridone pigments with immediate effect.
Prices for the pigment portfolio will increase by:
Powder Pigments
| | |
| --- | --- |
| All Quinacridones with country of origin China | +11,00 USD/Kg |
| PR122 | + 9,00 USD/Kg |
| PV19 | +13,25 USD/Kg |
Preparations
| | |
| --- | --- |
| PR122 | based on specific pigment content, by up to 4,06 USD/Kg |
| PV19 | based on specific pigment content, by up to 4,24 USD/Kg |
Customers will be informed individually as to how it applies to their products.
Reader enquiries
Clariant International Ltd
Rothausstrasse 61
4132 Muttenz 1
Switzerland
+41 61 469 6742
www.clariant.com
@clariant
Clariant
ClariantInternational
clariant_international
The Moleculist Blog
---
Notes for editors
Clariant is a focused, sustainable and innovative specialty chemical company based in Muttenz, near Basel/Switzerland. On 31 December 2020, the company employed a total workforce of 13 235. In the financial year 2020, Clariant recorded sales of CHF 3.860 billion for its continuing businesses. The company reports in three business areas: Care Chemicals, Catalysis and Natural Resources. Clariant's corporate strategy is based on five pillars: focus on innovation and R&D, add value with sustainability, reposition portfolio, intensify growth, and increase profitability.
Clariant's Business Unit Pigments is a leading global provider of organic pigments, pigment preparations and dyes. The vastly diverse portfolio corresponds to the high standards for colors and coatings in industrial, automotive and architectural applications. The business unit also provides solutions for the plastics industry, for special applications in the aluminum, agricultural and consumer goods sector, as well as for traditional printing processes, inkjet printing and toner applications. The Pigments business unit continues to bring new and innovative materials to the market, with a strong emphasis on environmental aspects and sustainability.
Editorial enquiries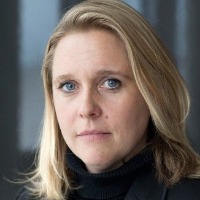 Stefanie Nehlsen
Clariant International Ltd
+41 61 469 63 63
stefanie.nehlsen@​clariant.com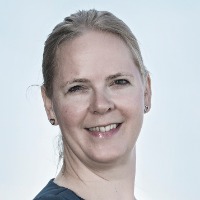 Siria Nielsen
EMG
+31 164 317 036
snielsen@​emg-marcom.com
@siriajonna