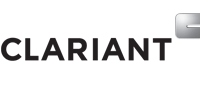 29 Aug 2017
Clariant and DKSH sign agreement for next level pharmaceutical packaging solutions in Vietnam
Partnering with DKSH, Clariant provides its next level packaging solutions to pharmaceutical and nutraceutical manufacturers in Vietnam.
Vietnam is one of the key strategic markets for Clariant Business Line Medical Specialties to expand in the South East Asia region.
Singapore, August 29, 2017 – Clariant, a world leader in specialty chemicals, and DKSH, a leading Market Expansion Services provider, have signed an agreement for DKSH to market and distribute Clariant's atmosphere controlled packaging product range for pharmaceutical and nutraceutical manufacturing in Vietnam.
DKSH's Business Unit Performance Materials is strategically positioned in Vietnam to provide Clariant's next level packaging solutions to its large and loyal customer base of pharmaceutical and nutraceutical manufacturers.
Under the agreement, DKSH will market and distribute high quality desiccant caps, packets, canisters, capsules, IDC, T&S and advanced desiccant polymer from Clariant's Business Line Medical Specialties to the pharmaceutical and nutraceutical industries in Vietnam. One of the flagship products are handy active tubes (HAT) – durable, rigid containers with a convenient flip-top cap and built-in desiccant. The HAT line of flip-top tubes is an ideal vial for diagnostic test strips, as well as pharmaceuticals such as effervescent tablets, chewables and lozenges.
The packaging materials are extremely effective in preventing moisture and oxygen from entering inside plastic pharmaceutical bottles. In turn, this ensures that pharmaceutical products do not lose their efficacy before the end of their shelf life. Especially in South East Asia's hot and humid climate, this is a decisive competitive factor.
DKSH was chosen for its first-class reputation, solid logistics infrastructure and strong regulatory backbone in Vietnam. With its deep regulatory know-how, DKSH guarantees absolute compliancy for its products to ensure an uninterrupted supply to its manufacturing customer base.
Tanja Schaffer, Vice President, Global Pharmaceutical Industry, DKSH, stated: "We are very pleased to work with Clariant, who are the technical leaders for atmosphere controlled packaging, and to add their outstanding packaging solutions to our comprehensive portfolio for Vietnam. Our valued business partners will benefit from the high quality of this range and will be able to pass this value on to the consumer. We very much look forward to a successful partnership with Clariant."
Jerry Shi, Head of Sales SEA &P, Business Line Medical Specialties, Clariant BU Masterbatches, stated: "Clariant Business Line Medical Specialties is expanding its presence in the South East Asia market, and Vietnam is one of the key strategic markets for the years to come. Partnering with DKSH Pharmaceutical Industry, a strong international distribution and market expansion services provider with impressive local Vietnam connections, will allow the range of our premium products to be sold through a reputable distributor with the additional benefits and resources of local understanding, service and support. This partnership provides great opportunities for our businesses and brings new opportunities to the region."
® TRADEMARK OF CLARIANT REGISTERED IN MANY COUNTRIES.
Reader enquiries
Clariant International Ltd
Rothausstrasse 61
4132 Muttenz 1
Switzerland
+41 61 469 6742
www.clariant.com
@clariant
linkedin.com/company/clariant
---
Notes for editors
Clariant is a globally leading specialty chemicals company, based in Muttenz near Basel/Switzerland. On 31 December 2016 the company employed a total workforce of 17 442. In the financial year 2016, Clariant recorded sales of CHF 5.847 billion for its continuing businesses. The company reports in four business areas: Care Chemicals, Catalysis, Natural Resources, and Plastics & Coatings. Clariant's corporate strategy is based on five pillars: focus on innovation through R&D, add value with sustainability, reposition portfolio, intensify growth, and increase profitability.
DKSH is the leading Market Expansion Services provider with a focus on Asia. As the term "Market Expansion Services" suggests, DKSH helps other companies and brands to grow their business in new or existing markets. Publicly listed on the SIX Swiss Exchange since 2012, DKSH is a global company headquartered in Zurich. With 780 business locations in 36 countries – 750 of them in Asia – and 30,320 specialized staff, DKSH generated net sales of CHF 10.5 billion in 2016. DKSH was founded in 1865. With strong Swiss heritage, the company has a long tradition of doing business in and with Asia and is deeply rooted in communities and businesses across Asia Pacific.
DKSH Business Unit Performance Materials is a leading specialty chemicals distributor and provider of Market Expansion Services for performance materials, covering Europe, North America and the whole of Asia. The Business Unit sources, develops, markets and distributes a wide range of specialty chemicals and ingredients for pharmaceutical, personal care, food & beverage as well as various industrial applications. In addition, it creates innovative and cutting-edge concepts and applications in 27 innovation centers located worldwide. With 80 business locations in 31 countries and around 990 specialized staff, Business Unit Performance Materials generated net sales of CHF 870.6 million in 2016.
Related images