Welcome to PressReleaseFinder
This service is aimed at editors of business and technical publications around the world and offers up to date business news, press releases, and background information including high resolution images.
Don't want to miss out on the latest news? Check us out on Twitter, Facebook and Instagram or subscribe to PressReleaseFinder News.
If you want to share your thoughts with us, feel free to use the feedback form.
8 Dec 2022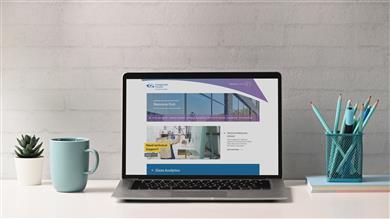 Customers and the wider glass community of fabricators, processors, wholesalers, architects and specifiers can now benefit from 24/7 online access to the Guardian Glass Resource Hub, a new digital platform that offers a wealth of technical information on glass, as well as engineering, analytical and specification tools, marketing resources and interactive training – all in one place.
8 Dec 2022
化学業界のグローバルリーダーであるSABICは、PCR(ポストコンシューマーリサイクル)材料をベースとした新たなLEXAN™フィルム製品を発表し、循環型社会の実現に向けた取り組みを強化する。このソリューションは、バージンPCフィルム製品と同等の性能を発揮し、持続可能性に重要なメリットを提供する。PCRをベースとしたSABICの新しいフィルムはTRUCIRCLE™ポートフォリオとサービスの一環として開発されており、グラフィック、ディスプレイ、電気、セキュリティ、IDカードなど幅広い用途に向けて、難燃性および非難燃性の高機能製品が追加された。これらのフィルム製品は12月7日から9日まで幕張メッセで開催されるフィルムテックジャパン展(ホール6、ブース番号28-52)で展示紹介される。
7 Dec 2022
Mondi, a global leader in sustainable packaging and paper, has supported Angulas Aguinaga® on its journey to switch to a recyclable paper-based packaging for its Krissia® brand chilled surimi sticks, greatly reducing the amount of plastic being used.
7 Dec 2022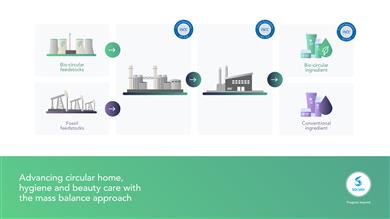 Solvay announces that its Zhangjiagang plant in China has been certified under the mass balance regime of the International Sustainability and Carbon Certification (ISCC) PLUS system for manufacturing bio-circular Fentamine® DMAPA UP. This chemical intermediate is key to manufacturing the Mirataine® range of surfactants, which are used in several home, hygiene and beauty care applications spanning from dishwashing liquids to surface cleaners and from shampoos to body washes.
7 Dec 2022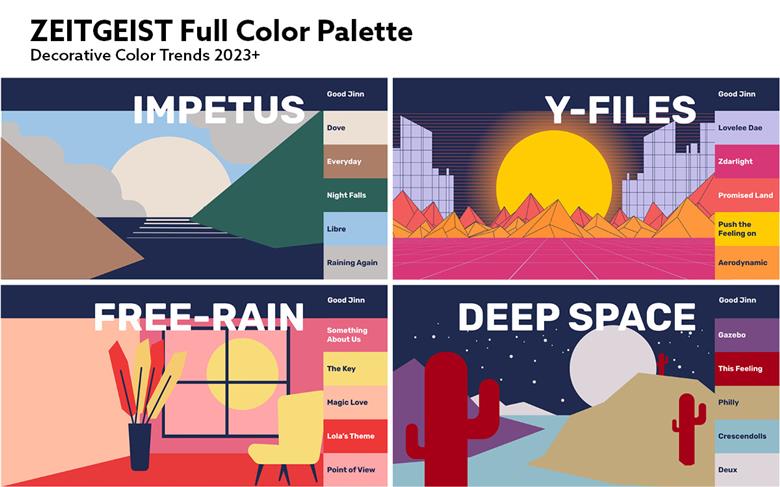 Zeitgeist invokes the mood of the age and perhaps no feeling more closely reflects this spirit of the time than that we must salvage our planet. With sustainability as a guiding principle, Heubach's 2023 Decorative Color Trends set a new direction in color and application techniques for decorative coatings.
6 Dec 2022
SABIC, a global leader in the chemical industry, today launched a new grade of ULTEM resin that can assist designers in elevating the styling and aesthetics of consumer electronics components while reducing costs by approximately 25 percent compared to metal. New ULTEM DT1820EV resin delivers a smooth, high-gloss finish that provides an exceptional surface for different decorative aesthetics: paint-free color, secondary painting or metallization using physical vapor deposition (PVD). To further improve the appearance, this polyetherimide (PEI) material features excellent surface hardness to help minimize scratches, and high modulus to help avoid PVD layer cracks. Its high flow enables complex, thin-wall geometries that support miniaturization and weight reduction. Potential applications include camera deco rings, smartphone touch panel frames and smartwatch frames.
2 Dec 2022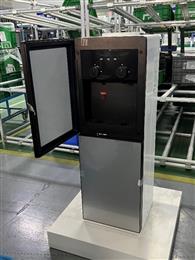 INEOS Styrolution, the global leader in styrenics, has today announced that its ABS ECO grades, manufactured from post-consumer recycled (PCR) ABS produced by GER , have been successfully validated by Midea for its range of sustainable household appliances, including air conditioners, refrigerators and water dispensers.
1 Dec 2022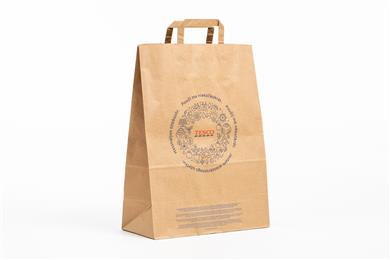 Mondi, a global leader in sustainable packaging and paper, recognised in two categories at the Sustainable Packaging News Awards 2022 for the circular economy and the overall category.
30 Nov 2022
SABIC, a global leader in the chemical industry, today introduced LNP™ KONDUIT™ 8TF36E compound, a new specialty material that helps address the stringent demands of burn-in test sockets (BiTS) used to stress-test double-data-rate (DDR) memory integrated circuits (ICs). As the number of pins and the testing temperature for DDR ICs increase and their dimensions shrink, materials used in BiTS components must deliver enhanced properties. SABIC's new compound provides very high flow to help enable complex, miniaturized BiTS designs; excellent dimensional stability and high temperature resistance to enhance BiTS functionality during testing; and high thermal conductivity to rapidly dissipate heat afterwards.
30 Nov 2022

Synova, SABIC Global Technologies B.V., an affiliate of Saudi Basic Industries Corporation (SABIC), and Technip Energies (T.EN) have signed a Joint Development and Cooperation Agreement on November 23, 2022 to collaborate on the development and realization of a commercial plant, which will produce olefins and aromatics from plastic waste. The plant will use a combined technology developed by Synova and T.EN and will be integrated with one of SABIC's steam crackers. As such, the plant will contribute to SABIC's vision of closing the loop on used plastic.
30 Nov 2022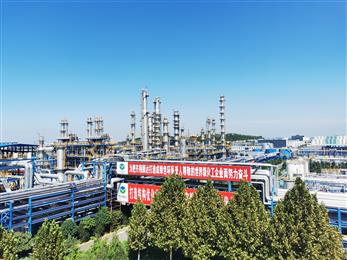 Clariant Catalysts has teamed up with Evonik and thyssenkrupp Industrial Solutions (tkIS) in a major propylene oxide project for one of China's largest rubber producers. Qixiang Tengda is one of the leading global producers of carbon-four chemical products, such as methyl ethyl ketone and maleic anhydride. Expanding into the carbon-three value chain, the company's new propylene oxide plant in Zibo city, Shandong province, relies on Evonik-tkIS HPPO technology to convert propylene in the presence of hydrogen peroxide (HP) directly into propylene oxide (PO). The plant will have an annual production capacity of 300,000 tons.
25 Nov 2022
TotalEnergies announces the construction of a new production line of high-performance recycled polypropylene for automotive in its polymer plant in Carling, France.
25 Nov 2022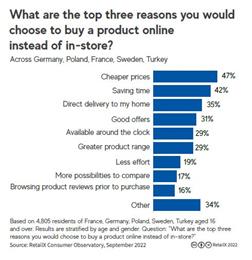 Mondi, a global leader in sustainable packaging and paper, shares its fourth annual consumer trend survey, which offers a deep dive into online shopping behaviour and consumers' attitudes to packaging. The survey, conducted by RetailX, is the most in-depth study to date, with 1,000 consumers each in France, Germany, Poland, Sweden and Turkey. For the first time it also includes an analysis of generational differences in online shopping patterns.