27 Jun 2019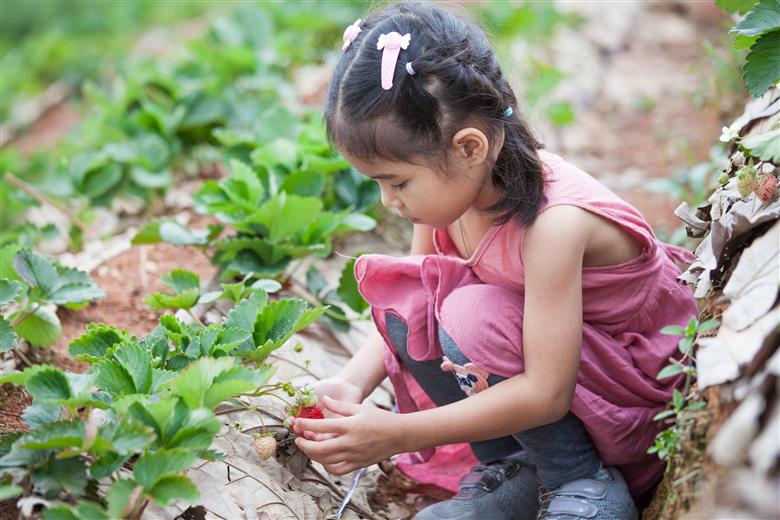 SABIC, a global leader in the chemical industry has today launched its Sustainability Roadmap aligned to the United Nations Sustainable Development Goals (SDGs), outlining ambitious targets relating to resource efficiency, climate change, the circular economy, food security, sustainable infrastructure, and preservation of the environment.
26 Jun 2019
SABIC, a global leader in the chemical industry, is to highlight its commitment to circular solutions and reducing plastics waste under the theme of "Making a world of difference together". SABIC will be addressing global trends by inspiring processes for using bio-renewable and recycled feedstock, and designing product solutions for its customers in diverse industries which supports recyclability, durability and optimal reuse, helping build a better world.
19 Jun 2019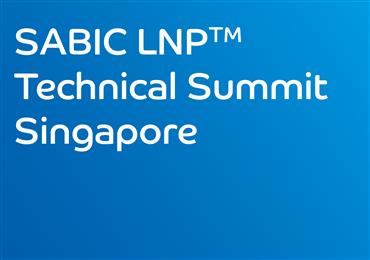 SABIC is continuing to hold a series of technical summits in Asia to mark 70 years of its LNP™ product line of engineering thermoplastic compounds and copolymers. After a series of events organized globally over the past few months, including across China and Malaysia, the next summit takes place in Singapore on June 18 and 19. Around 250 delegates, including engineers and designers at ODMs and OEMs, molders and toolmakers from across Southeast Asia, India and Japan, converged on the Park Royal Hotel for a series of presentations, displays, and one-on-one meetings with SABIC experts .
11 Jun 2019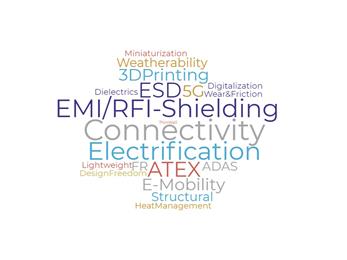 SABIC is holding a series of technical summits around the world to mark 70 years of its LNP™ product line of engineering thermoplastic compounds and copolymers. Following a series of events in Asia that began late last year, SABIC has initiated a schedule of events in cities across Europe and the USA.
21 May 2019

SABIC has announced that the company is making significant investments in expanding the capacity of its ULTEM™ and EXTEM™ high heat resin production in order to meet growing demand. The new production plant in Singapore is due to come on-stream in the first half of 2021, making SABIC the only high heat resin producer with manufacturing capability in all regions. In addition to this, investments to stretch our short term capacity were made to support the immediate growing demand. Rudy Miller, Director, High Heat Business, shares the company's strategy for the ULTEM™ and EXTEM™ business.
16 May 2019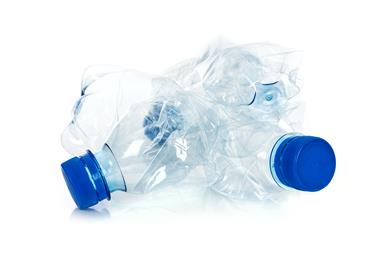 SABIC today introduced its LNP™ ELCRIN™ iQ portfolio of polybutylene terephthalate (PBT) compounded resins derived from recycled polyethylene terephthalate (rPET) to support the circular economy and help reduce plastic waste. By chemically upcycling consumer-discarded PET (primarily single-use water bottles) into higher-value PBT materials with enhanced properties and suitability for more-durable applications, the company is encouraging the use of recycled resins. These products also offer a smaller cradle-to-gate environmental footprint than virgin PBT resin, as measured by Cumulative Energy Demand (CED) and Global Warming Potential (GWP).
13 May 2019
A series of LNP™ technical summits held by SABIC in Greater China over the last four months to mark 70 years of its LNP product line concluded on April 23 in Beijing. In all, around 750 delegates from processors, end-users and design houses came to see and hear about the latest solutions in engineering thermoplastic compounds and copolymers from the company, which has pioneered numerous innovative developments in the field. They also had in-depth discussions with the scientists and technologists behind the LNP product line, who are committed to providing unique offerings and help create value for the customers.
18 Apr 2019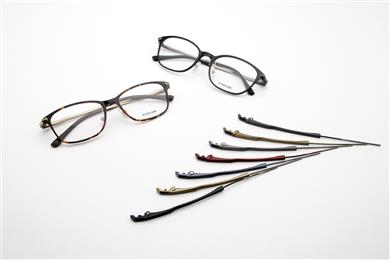 A combination of excellent mechanical, thermal and chemical properties is proving a winning solution for ULTEM™ resin from SABIC in lightweight spectacle frames with novel decorative effects from Zhengda Optical. The Chinese company injection molds frames in ULTEM™ resin, a polyetherimide (PEI) resin that can be metallized to produce highly attractive designs.
2 Apr 2019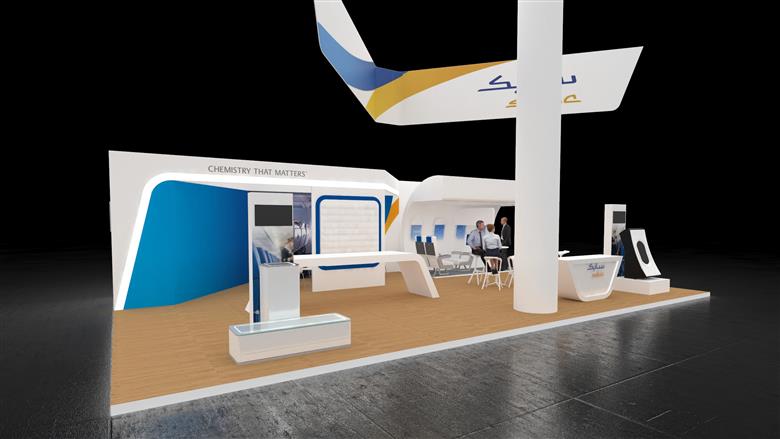 Airlines are seeking competitive advantages to be gained from the enhanced inflight experience - particularly in the form of increased cabin comfort - both in premium and economy classes. Additionally, airlines are looking to capitalize on product differentiation through strong branding and distinctive interior design. From an operational perspective, the 'light weighting' of aircraft components continues to be an important enabler in allowing airlines to minimize costs and reduce maintenance and refurbishment cycles, while maintaining the highest levels of safety excellence, design flexibility and improved passenger experience. Advanced thermoplastic composites are now an important solution for such applications.
19 Mar 2019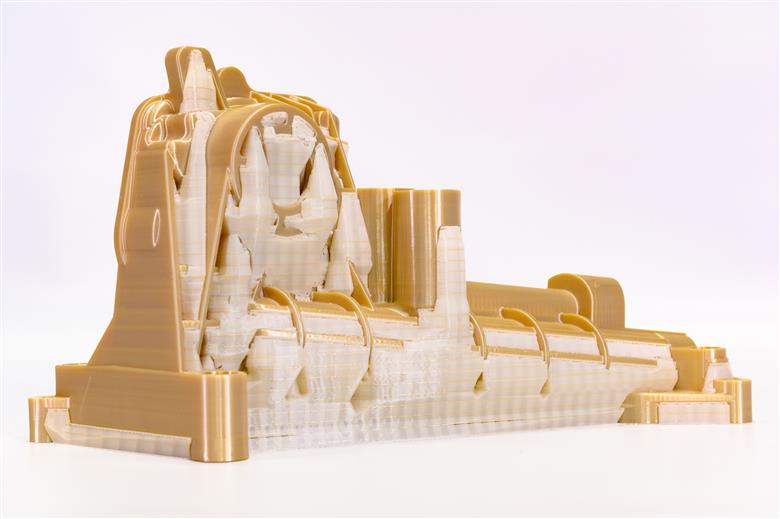 SABIC, a global leader in the chemical industry, today announced the launch of AMS31F filament, the company's breakaway support material for fused deposition modeling. The new filament maintains rigidity during printing and provides exceptional pliability during post processing to enable easier removal of scaffolding at room temperature, which can help reduce the time required to produce finished parts. The new AMS31F filament is for use with SABIC's ULTEM™ AM9085F filament, a high-performance polyetherimide (PEI) material that provides high heat resistance and mechanical strength which are optimal properties for potential aerospace applications, as well as for automotive, oil and gas and tooling applications.
14 Mar 2019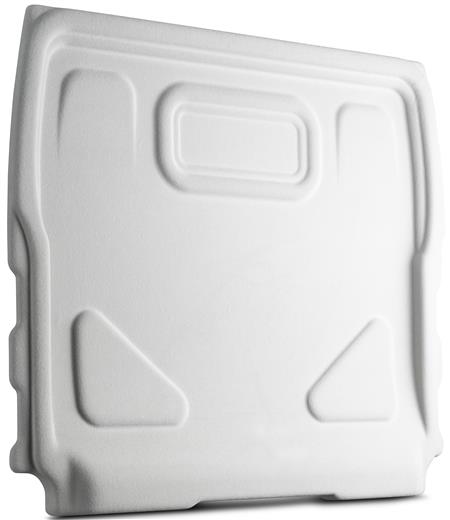 SABIC announced at JEC World 2019 a new, cutting-edge technology for producing lightweight, cost-effective and recyclable vehicle panels using its UDMAX™ tape, a unidirectional, fiber-reinforced thermoplastic composite. This innovative technology, which is designed to replace traditional panels made of metal and thermoset materials for interior and exterior automotive applications, will soon be commercialized in the bulkhead of a light commercial vehicle (LCV) produced in large scale for the global automotive market.
13 Mar 2019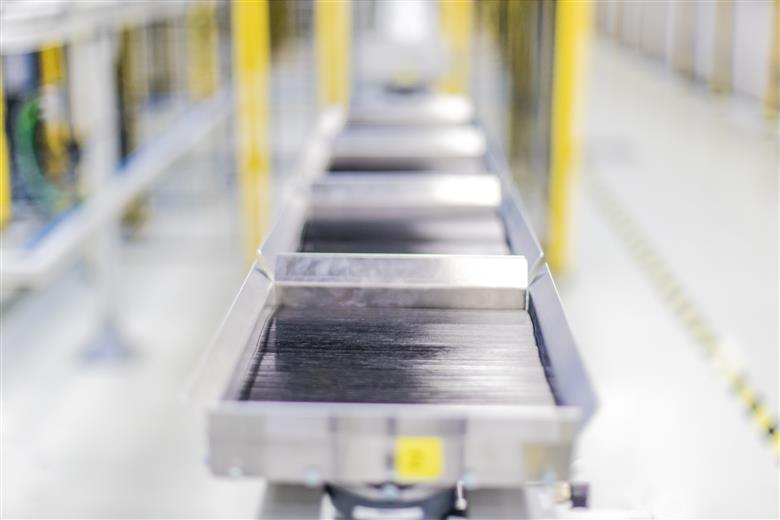 SABIC is celebrating a major milestone for its ground-breaking Digital Composites Manufacturing line here at JEC World 2019 (Hall 6, stand P12). The company, in collaboration with Airborne and powered by Siemens and Kuka technologies, has successfully completed the pilot phase of the world's first automated digital system for rapid, large-scale laminate manufacturing using SABIC's continuous fiber-reinforced thermoplastic composite tape. The Digital Composites Manufacturing line has been nominated for the 2019 JEC Innovation Awards in the category "Industry & Engineering". The winner will be announced at the JEC Innovation Awards ceremony, on Wednesday 13 March at 4.30pm at the Agora stage.