10 Jun 2013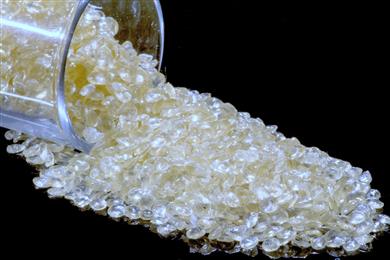 Polyscope, the world's leading producer of styrene maleic anhydride (SMA) copolymers, has added a third dimension to its already extensive product portfolio by manufacturing terpolymers consisting of styrene, maleic anhydride and N-phenylmaleimide. These new products are commercialized and branded as XIRAN® IZ grades.
7 Feb 2013
Polyscope, the world's leading producer of styrene maleic anhydride co-polymers, has launched two new product grades with a lower molecular weight, to extend its existing portfolio of XIRAN® styrene maleic anhydride co-polymers.
18 Nov 2011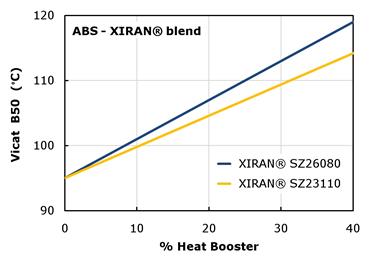 In a recent benchmark analysis of heat boosters, Polyscope Polymers has highlighted the benefits that can be obtained by the use of readily available XIRAN® SMA copolymers as a modifier in thermoplastic polymers.
1 Jun 2010
Styrene maleic anhydride, long established as a high performance thermoplastic in its own right, is now finding increasing use as a functional additive and compatibilizer in other amorphous and to some extent crystalline thermoplastics. Major SMA producer Polyscope is leading the way in expanding the use of this polymer as a property enhancer.
6 Jul 2009
Economic turbulence has made a more visible impact on the automotive industry than any other. One of the most recent effects is the decision by Nova Chemicals to discontinue production of its Dylark® styrene maleic anhydride (SMA) engineering resins, important materials for dashboard carriers and other car components.
4 Apr 2007

Polyscope Polymers produces superior new product with proven weight saving and reduced cycle times for producers of automotive and industrial parts.

Polyscope Polymers, Europe's newest and foremost manufacturer and supplier of Styrene Maleic Anhydride (SMA) co-polymers has introduced its XIRAN® SMA product range. The product is manufactured in Europe, and provides a significantly better alternative for users of existing SMA products. In addition, the product's properties and performance may well provide new opportunities for parts manufacturers who currently use other materials such as Polyamide, PPLGF, PPEPDM or ABS blends. In recent tests for a specific automotive application, XIRAN® delivered a significant weight saving compared to glass reinforced Polyamide as well as a considerable decrease in cycle-time.
30 May 2006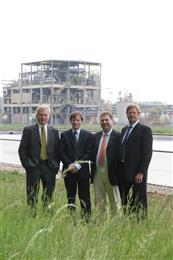 Polyscope Polymers (www.polyscope.eu) has announced that it will start manufacturing SMA polymers for the automotive and paper industries. The company, which was founded in 2006 by automotive plastics industry veterans Michael Downs and Josef-Michael Eder together with strategic investors, has attracted major international funding from a consortium of investors led by LIOF and Limburg Ventures and is set to revitalise an existing polymer plant at the Chemelot site in Geleen, the Netherlands, to again produce SMA copolymers.
29 May 2006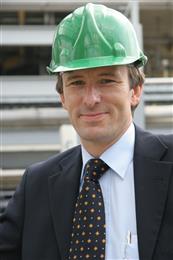 Michael Charles Downs (43) was born in the UK, where he worked for the Ford Motor Company and Marley Automotive. For the last ten years he was European Business Director for a North American Chemical Company which was developing and marketing SMA for European industrial applications.