Chemberry
Chemberry™ is a comprehensive search platform for specialty chemical ingredients that connects buyers and suppliers. It enables buyers to quickly find the right ingredients, and arms suppliers with the tools and real-time industry insights needed to effectively market products. The Chemberry platform launched in 2018 and is based in Switzerland.
Chemberry
Rothausstrasse 61
4132 Muttenz
Switzerland
24 Oct 2019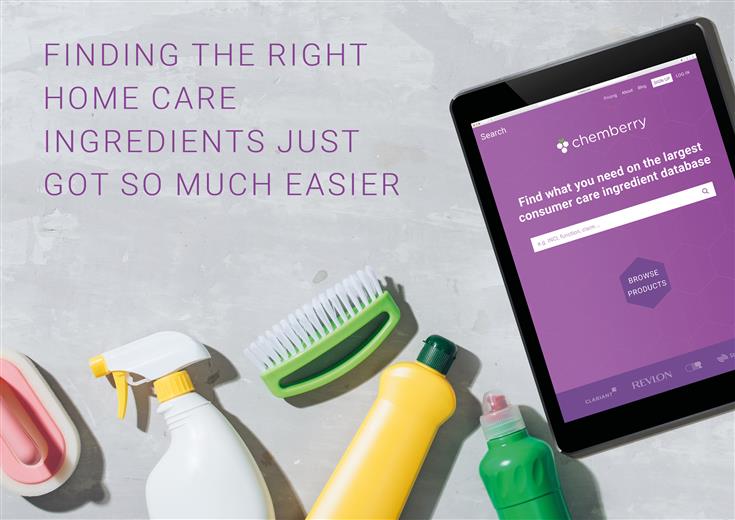 After wowing Personal Care R&D and formulation teams for the past year, and handling thousands of searches each month, the innovative chemical ingredients web platform, Chemberry, is expanding into the Home Care segment.
24 Oct 2018
Chemberry, an innovative internet platform enabling chemical buyers to easily find the ingredients they need, launches to its first industry sector today. Initially covering Personal Care, the free-of-charge search service will later expand across multiple industry sectors.