GE Additive

GE Additive – part of GE (NYSE: GE) – is a world leader in providing machines, software, consultancy and powders for metal additive manufacturing, a pioneering process that has the power and potential to transform businesses. Through our integrated offering of additive experts, advanced machines and quality powders, we empower our customers to build innovative new products. Products that solve manufacturing challenges, improve business outcomes and help change the world for the better. GE Additive offers Direct Metal Laser Melting, Electron Beam Melting and Binder Jet metal additive technologies, as well as AddWorks™ consulting services, software and metal powders.
GE Additive
15 Dec 2022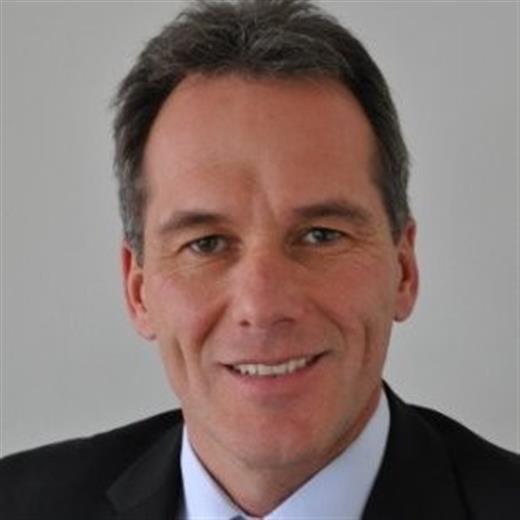 GE (NYSE:GE) announced today that Alexander Schmitz has been appointed as CEO of GE Additive, effective January 16, 2023. Based in Munich, Germany, Schmitz will report into GE Additive's current chief executive, Riccardo Procacci, who takes on an expanded leadership role at GE Aerospace.
17 Nov 2022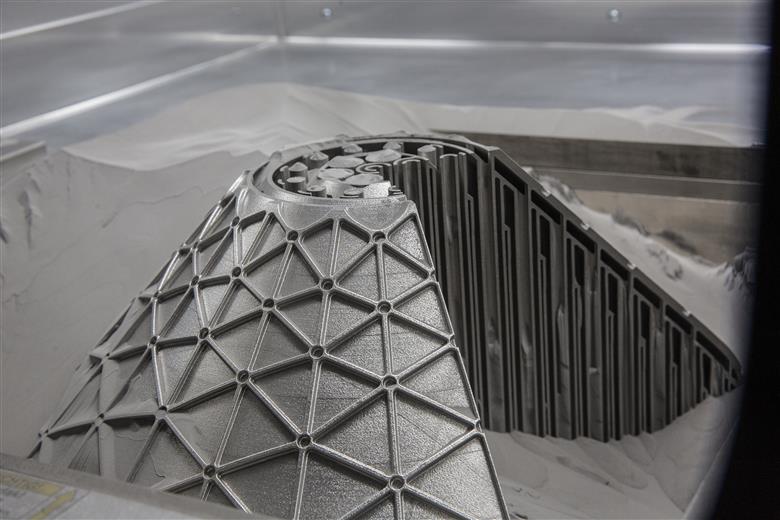 During formnext 2022, the global additive manufacturing event, Shell International B.V. and GE Additive unveiled the results of a joint design and engineering project – an additively manufactured oxygen hydrogen micromixer. This complex, non-functional, demonstration part, was printed in nickel alloy 718 on a GE Additive Concept Laser M Line system, installed at Shell's 3D Printing CoE and Workshop, part of the company's Energy Transition Campus Amsterdam (ETCA) in the Netherlands.
19 Oct 2022
GE Additive has today released more details of its Binder Jet Line and the Series 3 printer. With production deliveries expected to begin in the second half of 2023, the release of the system follows a four-year phase of customer discovery, collaboration and testing to ensure the system is ready and relevant for modern, high-volume, serial production environments.
18 Oct 2022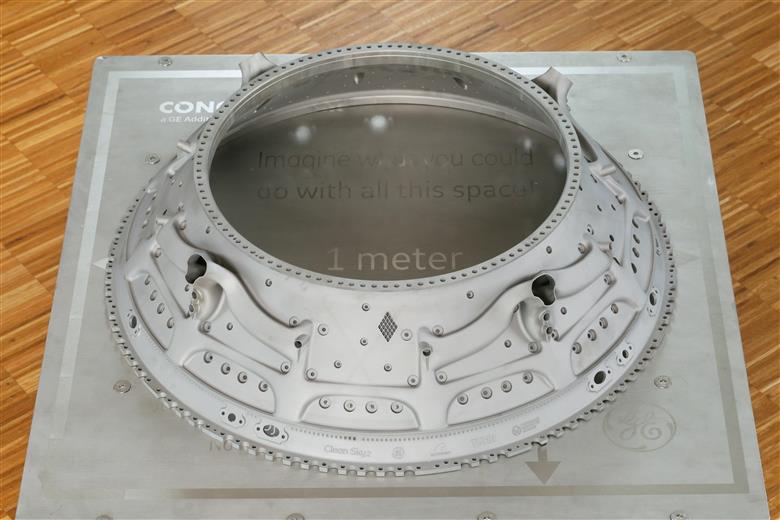 The EU's European Green Deal sets out the need to reduce transport emissions by 90% by 2050, compared to 1990 levels, with the aviation sector playing its part. Policy actions and industry efforts since 2005 have led to greater fuel efficiency per passenger. Priorities going forward include financial and regulatory measures to drive low-emissions aviation and the urgent development of clean sheet frames, new aircraft engines and propulsion systems and Sustainable Aviation Fuel.
17 May 2022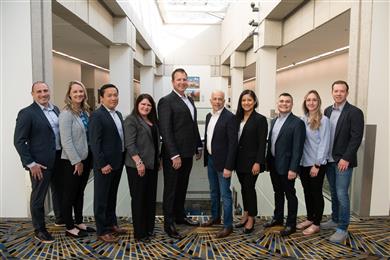 At RAPID + TCT, GE Additive and Orchid Orthopedic Solutions (Orchid) – a global leader in the manufacture of orthopedic implants and instruments – announced they have signed a definitive agreement to continue driving the adoption of additive manufacturing to their suite of technologies through the development of electron beam melting (EBM) solutions in the medical implants sector.
16 May 2022
BEAMIT Group (BEAMIT), partly owned by SANDVIK, has invested in a GE Additive Concept Laser M Line system to meet growing demand from its aerospace and defense customers for both large format metal 3D-printed components and assistance in industrializing additive production.
12 May 2022
GE Additive today announced that industrial technology leader Kennametal Inc. is the latest member of its Beta Partner Program. As part of the GE Additive Program, Kennametal will further advance its Binder Jet printing capabilities in cemented tungsten carbide as it continues to scale its end-to-end metal additive manufacturing solutions, from metal powders through to the production of 3D-printed parts and tooling.
6 May 2022
The US Air Force (USAF) and GE recently entered the third phase of its 'Pacer Edge' pathfinder. Phase III has focused on 3D printing for four parts that are currently obsolete: a bellcrank, gearbox seat, anti-icing valve body and a cross shaft arm. The first two parts, the cross shaft arm and the bellcrank, have been successfully printed in cobalt-chrome on a fleet of M2 Series 5 system at GE Additive's facility in Cincinnati.
30 Mar 2022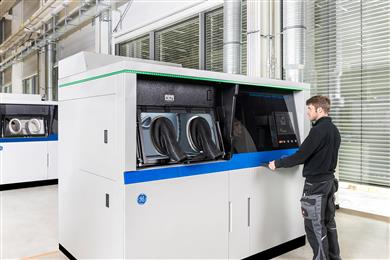 As metal additive technology continues to gain momentum in the design and industrial production of new aerospace components, GE Aviation's Loyang facility is the first maintenance, repair and overhaul (MRO) facility worldwide that has been approved to use metal additive manufacturing for commercial jet engine component repairs.
8 Feb 2022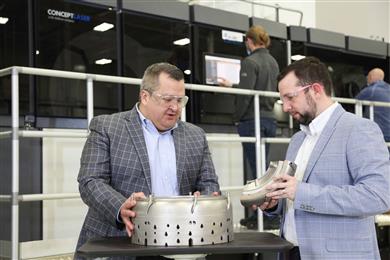 GE Aviation is acquiring five GE Additive Concept Laser M Line systems. The first four M Line systems will be installed at GE Aviation's Additive Technology Center (ATC) in West Chester, Ohio during 2022. A fifth M Line system will be installed at Avio Aero's Turin site in Italy to support serial production of additive components for the GE Catalyst turboprop engine during 2022.
2 Dec 2021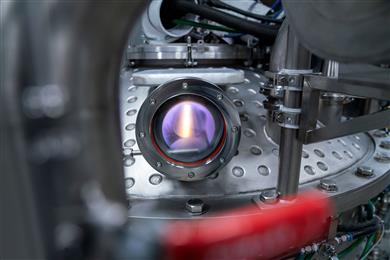 AP&C – a GE Additive company has announced it has signed a new agreement with Airbus to provide Titanium powders (Ti-6AI-4V) for use in metal additive manufacturing applications. The new multiyear agreement to provide Ti-6AI-4V powders deepens AP&C's working relationship with Airbus, which dates back several years.
17 Nov 2021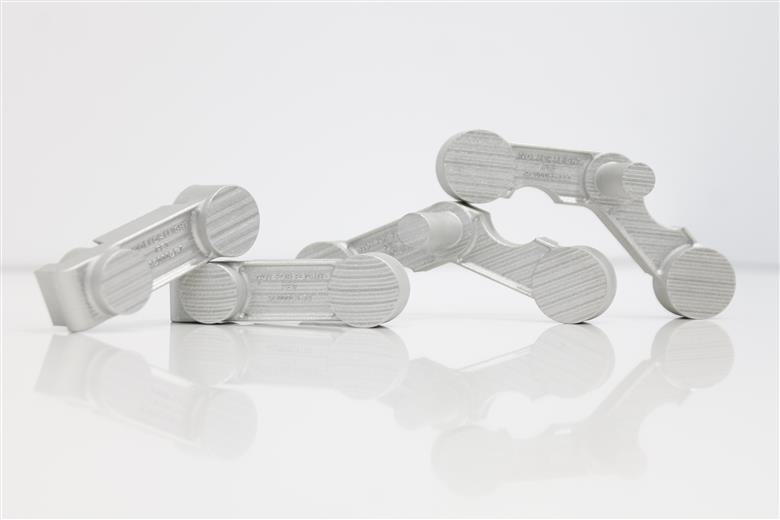 Building on the earlier success and momentum of the Pacer Edge program, the US Air Force (USAF) and GE have entered Phase III of its metal additive manufacturing pathfinder. This phase tackles the USAF's sustainment behemoth of 'cold starts' head-on.