GE Additive

GE Additive – part of GE (NYSE: GE) is a world leader in additive design and manufacturing, a pioneering process that has the power and potential to transform businesses. Through our integrated offering of additive experts, advanced machines and quality materials, we empower our customers to build innovative new products. Products that solve manufacturing challenges, improve business outcomes and help change the world for the better. GE Additive includes additive machine providers Concept Laser and Arcam EBM; along with additive material provider AP&C.
GE Additive
www.ge.com/additive
@GEAdditive
geadditive
http://geadditive
7 May 2019
Zac Posen, GE Additive and Protolabs unveiled a collaboration featuring a range of innovative, sculptural 3D printed garments and accessories - inspired by the concept of freezing natural objects in motion. Over the past six months, Zac Posen and his creative team have explored a range of 3D printing and digital technologies with design engineers and 3D printing experts from GE Additive and Protolabs. This collaboration has resulted in breathtaking results - unlike any 3D printed garments produced before.
7 Mar 2019
Leading oral implantologist, researcher and inventor Prof. Dr. Mario Kern is launching his Extended Anatomic Platform at the IDS show this month. GE Additive's dental hybrid solution has been integral in developing Prof. Dr. Kern's solution, which he believes has the potential to revolutionize dental implant prosthetics.
4 Mar 2019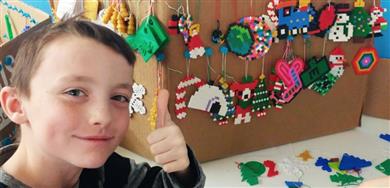 GE Additive has announced it is now accepting applications from primary and secondary schools for the 2019/2020 cycle of its Additive Education Program (AEP). Online applications can be made from today at https://geaep.polar3d.com. The deadline for applications is Monday 1 April 2019.
15 Nov 2018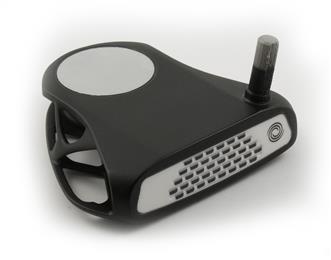 Callaway Golf Company, a leading manufacturer of high-performance golf equipment, has signed a consultancy agreement with GE Additive's AddWorks team to help it harness the potential of additive manufacturing. The first project resulting from the agreement is a redesigned Odyssey R-Ball Prototype putter head. Odyssey is Callaway Golf's putter brand and the #1 Putter in Golf®.
14 Nov 2018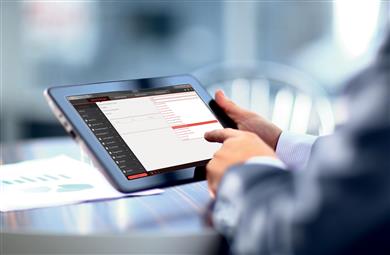 At formnext, GE Additive demonstrated its forthcoming digital workflow software solution and announced its intention to offer a suite of secure build preparation services to be commercially available at the RAPID + TCT show in May 2019.
14 Nov 2018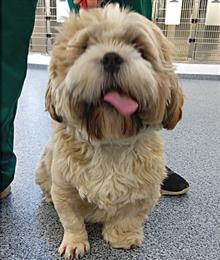 Certain breeds of small dog are genetically prone to developing potentially life changing conditions. In dachshunds and Shih Tzu's, abnormal bone growth can sometimes cause their front paws to point outwards. And in pugs, and other breeds with corkscrew tails, are susceptible to spinal problems caused by mis-shapen bones. Fortunately, if diagnosed in time, these conditions can be treated with surgery.
13 Nov 2018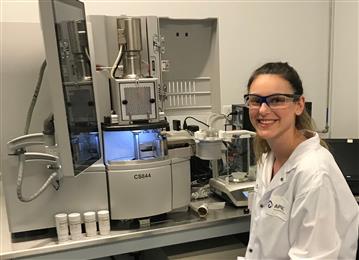 AP&C – a GE Additive company – has announced that it will begin production of aluminum alloy F357 powder in Q1 2019 with customer deliveries expected from April 2019.
13 Nov 2018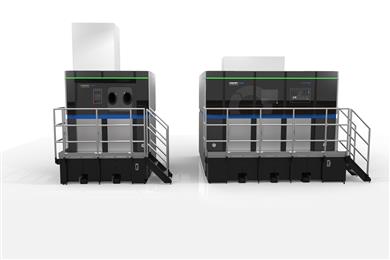 GE Additive has announced that its first Concept Laser M LINE FACTORY systems will be delivered to customers in Q2 2019. Since GE Additive's acquisition of Concept Laser in December 2016, the M LINE FACTORY's design architecture, system and software have undergone extensive review and redesign in line with established GE processes and beta testing with selected customers.
24 Apr 2018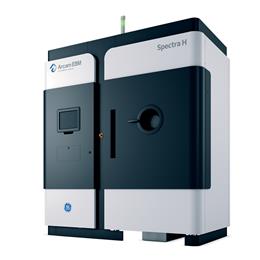 GE Additive today unveiled the Arcam EBM Spectra™ H, a new metal additive manufacturing system, designed to handle high heat and crack prone materials. The Arcam EBM Spectra H complements the company's existing electron beam melting systems.
2 Feb 2018
GE Additive is now accepting applications from schools and colleges for the 2018 cycle of its Additive Education Program (AEP). The application is live on the GE Additive website at www.ge.com/additive. The deadline for applications is February 28, 2018.
2 Feb 2018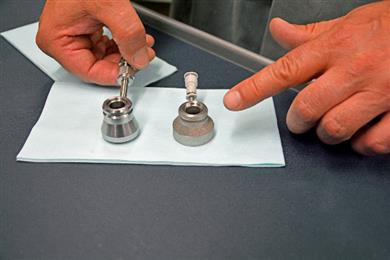 Surprising component solutions are not unusual in the world of manufacturing. But the extent to which they are changing our previous view of manufacturing is reflected in a small 3D metal printed part from Bosch in Bamberg. In the assembly of common rail injectors (CRI), a conventionally machined part has been replaced by a metal printed part. The object is a new oil header that wets a thread with oil in order to optimize the subsequent fitting of two components. We saw very clearly what the term redesign by AM really means.
30 Jan 2018
GE (NYSE: GE) today announces that Arcam AB has delisted from the Nasdaq (Stockholm) exchange. The last day of trading of Arcam stock was January 26, 2018.